Staying in for New Year's Eve?
Grab this Printable New Years Charades for a fun family activity for New Year's Eve!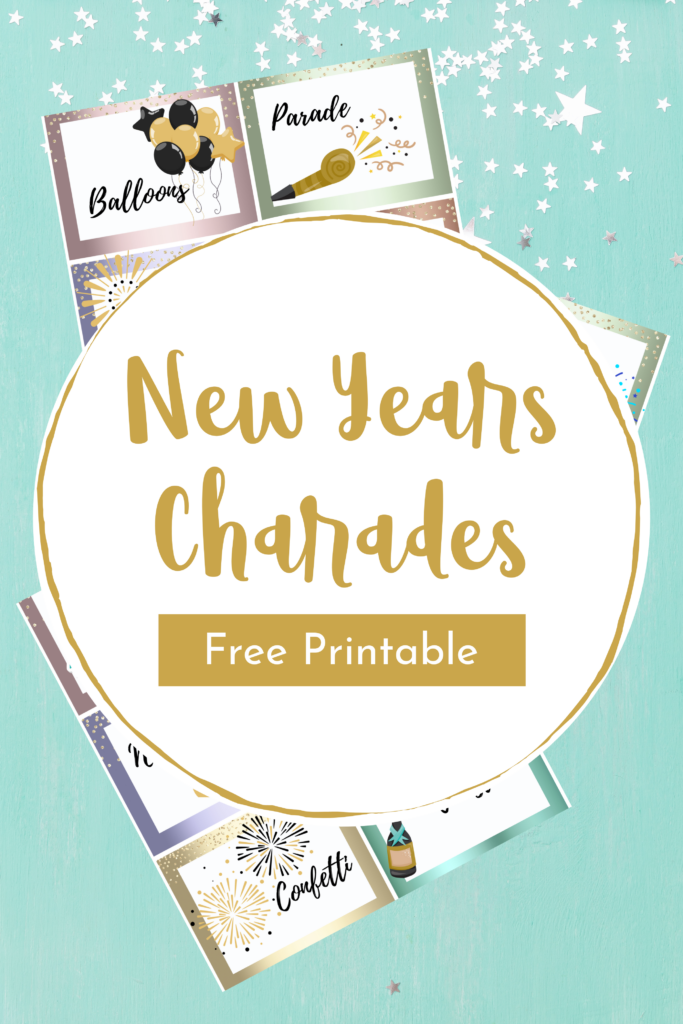 Home. That is where you'll find me on New Years. Both eve and day. That's not an every year thing for me.
I've never gone out to celebrate New Years. Heck, half the time I'm in bed before midnight. What about you?
Usually we munch on finger foods, watch movies, and play games. If that sounds like your kind of New Year's Eve then grab this Printable New Years Charades Game and add to the fun!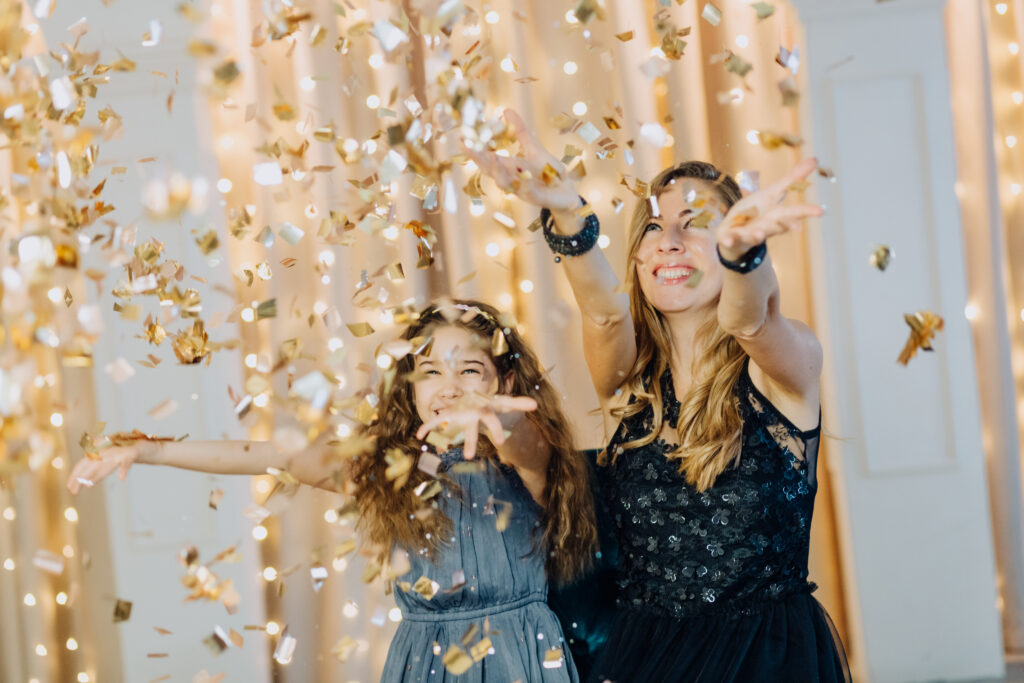 New Years Charades Printable Game
With this free printable you'll get three pages of New Years Charades cards. Each page has 6 cards for a total of 18 different New Years themed charades.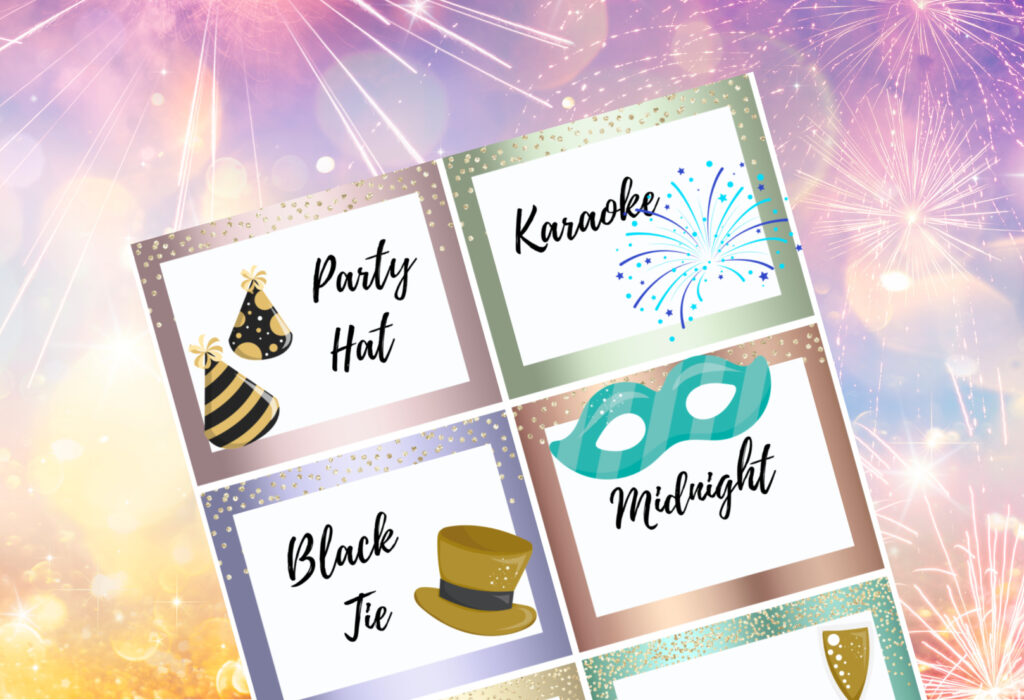 If you do not have a printer, here is a list of the different charades so you can jot them on pieces of paper.
New Years Charades Ideas
Balloons
Parade
Sparklers
Ball Drop
Fireworks
Pots and Pans
Party Hat
Karaoke
Black Tie
Midnight
Kiss
Hourglass
Calendar
Clock
Noisemaker
Dancing
Confetti
Toast
In case it has been awhile, here's how to play charades.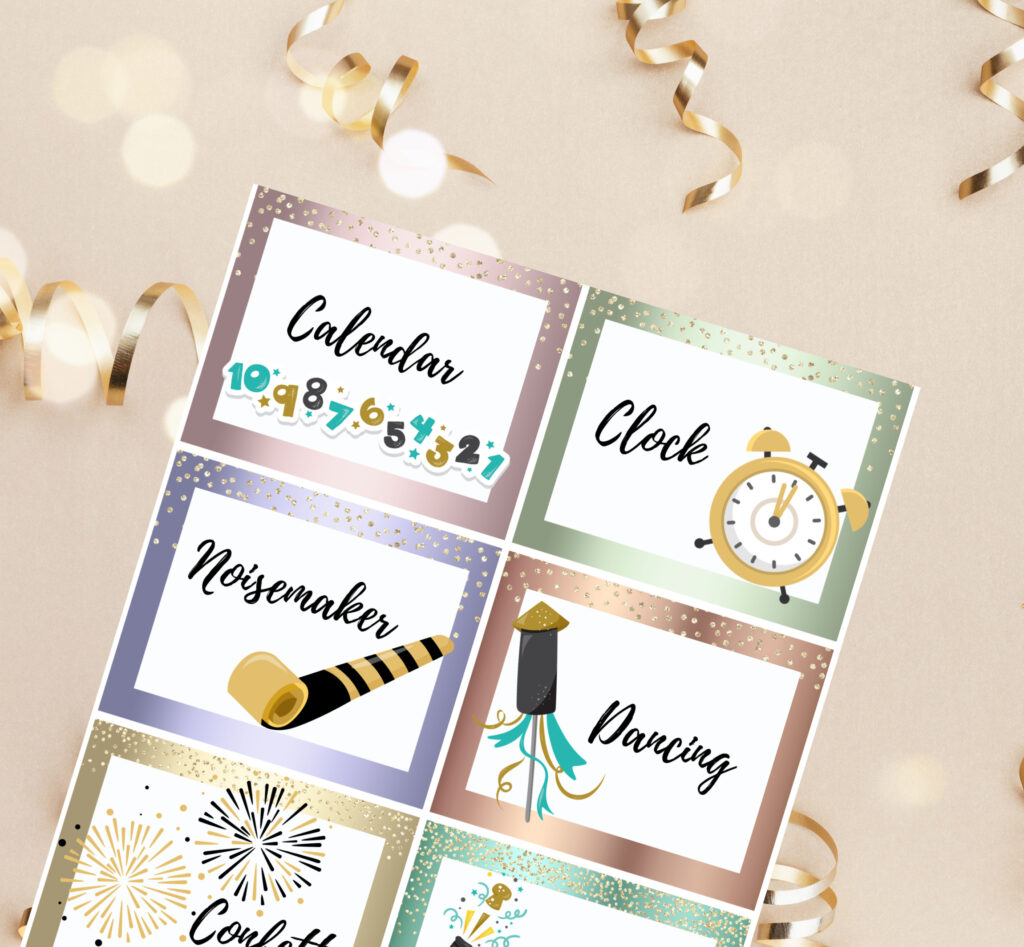 How to Play Charades
#1 You will need a pencil and piece of paper for keeping score.
#2 Split into teams or play individually.
#3 Decide on a theme or print and cut New Years Charades cards.
#4 Each player draws a card and acts out what is on the card or chooses something to act out based on the theme.
#5 There is no talking in charades. You are only allowed to act out the words. You can use clues like holding up fingers for how many words there are or tugging on your ear for words that sound like what you are acting.
#6 The person or team who guesses correctly receives a point. Whoever has the most points at the end of the game wins.
Charades are a simple and fun game for family game night, date night at home, and even adult get togethers. Speaking of, check out my Dirty Adult Charades for your next date night at home!