I'm ready for jeans and sweaters, hot chocolate and hearty soup, and all the fun outdoor fall activities that the season brings. What about you?
We spend a lot of time outside in the summer, but fall is when my family is really outdoors. If you are looking for things to do when the weather gets cooler, these fabulously fun outdoor fall activities for families are some of our favorites!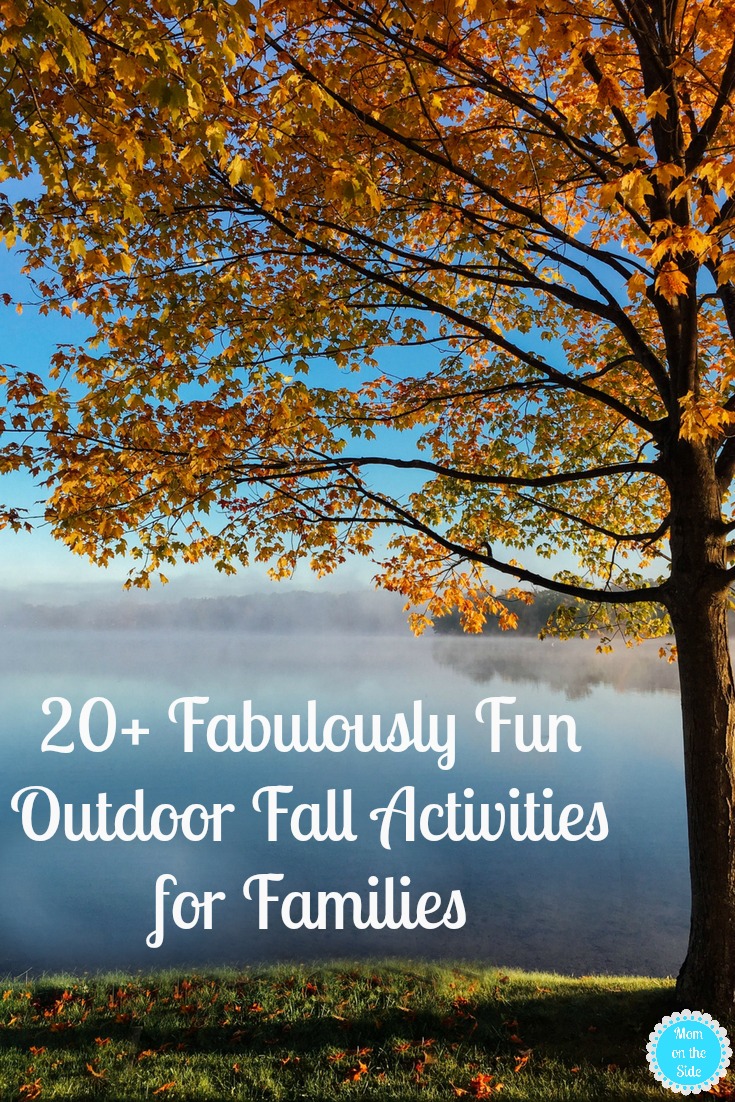 20+ Fun Outdoor Fall Activities
for Families
Rock Painting and Rock Painting Hunts: These are super popular right now and people in cities across the country are painting and hiding rocks. Paint rocks and hide them, or find a rock painting hunt hear you!
Geocaching is another popular fall activity where people use geocaching apps to find hidden objects around the city.
Bonfire
Take a Hike
Find Your Way Through a Corn Maze
Make S'Mores
Enjoy a Fall Bike Ride
Sign up for a Fall Marathon
Collect Leaves for a Fall Craft
Cook breakfast outside on the grill!
Rake Leaves and Jump in the Piles
Hunt Pinecones and fill a bowl in the house or decorate them for Christmas ornaments!
Plan a Hayrack Ride with family and friends!
Go Horseback Riding
Plant Fall Flowers like mums, pansies, goldenrod, and more!
Attend a Football Game and/or Have a Tailgate Parties
Fall Festivals: Apple Jack Festival, Cider Festival, or even Oktoberfest!
Pumpkins: Carve them, bake them, or decorate them!
Make a Scarecrow
Visit Haunted Houses as it gets closer to Halloween!
Go Camping at a campground or right in your own backyard!
What are your favorite fall outdoor activities?