Thirsty Thursday has arrived and I don't know about you but I'm super happy it's here! These Boozy Bloody Mary Pops are great for summer, and really anytime if you enjoy Bloody Marys.
While the origin of the Bloody Mary is up for debate, we do know that it contains vodka, tomato juice, and a combination of spices. Just like these Bloody Mary Pops!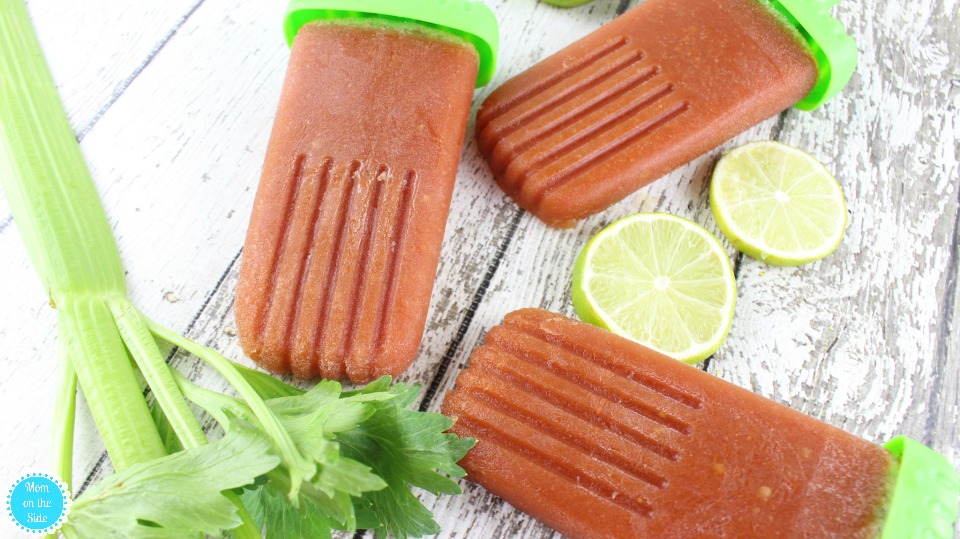 Boozy Bloody Mary Pops
Boozy Bloody Mary Pops Ingredients
2 1/2 cups tomato juice or V8 juice
1/2 cup vodka
2 garlic cloves minced (2 teaspoons)
1 teaspoon celery salt
1/2 teaspoon black pepper
1 teaspoon granulated sugar
1 teaspoon Worcestershire sauce
1/2 teaspoon freshly squeezed lime juice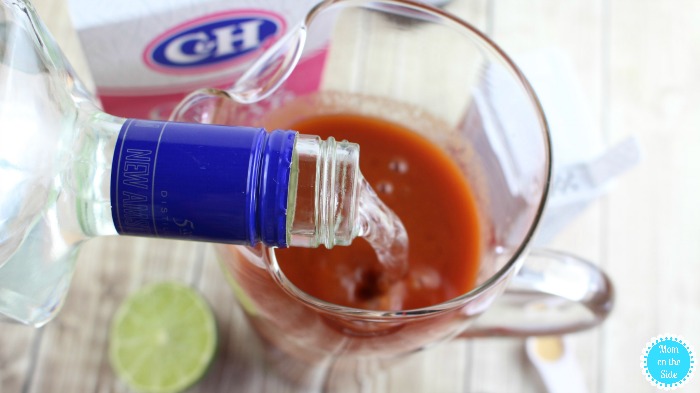 How to Make Boozy Bloody Mary Pops
An easy cocktail popsicle to make, you simply add all of the ingredients to a large pitcher and whisk to combine. It will smell so good once you squeeze in the fresh lime juice. You may be tempted to drink right from the pitcher but trust me, you'll love this in frozen form.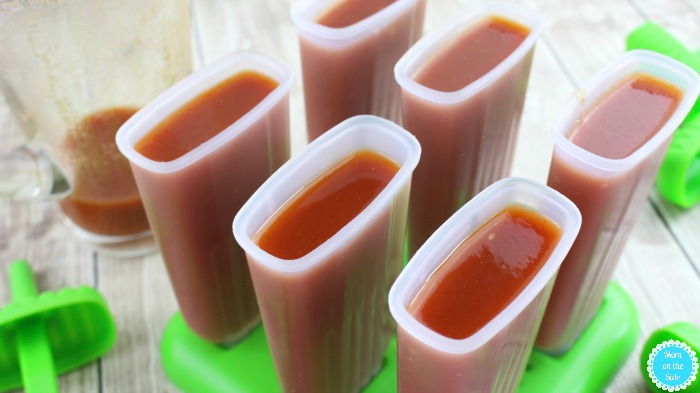 Once everything is whisked together pour the mixture into popsicle molds (affiliate link) up to the fill line. Snap the lids on each mold and freeze overnight. If you want to serve them the same day, make sure they go in the freezer for at least 6 hours.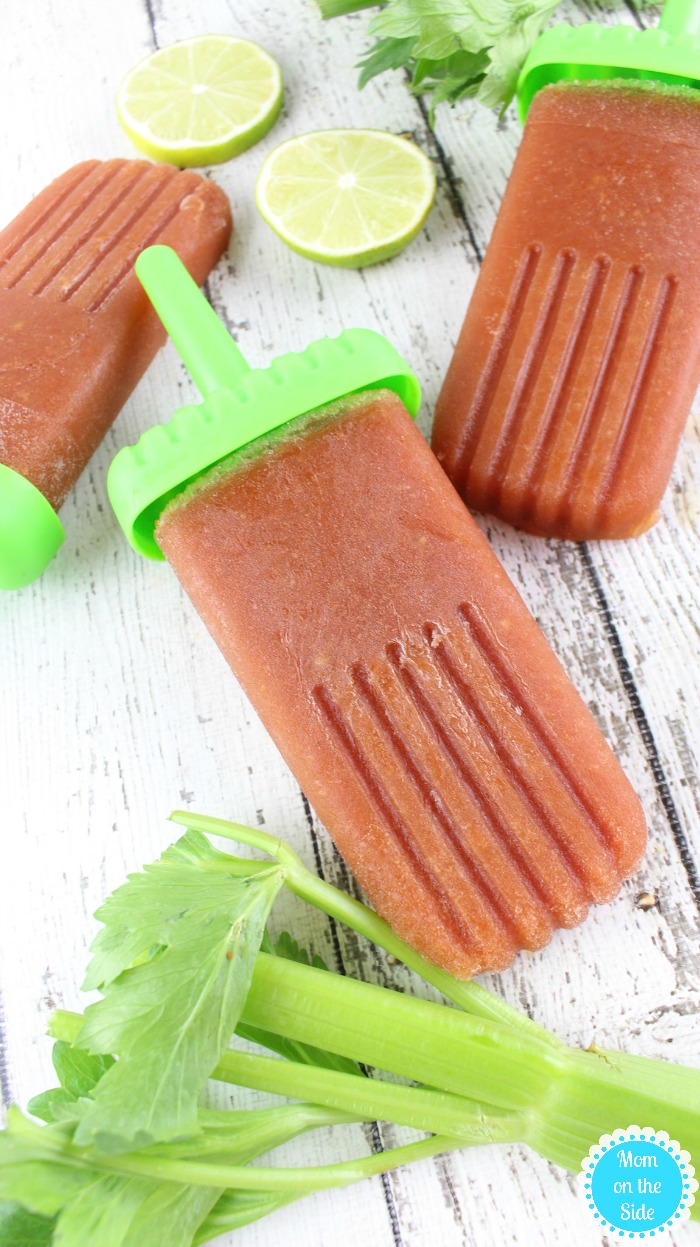 Before serving these delicious adult popsicles, run warm water along the bottom of each mold to gently release. Hide them in the back of the freezer to enjoy when you want, or serve them all up at a backyard party. If you love a good Bloody Mary, give these a try and let me know what you think!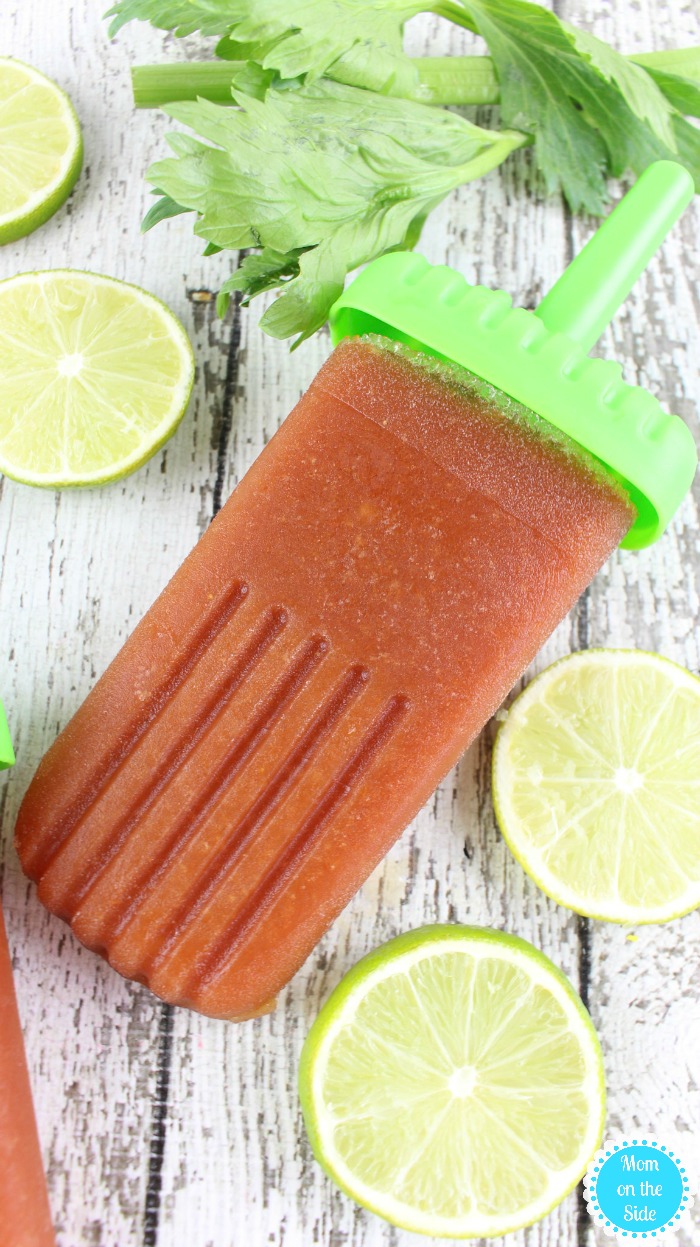 Pin these Boozy Bloody Mary Pops for later!
Want more adults popsicles?
Check out these Bing Cherry Amaretto Pops!