What does the new year have in store? Grab this free New Year's Fortune Teller printable to find out!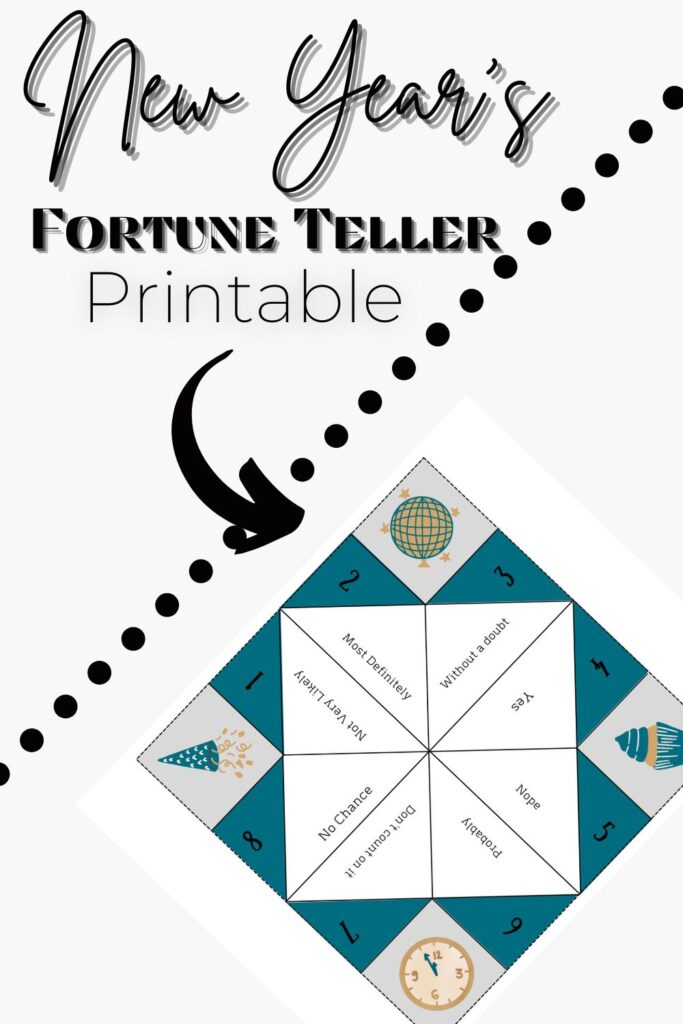 New Year's Fortune Teller Printable
Print out some of these fortune tellers for the kids to make and use while enjoying the New Year's Eve festivities at home. They'd even be a fun walk down memory lane for an adult New Year's Eve Party.
We always stay home for New ear's Eve and even though we rarely all make it until midnight we still like to have fun. Board games, a movie, filling out an End of Year Journal, and snacking on lots of yummy food.
How to Fold a Fortune Teller with Paper
The instructions on to fold the fortune teller are included, in case you don't remember how to fold it up. It's not one of those things that comes back to you, like riding a bike, at least not for me.
Answers on this printable fortune teller are like the ones you find in a Magic 8Ball. Yes, probably, no chance, ask again later, without a doubt, and others. Makes it easy to ask just about anything about your future.
Grab your New Year's Fortune Teller Here –. PRINT HERE
For more New Year's fun, check out New Year's Charades with 3 pages of printable charades cards!