This adults only dessert will have you drooling. Grab the tequila for this mouth watering Margarita Bark. You'll be surprised at how easy it is to make with just five ingredients. If you are planning an upcoming adult pool party of backyard bbq, whip up this Margarita Bark recipe and toss it in the fridge beforehand.
(This post may contain affiliate links.)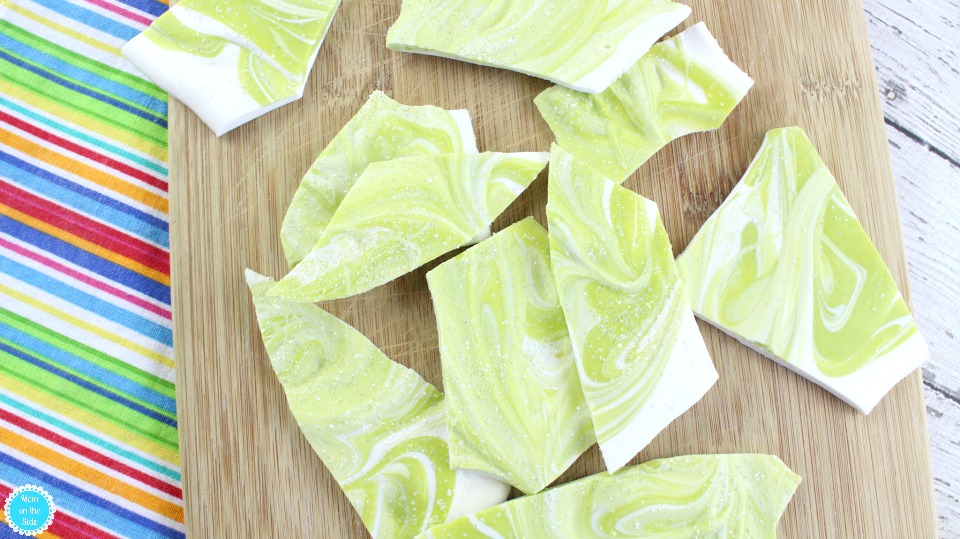 Mouthwatering Margarita Bark
Ingredients
2 Tablespoons Tequila
1 Tablespoon Sweetened Lime Juice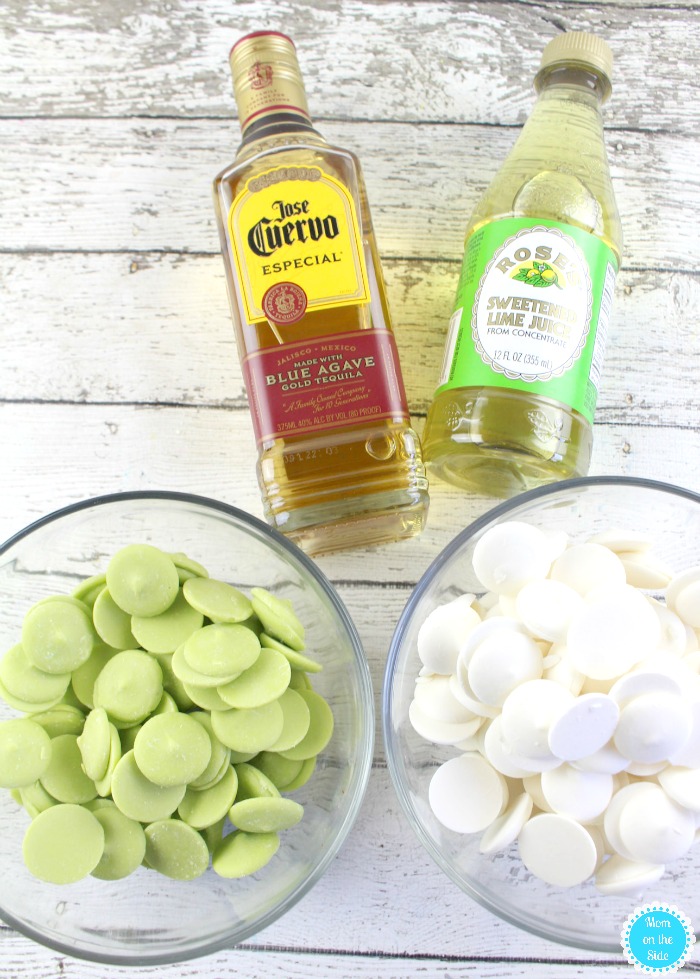 How to Make Margarita Bark
First, place a piece of parchment paper on a baking sheet. Next, Melt white candy melts according to directions, either in microwave or on stove top. if you haven't tried it yet, this Wilton Candy Melting Pot is great too! Now, stir in 2 tablespoons of tequila to the white candy melts.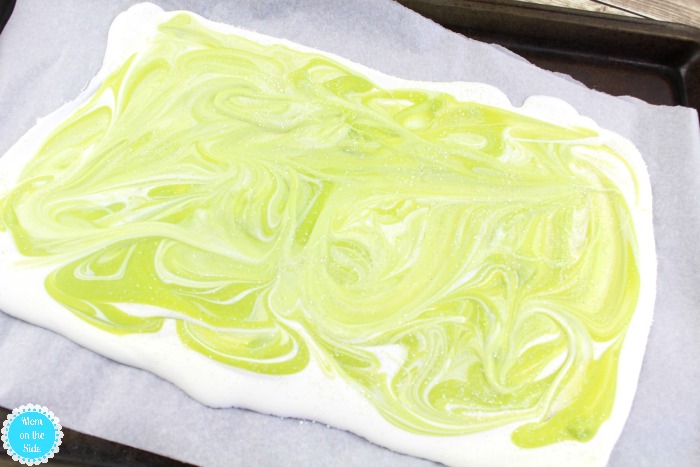 Melt the lime green candy melts at the same time, adding the 1 tablespoon of sweetened lime juice after melting. Now, pour white chocolate onto parchment paper and use a knife or spatula to smooth out. On top of the white chocolate, pour the lime green candy melts. Use a knife to make swirls. If you do a figure 8 a few times it looks pretty neat.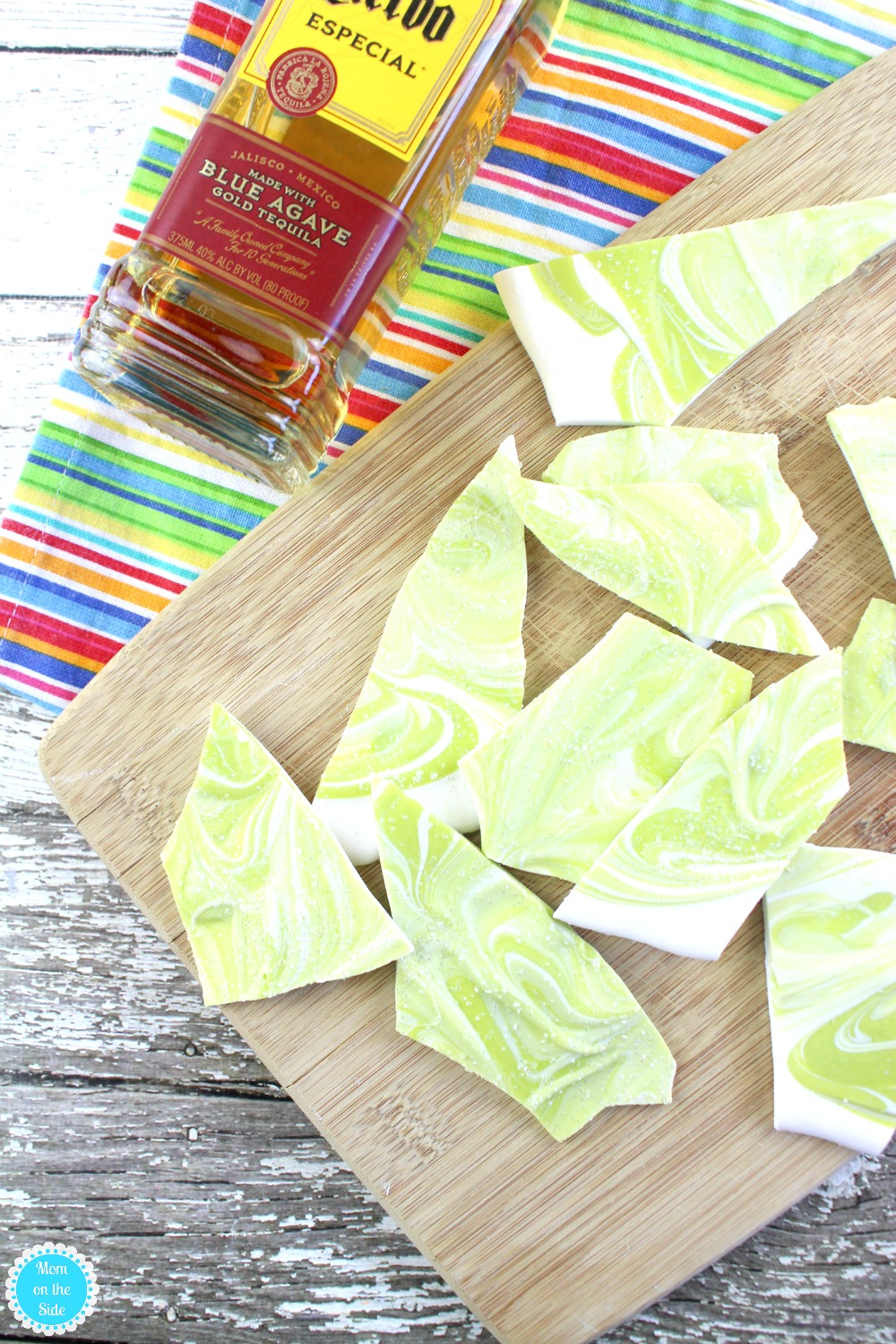 Sprinkle the sparkling sugar onto the chocolate. Make sure you work fast because it will harden quickly. When you are done, place it into fridge until it completely hardens. Once hardened, break into pieces for snacking on! Make sure you keep it away from small children and let the older kids know that it is an adult only dessert.
Pin the mouthwatering Margarita Bark for later!