Margaritas are pretty tasty. One the rocks, blended, and even Margarita Bark are some delicious ways to enjoy it. Now you can add one more to the list with Margarita Cake Mix Mini Pies!
Only 6 ingredients stand between you and these mini pies. Tequila and lime juice are two of them, and the reason this adult dessert is SO good!
Margarita Cake Mix Mini Pies
Ingredients for Margarita Mini Pies
1 Box of White Cake Mix
1 Package of Cream Cheese, softened
1 Container of Whipped Topping
1/3 Cup of Tequila
1/3 Cup of Sweetened Lime Juice
Mini Graham Cracker Pie Crusts
How to Make Margarita Cake Mix Mini Pies
First, mix together cake mix, cream cheese and whipped topping with a mixer for 1 minute. The mixture will be very thick at this point.
Next, add in Tequila and lime juice. Mix together for 1 minute, or until desired consistency. You can add more tequila and lime juice to make it smoother, if you want.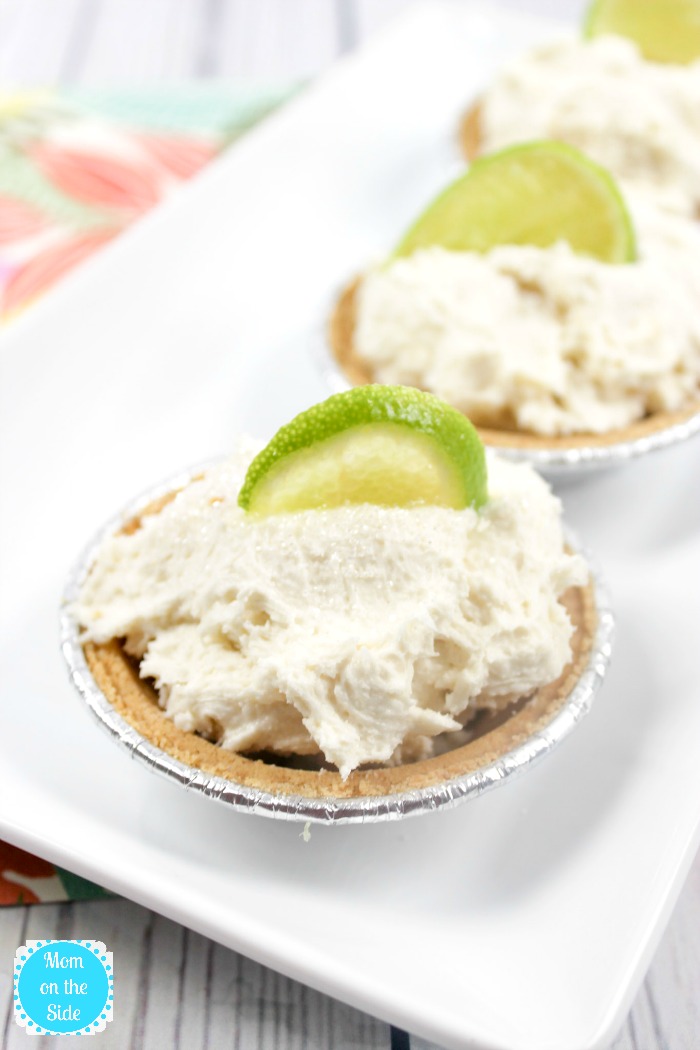 When you get the texture you want, scoop the mixture into the mini graham cracker pies. Serve immediately or chill them and serve later.
If you are looking for another adult dessert, check out this Margarita Bark!
Pin these Margarita Cake Mix Mini Pies for later!