I've previously shared some fun Self-Care Ideas for Kids but one of the best ways to encourage them is to show them. These Mom and Daughter Self-Care Ideas will help you and your daughter get self-care together.
Don't worry, I have some Mom and Son Self-Care Ideas coming soon too! However, these will work for boys as well!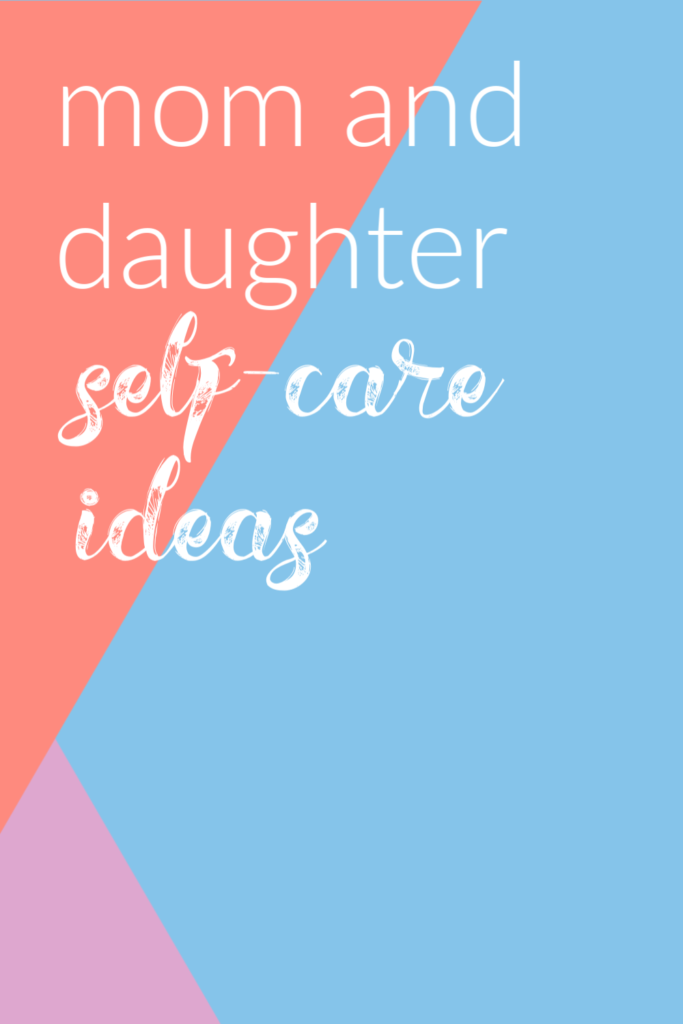 Mom Daughter Self-Care Ideas
Mother Daughter Journal
Self-care is both physical and mental. When it comes to the mental part, communication helps. Keeping a mother daughter journal is a great way to bond and communicate better with each other.
The Just Us Girls Shared Journal by Brandi Riley (affiliate link) is perfect for year long journaling. It includes prompts to help you both relate to your thoughts and feelings, along with conversation starters, to help you build a wonderful relationship.
Workout Together
I'll be honest, I never would have thought to add this to the list if it weren't for my daughter. My youngest daughter asked me to workout with her recently. She showed me some of her PE class moves and we did them together on the living room rug.
Now I'm looking for mommy daughter workout ideas and easy kid-friendly workouts on Youtube for us to do together. It is fun to have a buddy working out at home and shows her that I am taking care of myself.
At-Home Manicures
Both of my daughters love doing their nails. I do as well but with hand washing dishes daily and using my fingers a lot at work polish rarely lasts long. Regardless I enjoy at-home manicures with my daughter because she absolutely loves it!
At-Home Manicures are a relaxing way to bond without the cost of a nail salon. Piggy Paint is my go to when painting my youngest's nails and we were recently sent some new shades of this safe non-toxic nail polish to check out.
You can find a variety of shades and color scents at Target or Amazon (affiliate link) for your next mommy daughter self-care day. Yep, scented, which is my daughter's favorite part!
The special boxed four mini-polish collections at just $7.99 and also make great Easter basket fillers!
Bedroom Hangout
Some of my favorite discussions and memories are hanging out in my oldest daughter's room. Sprawled out on her bed or rug, just chatting. I walk out with a full heart and happy mind when we are done.
A bedroom hangout with your daughter requires nothing more than your time and attention. Easily one of the best mommy daughter self-care ideas in my book!
Take Up A New Hobby Together
Start a new hobby with your daughter. Each of you make a list of things you would like to learn. Compare your lists and find something you both listed and get started.
Taking cooking classes, pottery sessions, or local crafting classes are great places to start. Doing something you both enjoy together is a great way to bond while getting self-care.
What are your favorite ways to get mommy and daughter self-care? For more ideas check out 10 Mom and Teen Daughter Date Night Ideas.