This post on mom and teen daughter dates has been compensated by Collective Bias, Inc. and its advertiser. All opinions are mine alone. #Sponsored #WhatMonthlyPain #CollectiveBias
There are three things I've figured out as the mother of a teenage daughter. First, once you think you have their taste figured out, you will buy something and they will tell you they aren't into that anymore.
Second, always keep something like Advil Menstrual Pain on hand if you want to keep your head attached to your body when it's that time of month for her. Third, time will FLY BY once they hit high school, so sneak in as much time as you can together.
As soon as my daughter started freshman year in high school, with AP classes, I was reminded just how quickly she will be leaving the house.
So many emotions reacted to those thoughts, and then I pushed them away to focus on the here and now. There are about four years left that she's under this roof, and lots of mom and teen daughter dates to experience together.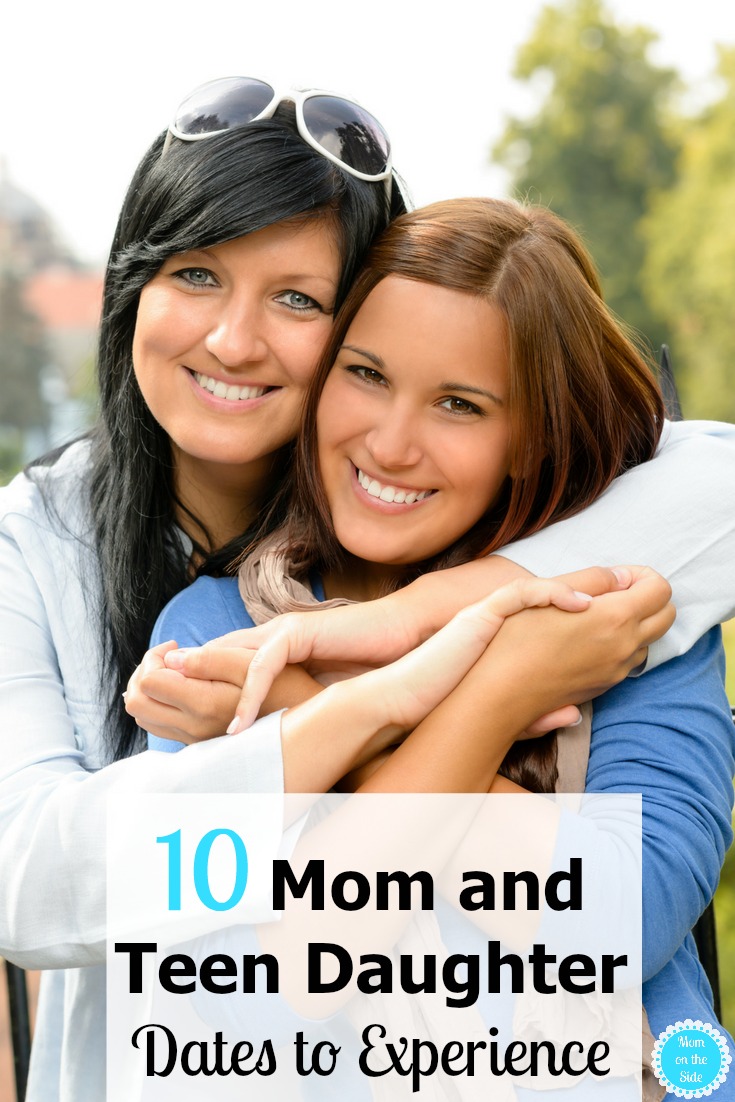 10 Mom and Teen Daughter Dates
to Experience
#1 Concert
# 2 Romantic "Teenager" Movie
#3 Appetizers and Desserts Only
#4 Bowling
#5 Mani/Pedis
#6 Afternoon of Shopping
#7 Escape Room
#8 Flea Market/Junkstock Event
#9 Stage Play
#10 Pottery
Painting pottery is one of our favorite things to do together, and I highly recommend it if you haven't tried! We've been several times now, and it's always fun to see our creations after they've been fired.
This past weekend, we stopped at our favorite local pottery place, and painted Christmas ornaments to give as gifts this year.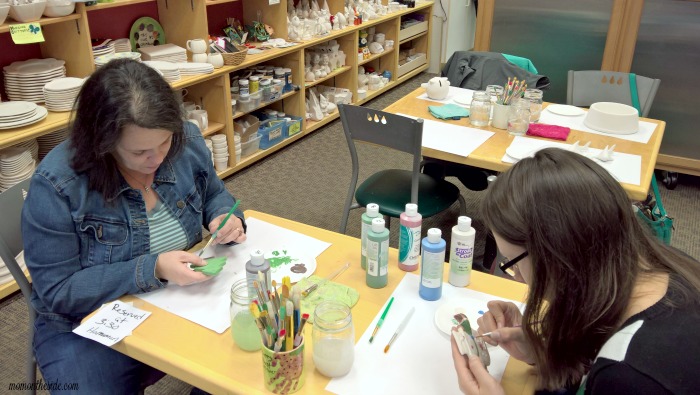 A little secret, I could sit and watch my daughter paint for hours. She puts so much heart into the details, and takes care with each stroke. The surroundings and noise never bother her, and she doesn't let things like pesky period pain get in her way either.
There is only one rule to mother daughter date night – nothing stands in the way. If that monthly visitor arrives, she takes her Advil Menstrual Pain and says "What monthly pain?", because our date is happening while it relieves any menstrual cramps, headaches, and back pain she may be experiencing.
I've gotten her in the habit of keeping Advil Menstrual Pain in her purse or backpack, because it targets the cause of menstrual cramps and discomfort to relieve pain for up to 6 hours. I know the pain of cramps all too well.
I'm ready to take on this list of mom and teen daughter dates to experience while the clock is ticking. Next up, I'm thinking a romantic "teenager" movie is in order!
What will your next mother daughter date be?