You don't have to be on #TeamIronMan to enjoy this Iron Man Cocktail. All you have to be is ready for a good time! 😉 For those of you who are over 21, this cocktail recipe goes perfectly with Captain America: Civil War that hits theaters on May 6th! I will be sharing my review with you on opening day, but for now, I'm sharing this Iron Man Cocktail Recipe!
(Recipe intended for those 21+)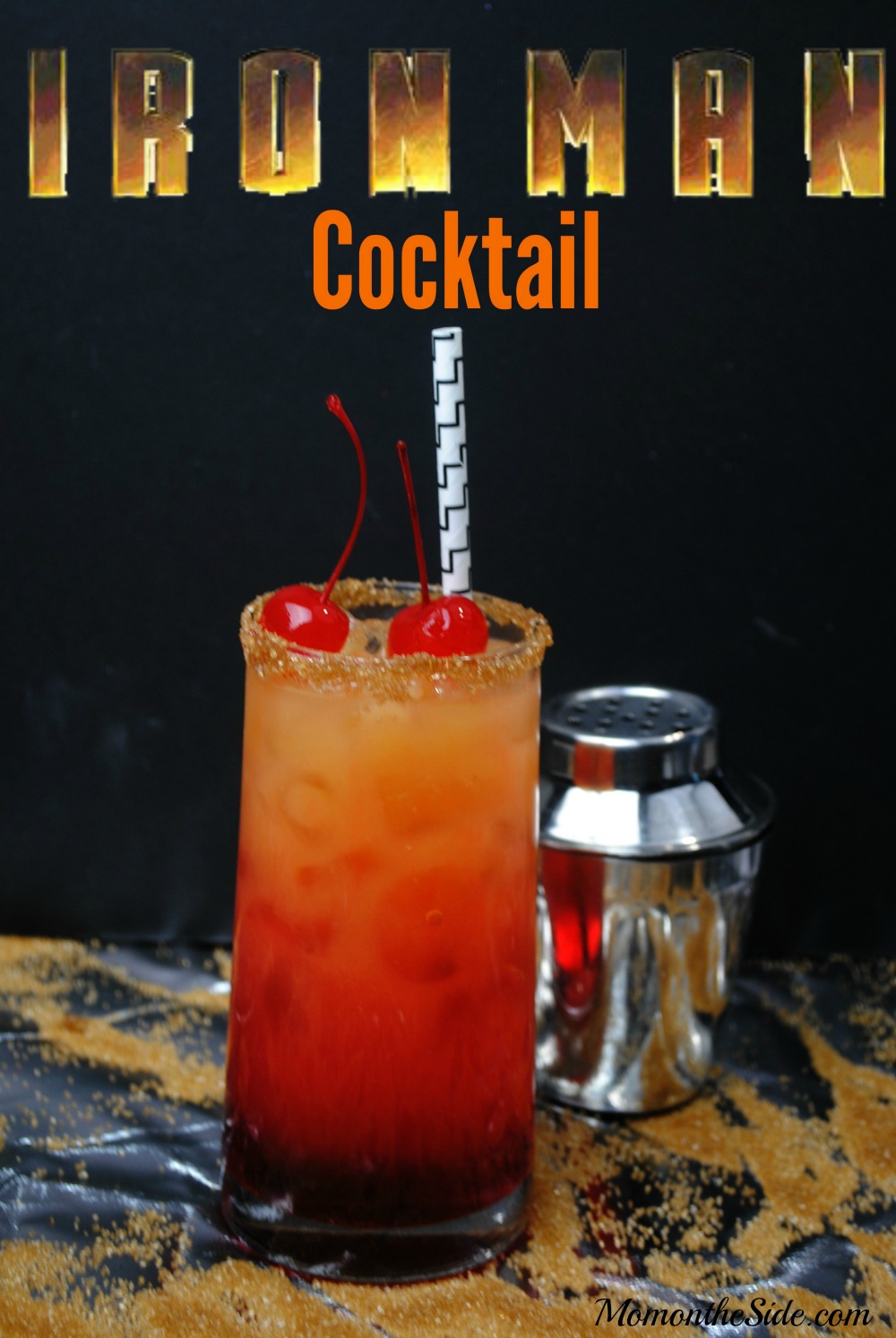 Iron Man Cocktail Recipe
INGREDIENTS
1oz Cherry Vodka
1oz Bacardi
1oz Tequila
2oz Pineapple juice
2oz Sweet and Sour mix
1 tsp Grenadine
Maraschino Cherries
Ice
Gold Sanding sugar
Simple syrup
DIRECTIONS
Using two appetizer plates, pour the gold sanding sugar onto one plate and simple syrup on the other plate.
Take your glassware and dip the rims in the simple syrup, and then the gold sanding sugar. Set to the side.
Fill your glasses with ice – 3/4 of the way full.
In your glass, pour in all of your liquors, grenadine, and sweet and sour mix. Lightly stir.
Top it off with pineapple juice and garnish with cherries.
Drink & Enjoy!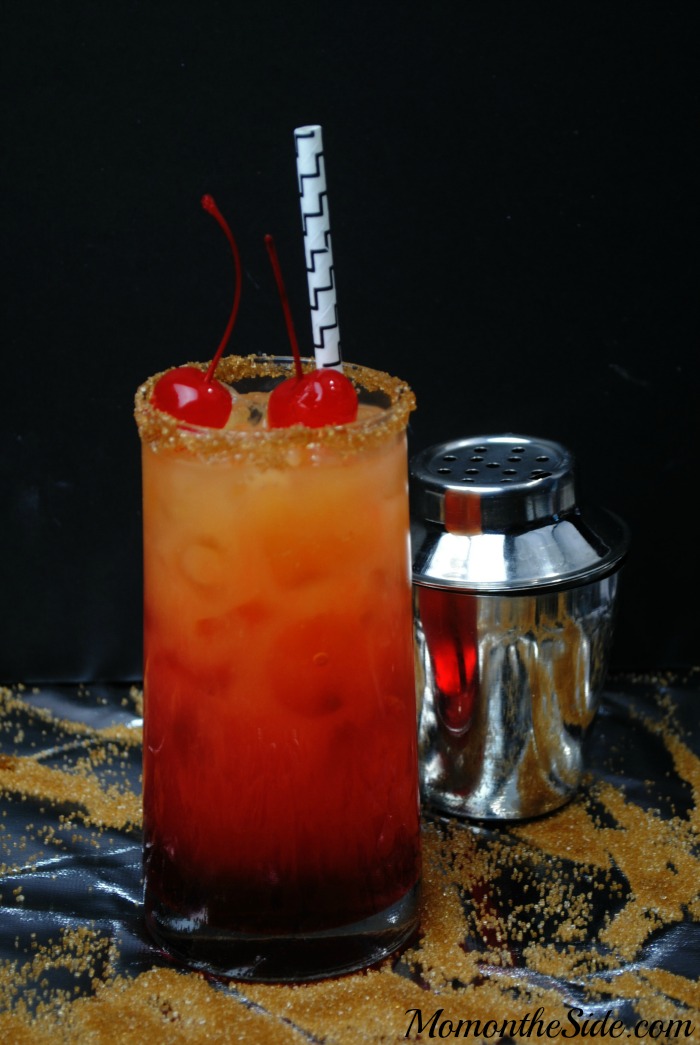 Catch Captain America: Civil War in theaters on May 6th! Don't forget to stay tuned for all the exclusive Captain America Interviews that I have coming for you as well – they are GOOD!