You don't have to be on #TeamIronMan to enjoy this Iron Man Cocktail. All you have to be is ready for a good time! For those of you who are over 21, this Marvel-themed cocktail recipe goes perfectly with any Marvel movie that features Iron Man!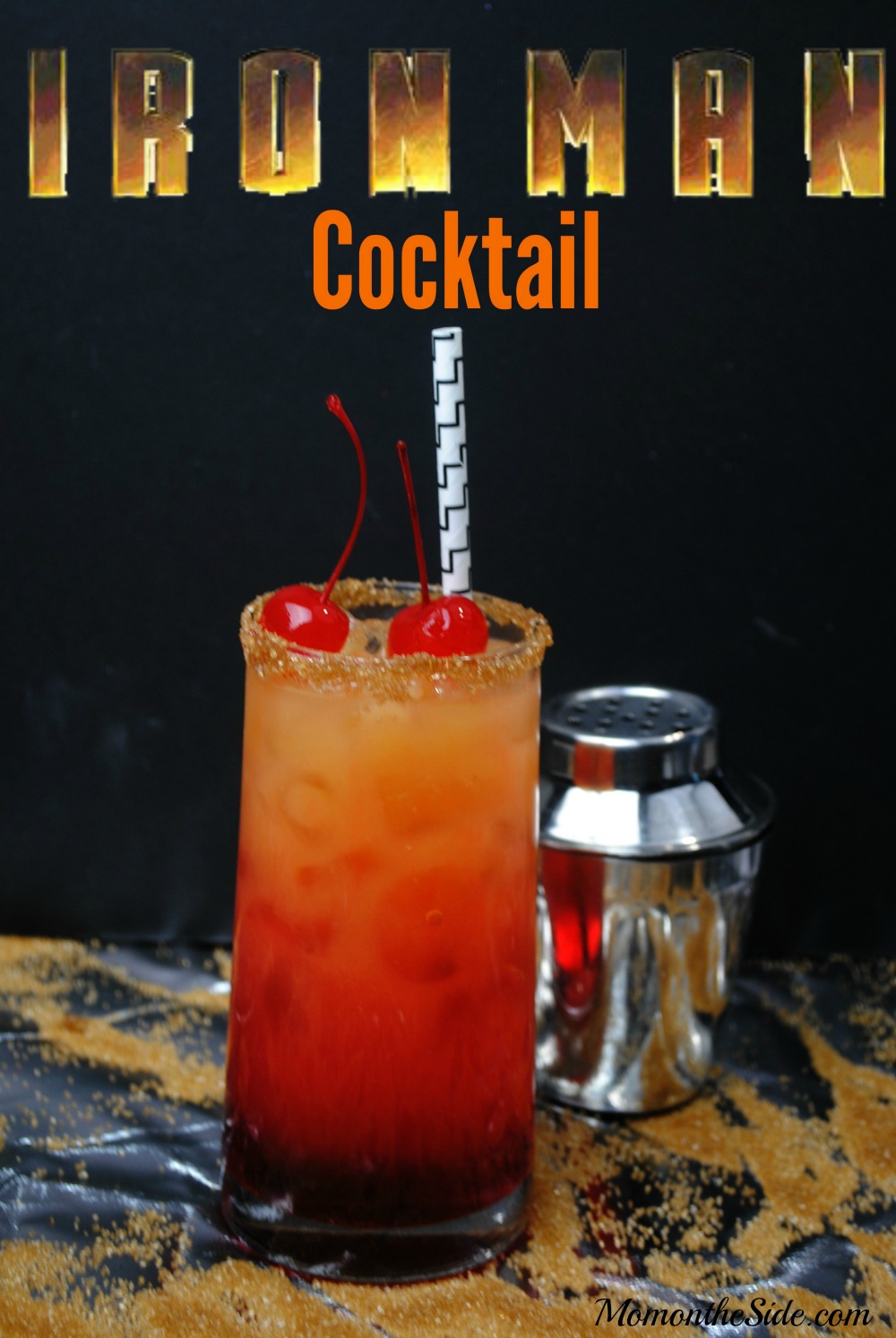 Iron Man Cocktail Recipe
This cocktail craves the limelight at a party, much like Tony Stark. Grenadine and gold sanding sugar bring in the colors of Iron Man's suit while the liquors marry together for an explosion of flavor. You're going to want to mix these up for your next get together or movie night!
Ingredients for Iron Man Cocktail
1oz Cherry Vodka
1oz Bacardi
1oz Tequila
2oz Pineapple juice
2oz Sweet and Sour mix
1 tsp Grenadine
Maraschino Cherries
Ice
Gold Sanding sugar
Simple syrup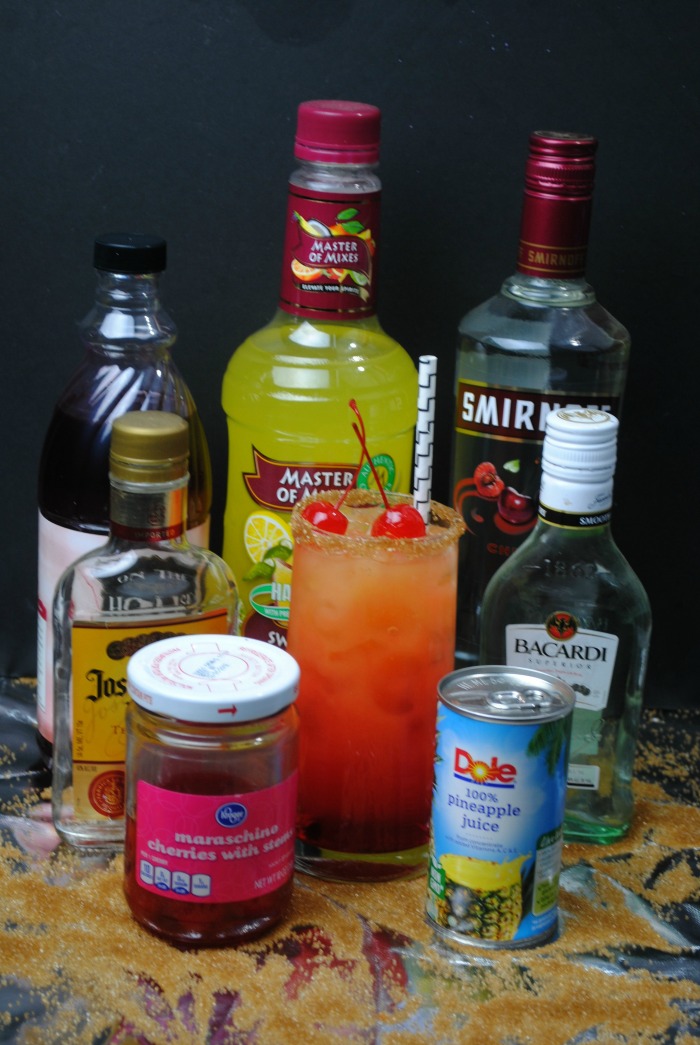 How to Make Iron Man Cocktail
First, pour gold sanding sugar and simple syrup onto separate small appetizer plates. Next, take your glassware and dip the rims in the simple syrup, followed by the gold sanding sugar.
Set the glasses to the side. Now, fill your glasses with ice, about 3/4 of the way full.
In your glass, slowly pour in all of your liquors, grenadine, and sweet and sour mix. Layer them darkest to lightest to give the ombre effect to the drink.
Lightly stir, then top it off with pineapple juice and garnish with cherries. Now you are ready to sip and enjoy this Iron Man Cocktail!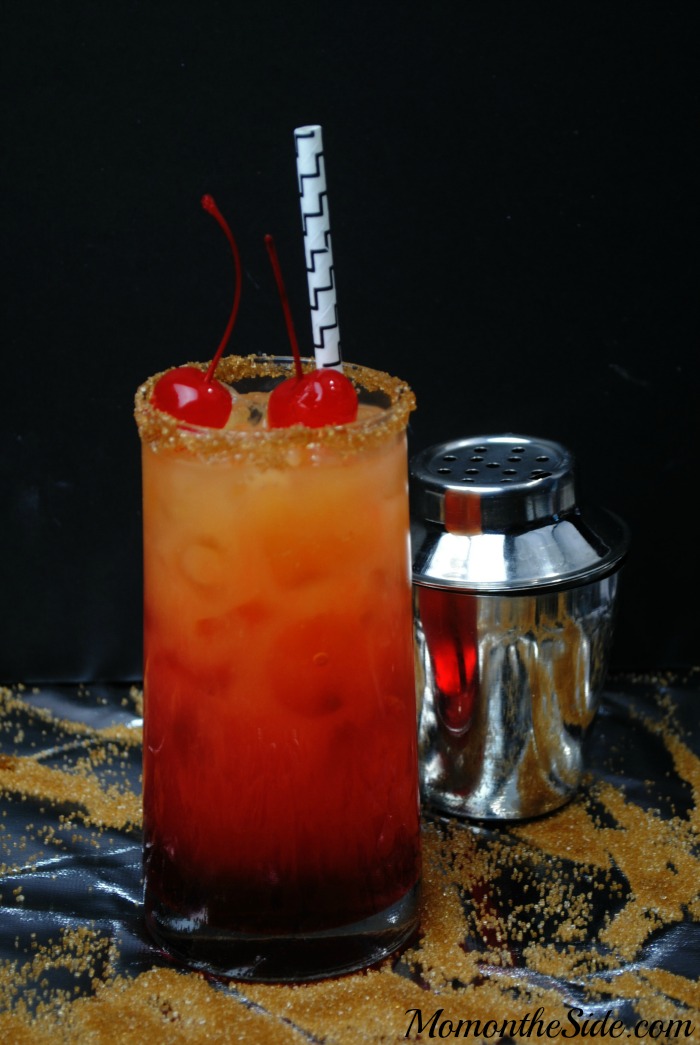 If you want more cocktails for me time or parties, here are three of the most popular recipes on Mom on the Side. Give them a try and let me know what you think!