Whether you're an Alice in Wonderland Fan or not, you will love this White Queen Cocktail! Malibu is one of my favorite liquors when it comes to mixing up cocktail recipes, and this adult beverage does not disappoint.
With the Smoking Hookah Blue Caterpillar Cocktail inspired by Alice Through the Looking Glass being THE MOST popular cocktail on Mom on the Side, I knew I had to make another one!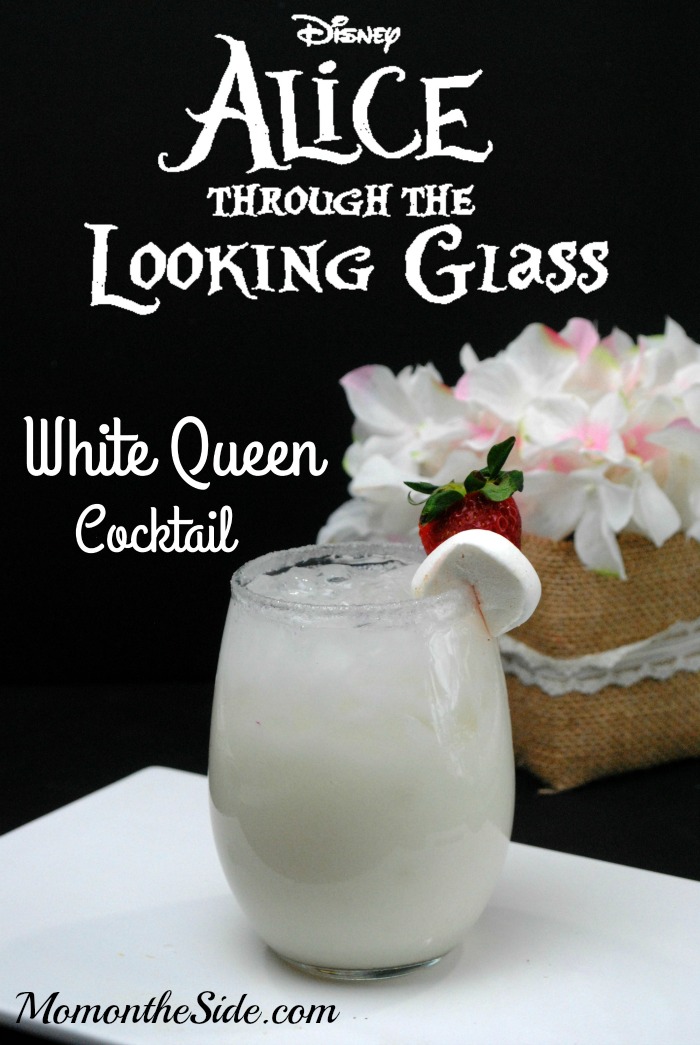 White Queen Cocktail Recipe
Ingredients
1 oz Malibu
1 1/2 oz White Rum
4oz Pina colada mix
1 1/2 oz Sprite
1/4 cup Ice
Sugar
Simple Syrup
How to Make a White Queen Cocktail
First, pour Simple Syrup onto a small plate so you can dip the rim of your glass in it. Also, pour white sugar on a second plate for dipping the rim as well.
Now, take the rim of the glass and dip it in the Simple Syrup, then dip the rim into the sugar. Shake off the excess and place to the side.
Next, add all of the liquors and Pina Colada mix into a bartender shaker and add 1/4 cup of ice. Place the lid on it and shake for 30 seconds.
Add ice to your glasses to the 3/4 mark and pour the cocktail mix into glass and top off with Sprite. Enjoy!