Happy Wednesday Mamas! Every month this year I will be giving you self-care ideas for moms. Think of them as little challenges you can do by yourself to help take care of yourself.
I want to be a woman who is happy and fulfilled on the inside so I can be the best mother I can be, and that starts with caring for myself.
Putting my self-care first is a priority this year and these self-care activities for moms are going to help me do that. I hope they help you too!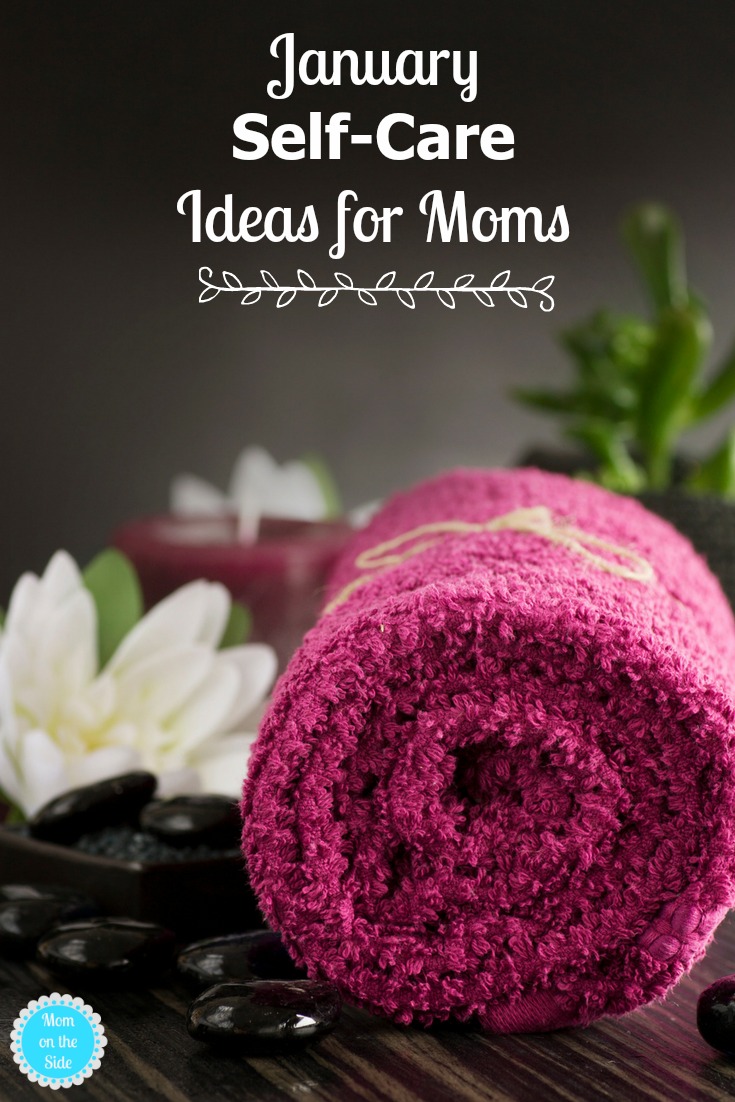 January Self-Care Ideas for Moms
Call and book doctor and dental appointments for the year. Not just for the kids but for yourself as well.
Keep a water bottle filled and close by at all times.
Take a class to learn more about something you love.
Schedule a pampering day with a haircut and manicure and/or pedicure.
Start planning a getaway for yourself or you and your spouse. I'm currently planning our anniversary getaway and it always gets me excited.
Add a little me time to your calendar or planner with these January Me Time Ideas.
Brain dump all your goals, wants, desires, and whatever else is on your mind so you can start the year with freed up mental space.
Is there a workout that you used to love but haven't done in awhile? It's kickboxing and Tae Bo for me. A friend recently shared that she was doing Tae Bo again and it made me miss my Billy Blanks VHS tapes. I'm going to find a way to do that workout again!
If clutter has you overwhelmed look into Swedish Death Cleaning (here's an article from NBC News on what Swedish death cleaning is if you are not familiar). I've been doing this the last few months without even realizing it had a name. Looking around at all the crap in the house and I think "the kids don't want to deal with this when I'm gone."
These are just a few ideas on how you can get in self-care as a busy mom. I'll have new ideas in February so we can continue to take care of ourselves as mothers.