Having twins is double the love and double the expense. From clothing to diapering to feeding and that's just during the first year.
I know how much twins can increase the cost of things so I put together the Ultimate Free Stuff for Twins Guide to help you save on all the things you need with twins.
There are some freebies as well as awesome discount and reward programs you'll want to take advantage of. Always remember to ask in-store if they offer a multiples discount. You might be surprised how many will offer savings when you are buying two of the same thing.
(This post may contain affiliate links.)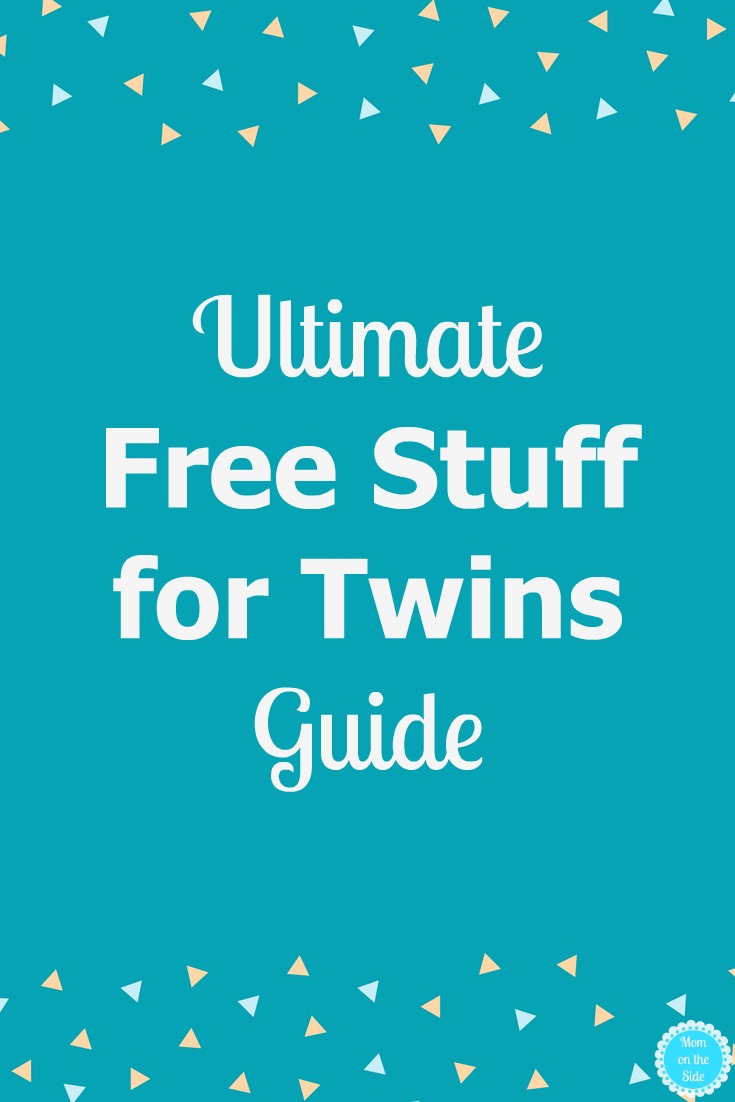 Ultimate Free Stuff for Twins Guide
Amazon Family
Previously known as Amazon Mom, Amazon Family offers 20% off diapers subscriptions, baby registry benefits, free 2-day shipping, unlimited streaming and exclusive coupons and deals. If you're not already a member try it out with a Amazon Family 30-Day Free Trial!
Boudreaux's Butt Paste Rewards
Join Boudreaux's Butt Paste Rewards Program for exclusive offers and the ability to earn points for rewards. You can also print a coupon on their website to save on your purchase. We swore by this butt cream for our kids and it always kept rashes away.
Earth's Best Community
Join Earth's Best Community and instantly receive 3 exclusive coupons for their products. This will be handy when twins starting eating solid food.
Enfamil Multiples Offers
Join Enfamil Family Beginnings for up to $400 in savings and the chance to win free formula for a year.
Gerber Special Offers for Multiples
Sign up for MyGerber to recieve special offers and discounts on baby food and formula. I just remembered that I never ordered Gerber spoons for the twins. I need to check into that and see if they still sell those!
Huggies Coupons for Multiples
Join Huggies Rewards for coupons, special offers, and the ability to earn points for rewards. This came in handy A LOT when the twins were in diapers! You can also send a letter and copy of your twins birth certificate for a special one time mailing that includes diaper coupons. Send the required documents to: (you can double check if the offer is still available by calling 1-877-648-2484 first)
Kimberly Clark Corp. Dept. QMB
PO Box 2020
Neenah, WI 54957-2020
Johson & Johnson Free Twin Gift Package
Sign up for Johns & Johnson Healthy Essentials to access coupons for motrin, children's tylenol, and more. You could also receive a twins gift package by sending a letter and copy of your twins birth certificates to: (you can double check if this offer is still available by calling 1-800-526-3697 first)
Johnson & Johnson
199 Grandview Road
Skillman, NJ 08558
Motherhood Maternity
If you are just finding out that you are pregnant with twins, join Motherhood Maternity's Perks Savings program. You'll recieve up to $1500 in offers, sample products, exclusive discounts, and more.
Pampers Multiples Program
Join Pampers Rewards Program to earn points for reward as well as special offers. You can also call Pampers at 1-877-256-3265 and regiater for their multiple birth program as long as it's still available.
Similac Strong Moms Program
Recieve up to $400 in offers and samples when you sign up for Similac Strong Moms program.
Target Baby Registry Welcome Gift
Create a Target Baby Registry and you'll be able to pick up a Welcome Gift at guest services with $50 worth of coupons and samples. Plus, you'll receive a 15% discount on everything left on your registry after the big day.