My kids color a lot more during the winter. Yours? If so, grab a free Winter Creatures Coloring Book for them to enjoy!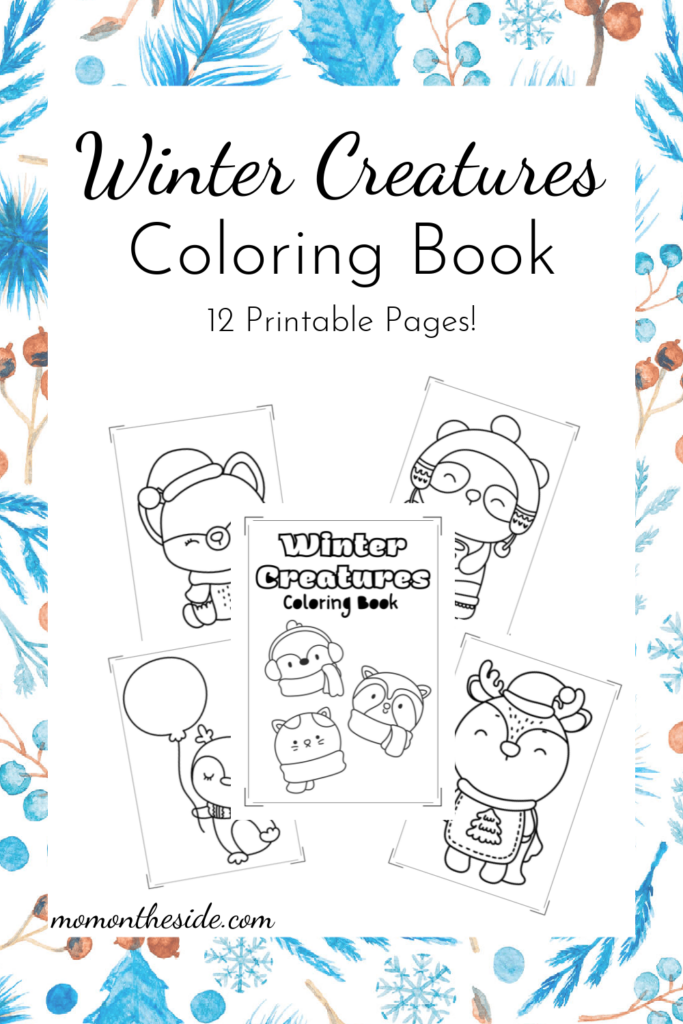 Winter Creatures Coloring Book
With 12 free printable coloring pages, this Winter Creatures Coloring Book is great for snowy days! They are all pretty cute too, in their cozy winter apparel.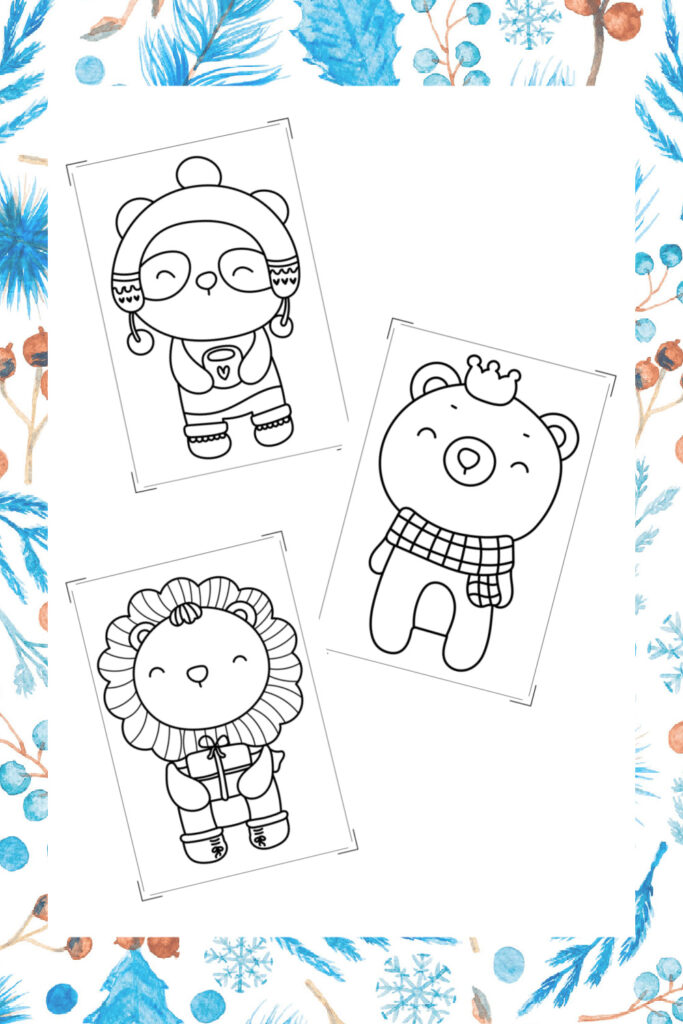 The creatures you will find inside the Winter Creatures Coloring Book include a pig, lion, bear, cat, and more. There's even a little gingerbread man to decorate with crayons or markers!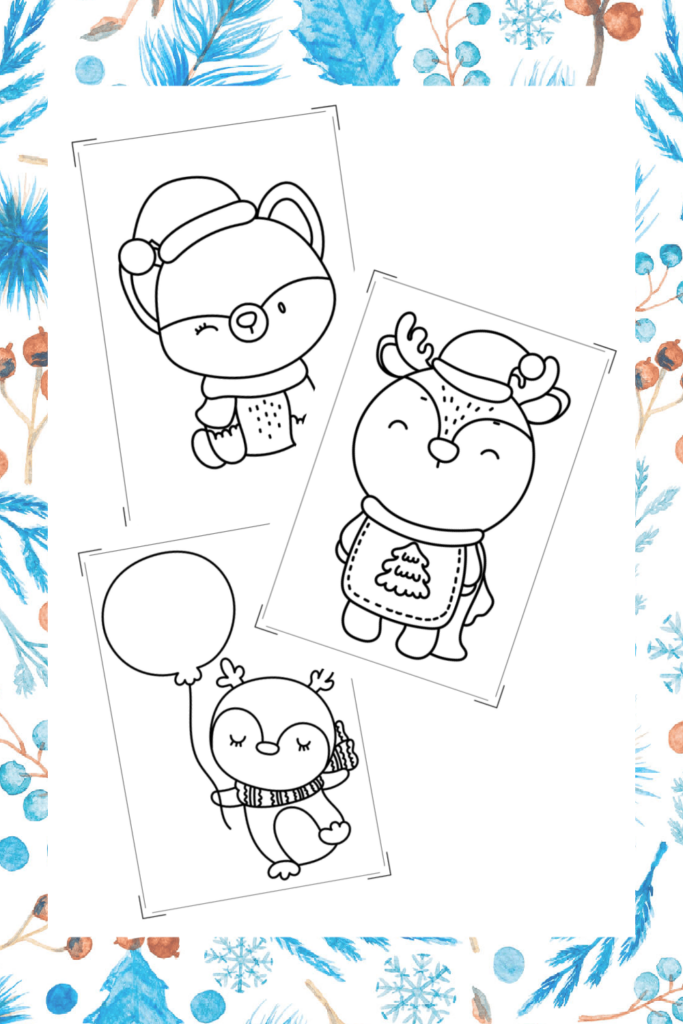 Eleven of the pages have one large winter creature to color. The cover page color has three smaller ones to color for twelve pages of fun! Fun for all ages, so if you are printing this for yourself that is totally okay! I highly encourage coloring for a little self care and relaxation.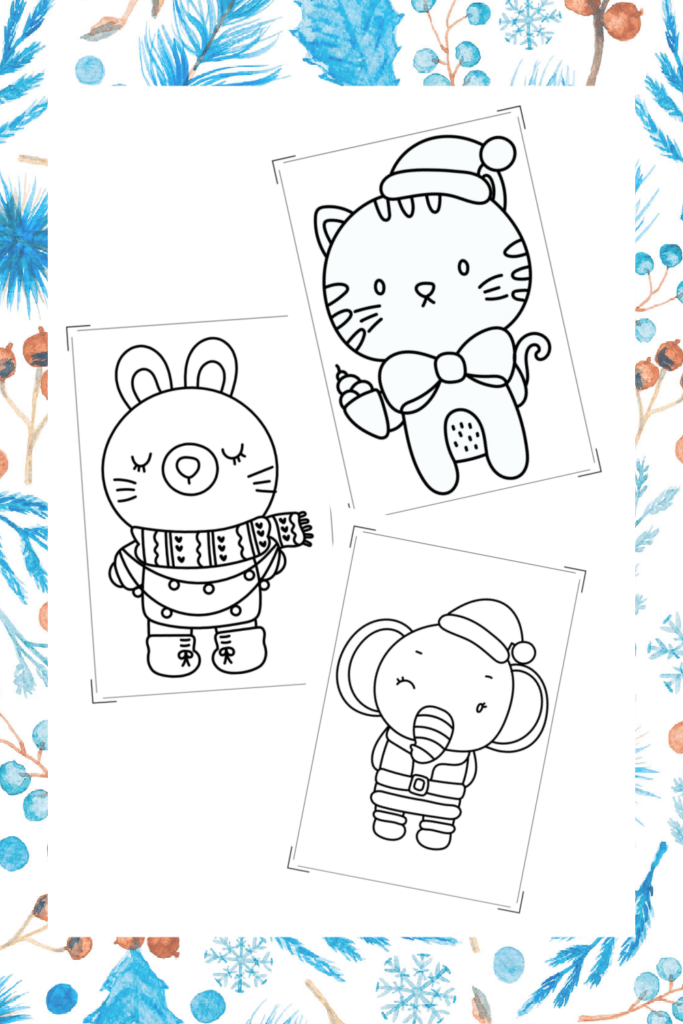 Bust out the crayons a grab the free Winter Creatures Coloring Book below. For more coloring fun, you can also grab a Free Christmas Gnome Coloring Book and let me tell ya, it is ADORABLE! Plus, the Christmas Ornament Activity Book with coloring pages if you haven't grabbed that yet!
This printable is for personal use only.
–> Printable Winter Coloring Book <–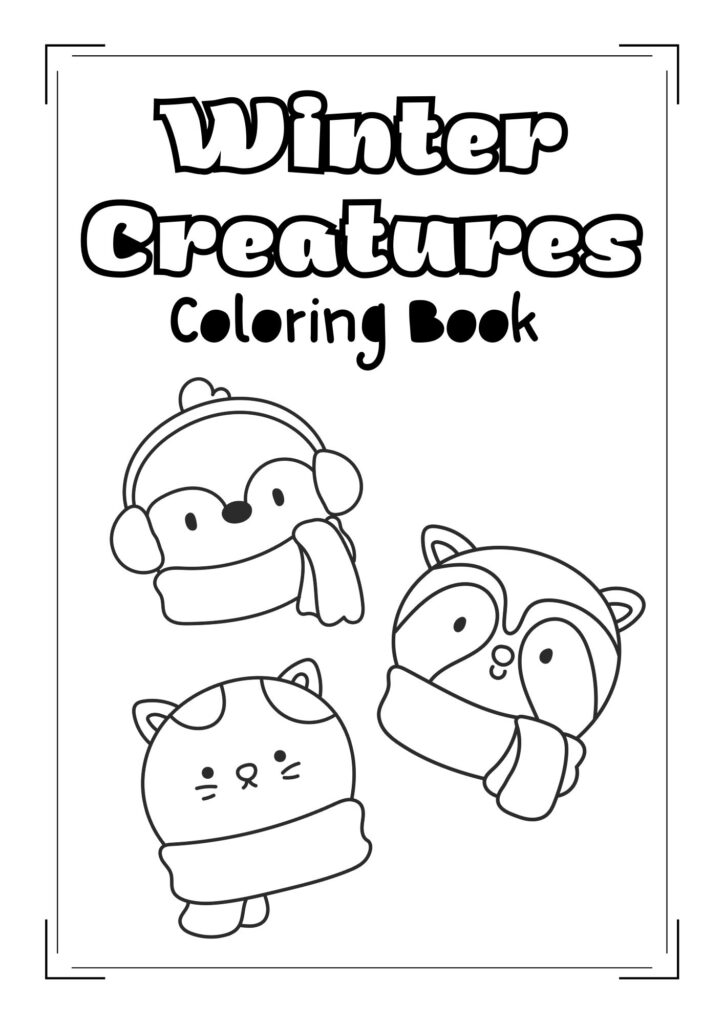 For more Christmas fun for kids, check out the following posts: