Looking for some Christmas Eve fun for the kids? Grab this free printable Christmas Eve Activity Book!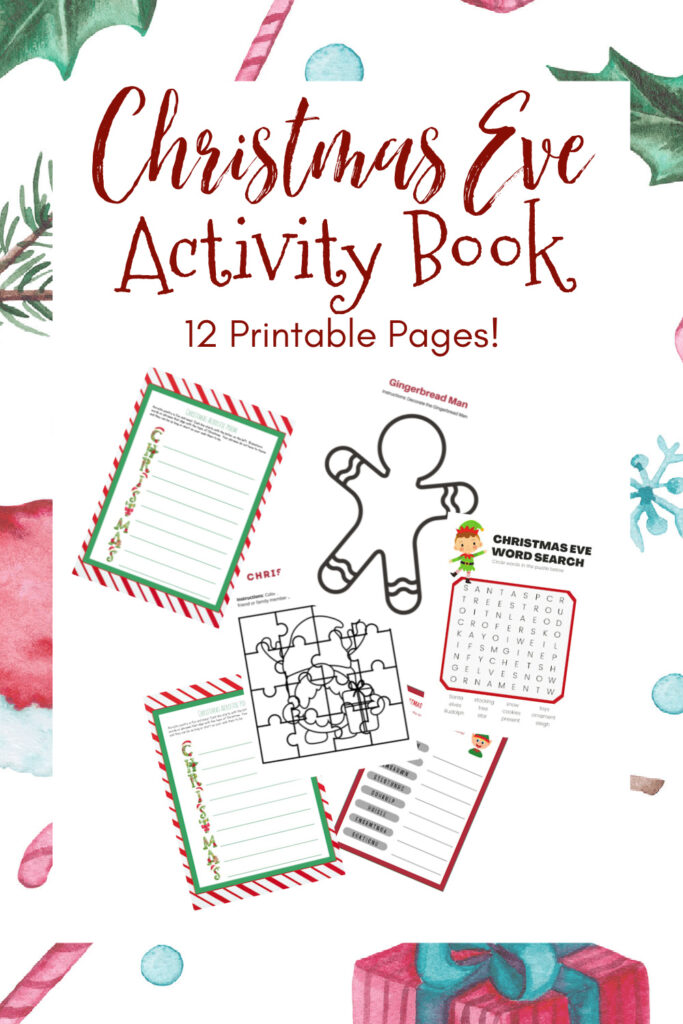 Free Christmas Eve Activity Book
Can we open more presents? When is Santa going to be here? We all know what it is like to be a kid on Christmas Eve.
My kids have never wanted to go to bed earlier than they do on Christmas Eve. Let's be honest, they say they want to go to bed at 7pm so Santa will come…but they never do.
If you need a little something to tide the kids over until bedtime, this Christmas Eve Activity Book will do the trick! Twelve printable pages of Christmas coloring pages, games, and activities!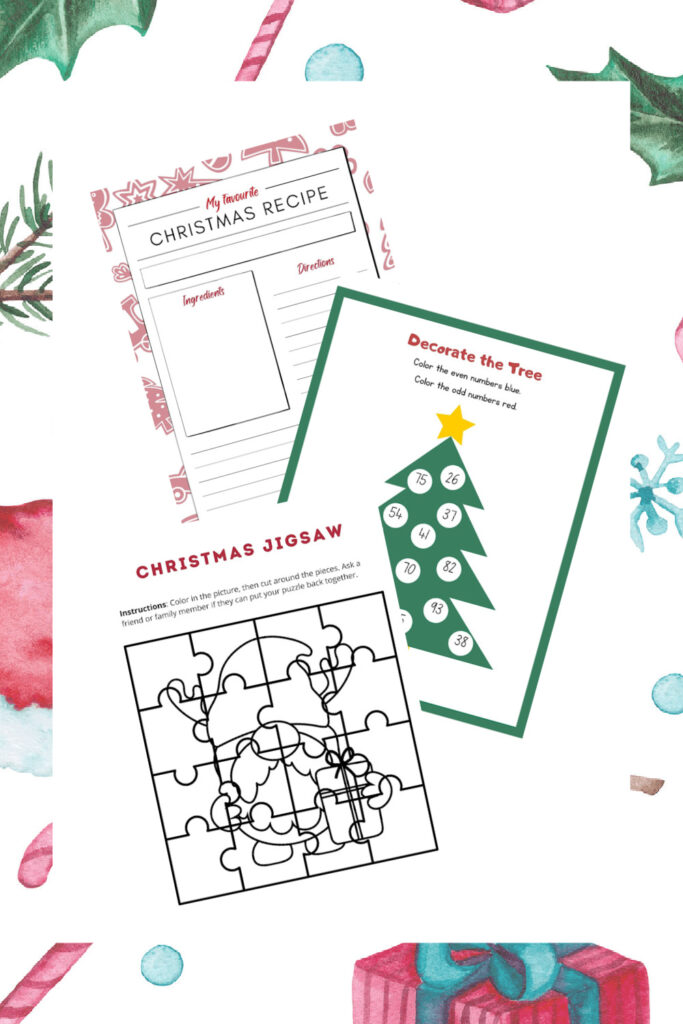 Printable Christmas Activities in the Book
Inside the Christmas Eve Activity Book you'll find a variety of printable Christmas activities for kids. The following games and activities are included:
Christmas Word Search
Christmas Present Countdown
Christmas Eve Scavenger Hunt – I also have more printable Christmas Scavenger Hunts for kids and teens, including a super popular Elf on the Shelf Scavenger Hunt!
Christmas Word Scramble
Christmas Coloring Page – For more coloring fun, grab this adorable Christmas Gnome Coloring Book with 14 printable pages!
Christmas Acrostic Poem
Christmas Recipe Page
Decorate the Tree Coloring Page
Christmas Connect the Dots
Decorate a Gingerbread Man
Christmas Jigsaw Puzzle
Letter to Santa – I have the details on Where to Get Letters from Santa in case you need to get one in return!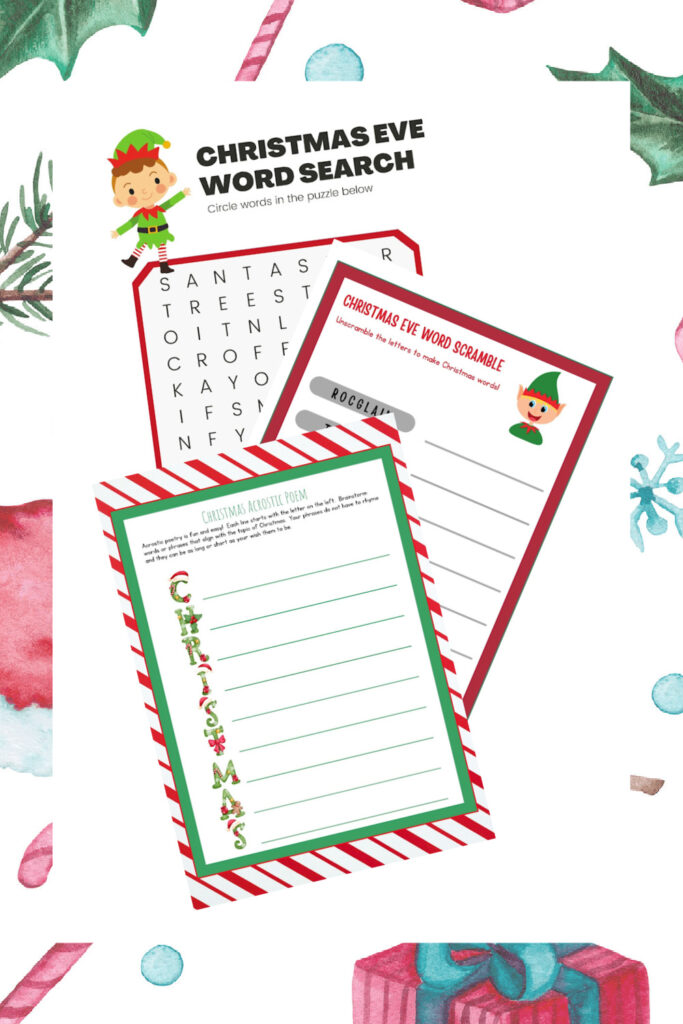 Grab the free printable Christmas Eve Activity Book below! Pair it with some hot chocolate and Holiday Peanut Butter Balls and the kids should be occupied for a while!
–> Print Christmas Activity Book <–