When is the last time you played charades? Dust off those acting skills for a fun game of Christmas Charades!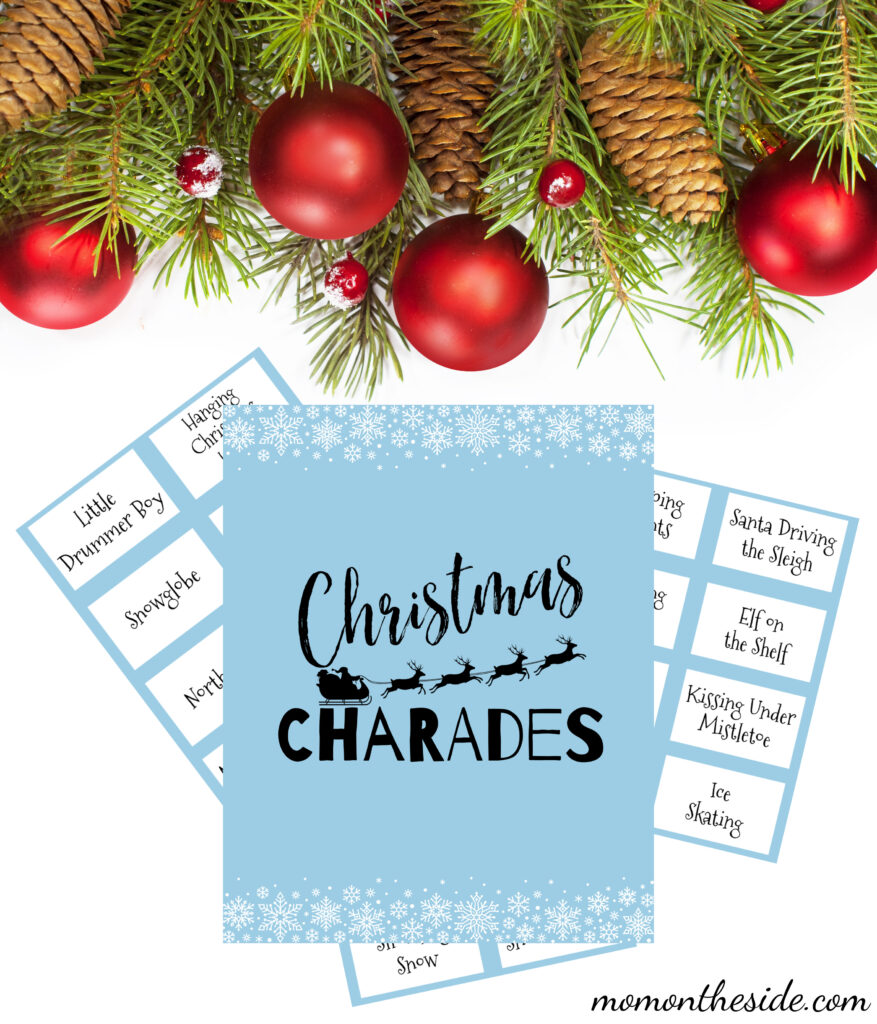 Let's Play Christmas Charades
Charades is one of the easiest games to play. You literally only need people but having a bowl of ideas to draw from helps move things along!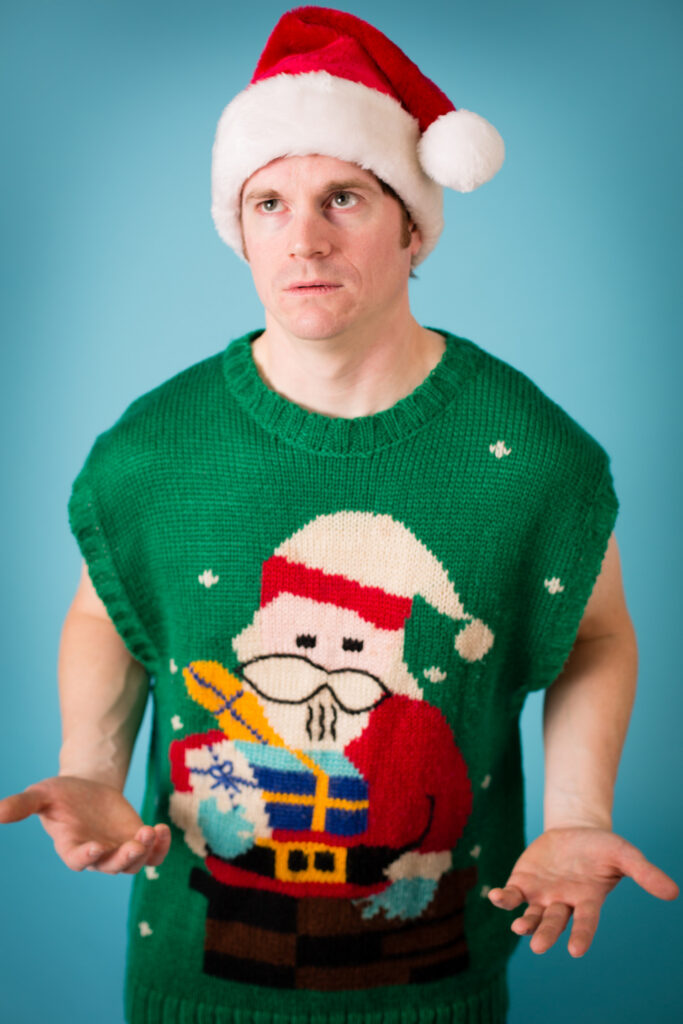 If you are wondering what are some good Christmas Charades, I've got you covered! This Christmas Charades printable includes all Christmas themed people, places, or things to act out. There are 24 different ideas you can print and cut out.
Ideas for Christmas Charades
If you don't have a printer, you can find the Christmas Charades list below. Write them down on a piece of paper and cut each one out. Place them in one bowl or two depending on the ages playing – you can divide them up into easy and hard if there are kids playing!
Wrapping Presents
Santa Driving the Sleigh
Decorating the Tree
Elf on the Shelf
Having a Snowball Fight
Kissing Under Mistletoe
Hot Chocolate
Ice Skating
Building a Snowman
Sledding
Nutcracker
Singing Christmas Carols
Opening Present
Making a Gingerbread House
Shoveling Snow
Putting on Snow Clothes
Little Drummer Boy
Hanging Christmas Lights
Snowglobe
Making a Snow Angel
North Pole
Rudolph the Red Nosed Reindeer
Making Sugar Cookies
Writing a Letter to Santa
If it has been awhile, you may be wondering how do you play charades? Here's a great video that explains it! In short, the rules of charades are to act out a word or phrase without speaking. You want your team to guess correctly the fastest to score a point.
Now that you are ready to play, grab your charades printable below for a fun Christmas game! For more fun, grab printable Christmas Scattergories, too!