It's almost time for some March basketball! That means hubby gets control of the TV during game time and we've got Coca-Cola in the fridge! No matter what team you are rooting for, this Cherry Coke and Jack Shake will help you cheer along. That is, if you are 21 or over.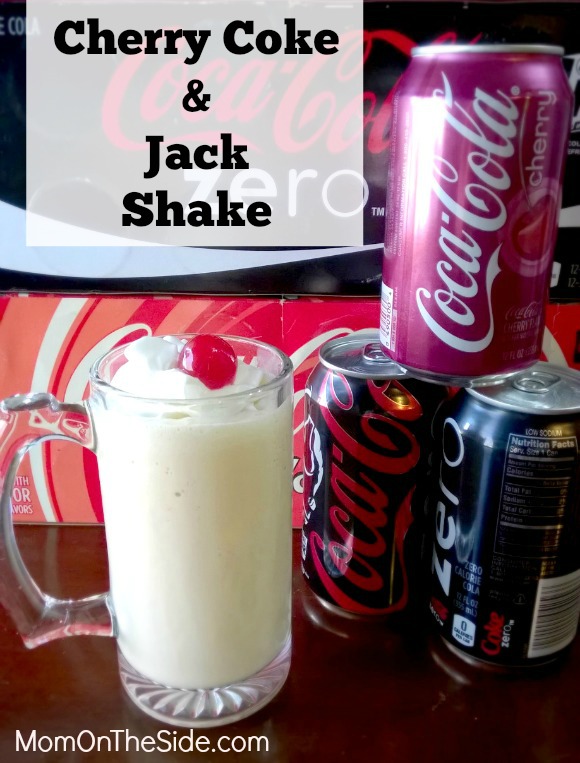 Cherry Coke and Jack Shake
It's super easy to whip up a Cherry Coke Shake! You can make one anytime, especially during game time commercial breaks!
Simply toss the ice cream, Cherry Coke, and Jack Daniels into the blender and mix away. Top with whip cream and cherry for a slam dunk! You can even switch up the Coke you use for a different flavor as well!
Ingredients
3 Scoop Vanilla Ice Cream
1/2 Can of Coca-Cola Cherry Coke
1-2 Shots of Jack Daniels