Cranberry Apple Mule is a must-sip fall cocktail!
Thirsty Thursday is here and it's time to pull out those copper mugs! I've got a delicious fall twist to the Moscow Mule if fall cocktails are where your head is at.
This Cranberry Apple Mule is great for sipping on the porch swing, serving at holiday parties, and shaking together on the weekend.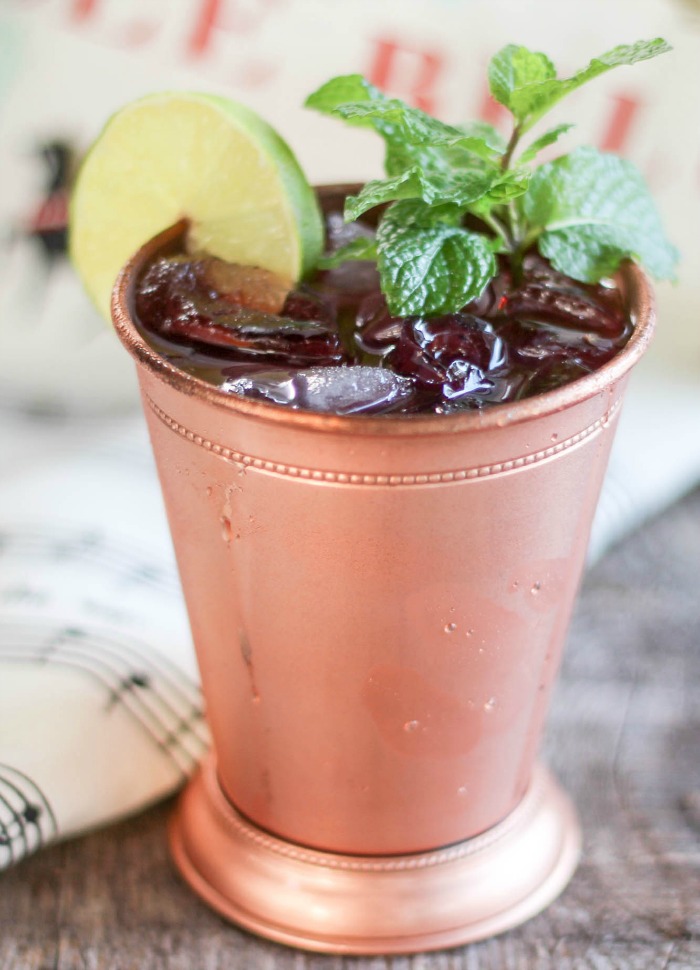 Cranberry Apple Mule Recipe
Cranberry Apple Mule Ingredients
1 tsp. Lime Juice
0.5 oz. Smirnoff Sour Apple Vodka
1 oz. Cranberry Juice
1.5 oz. Wild Turkey Honey Whiskey
Ginger Beer
A sprig of fresh Mint
Lime Wheel
How to Make a Cranberry Apple Mule
First, add lime juice, Smirnoff Sour Apple vodka, cranberry juice, and Wild Turkey American Honey Whiskey to your cocktail shaker. Top with ice cubes and secure the lid before shaking vigorously for 25-30 seconds.
Next, strain into a copper mug filled with crushed ice. Garnish with a lime wheel and a sprig of fresh mint before you sip and enjoy! Doesn't that sound refreshing and delicious? Just how I like my fall cocktails!
What other fun twists to the Moscow Mule do you enjoy?

Save this Cranberry Apple Mule recipe for later!
Want more cocktails?
Check out these popular drink recipes on Mom on the Side!