Move aside pumpkin spice, the Autumn Ginger Apple Cocktail is fall's must-have drink. For adults that is! If you are looking for a delicious fall cocktail, give this beverage a sip.
Slices of Gala apples put the perfect finishing touch on a cocktail you are going to want for your fall parties. Trust me, you'll feel like you're sitting at the apple orchard while you sip!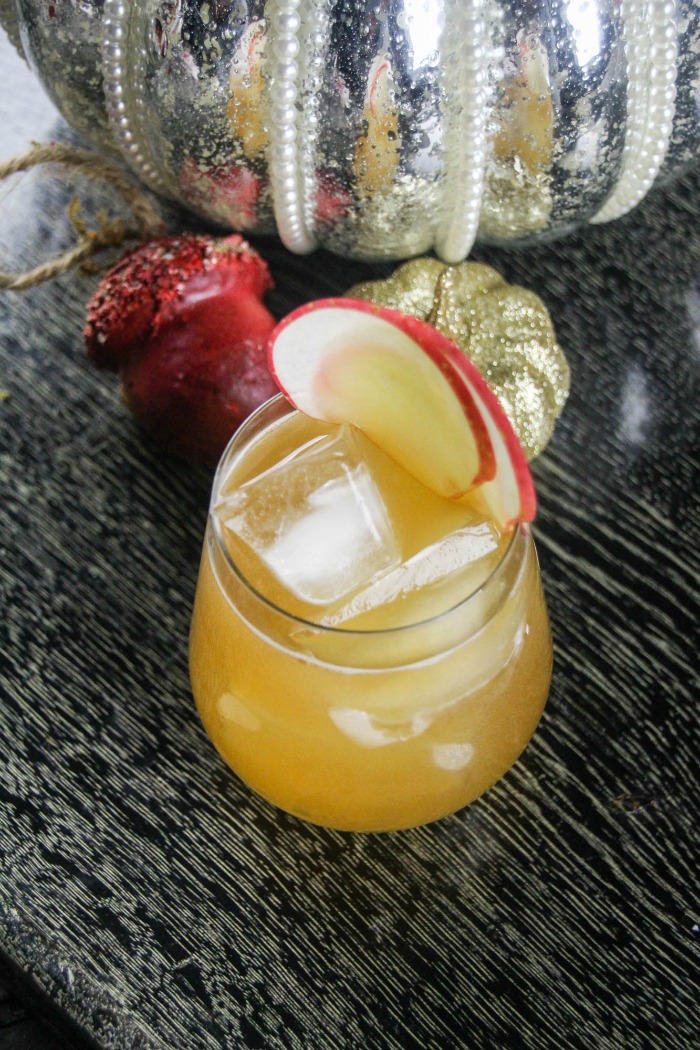 Autumn Ginger Apple
Cocktail Ingredients
0.5 oz. Svedka Peach Vodka
1.5 oz. Krakken Dark Spiced Rum
1.5 oz Apple Ginger Juice
1.5 oz Apple Cider
Ice Cubes
Gala Apples Slices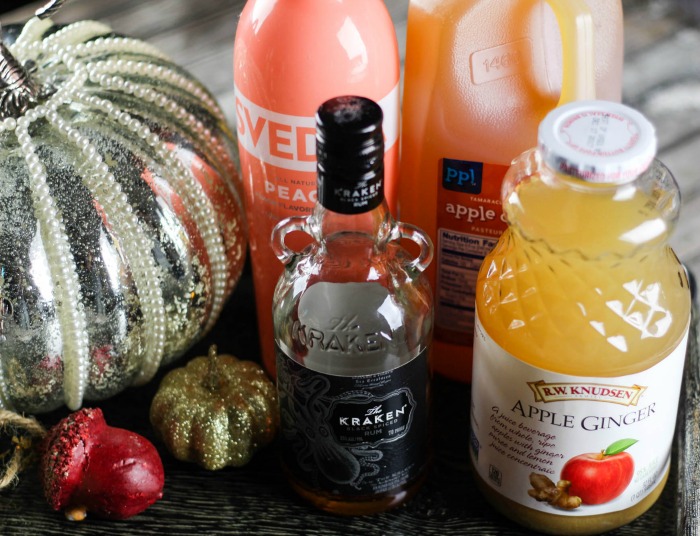 In a cocktail shaker, add Svedka Peach Vodka, Krakken Dark Spiced Rum, apple ginger juice, apple cider, and then top with ice. Secure the lid on the cocktail shaker and shake intensely for 25-30 seconds.
Strain the mix into a stemless wine glass filled with ice cubes, and garnish with Gala apple slices. Take a big sniff before you sip and enjoy because the smell is just as good as the taste!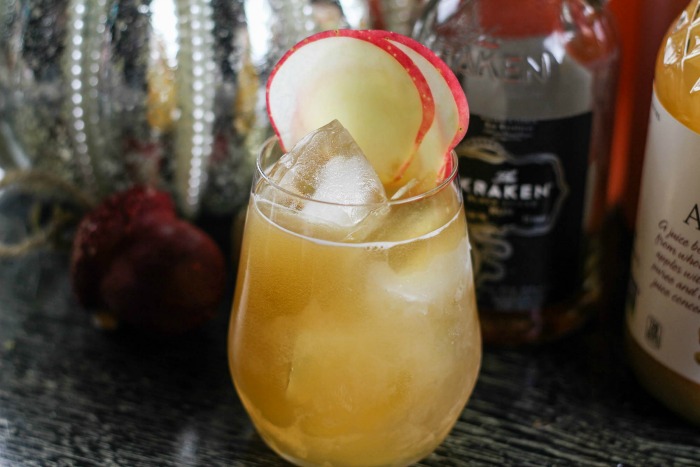 Pin Autumn Ginger Apple Cocktail

Want more cocktails? Check out these popular drink recipes on Mom on the Side!