Enjoy some holiday fun with Christmas Scattergories!!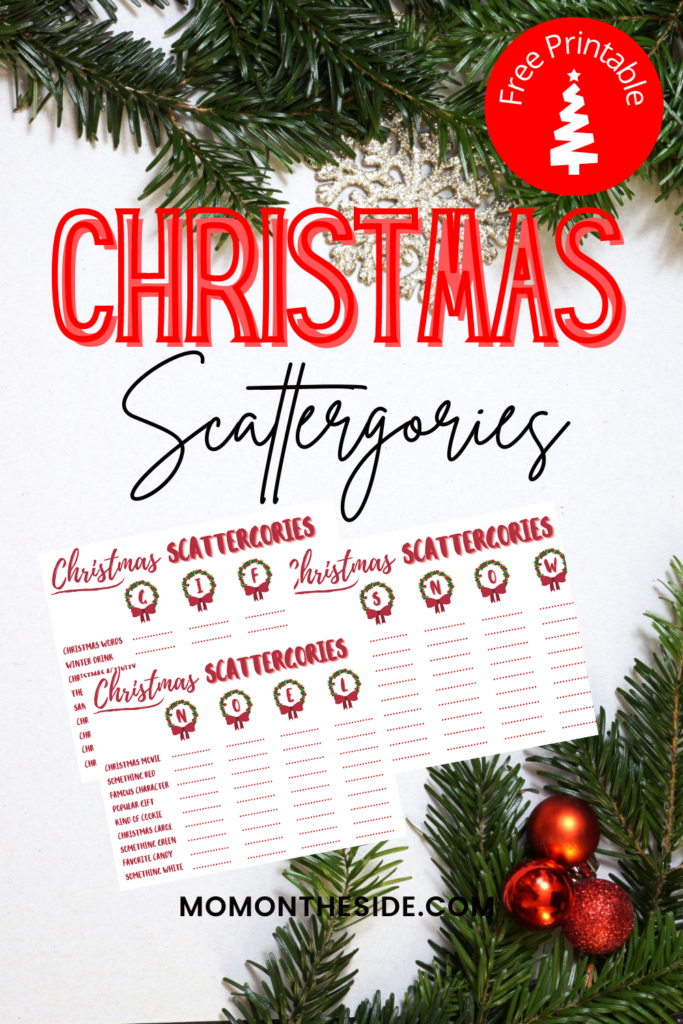 Christmas Scattergories Game
Scattergories was one of my favorite games growing up. If you've never played, Scattergories (Amazon affiliate link) is a creative-thinking category-based party game where you score points by naming objects within a set of categories, given an initial letter, within a time limit.
Christmas Scattergories is a fun twist on the original Scattergories. I created three different pages for Christmas themed Scattergories you can print. Each one has a different four letter Christmas word along with nine categories.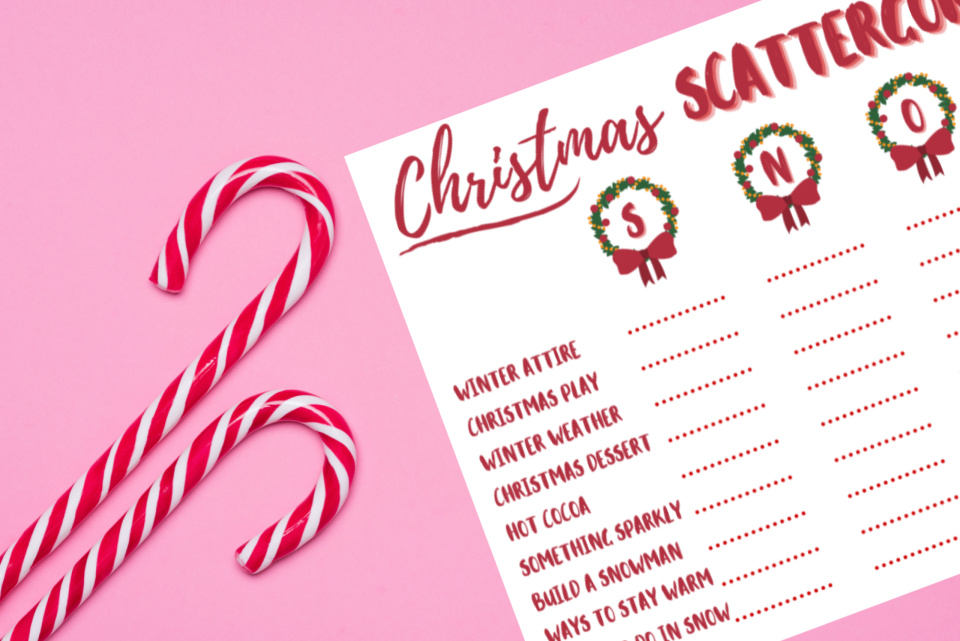 How to Play Christmas Scattergories
To play Christmas Scattergories, you need at least two players for a little friendly competition. Set a timer for 3 minutes and use the four letters at the top of the each page to come up with answers for the Christmas themed categories.
When time is up, players share their answers for each letter. Players get one point for each word they came up with that no one else came up with. Whoever has the most points wins!
Christmas Scattergories Printable Pages
Page 1 Word: NOEL
Categories Page One:
Christmas Movie
Something Red
Famous Character
Popular Gift
Kind of Cookie
Christmas Carol
Something Green
Favorite Candy
Something White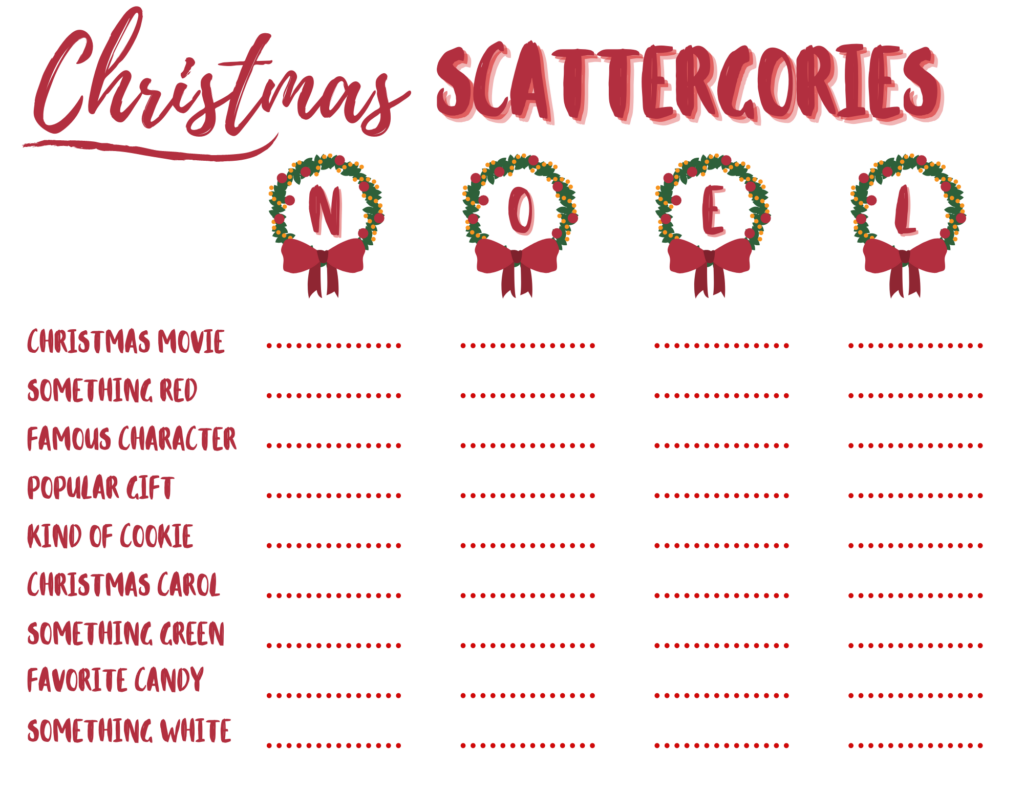 Page 2 Word: SNOW
Categories Page 2:
Winter Attire
Christmas Play
Winter Weather
Christmas Dessert
Hot Cocoa
Something Sparkly
Build a Snowman
Ways to Stay Warm
Things to Do In Snow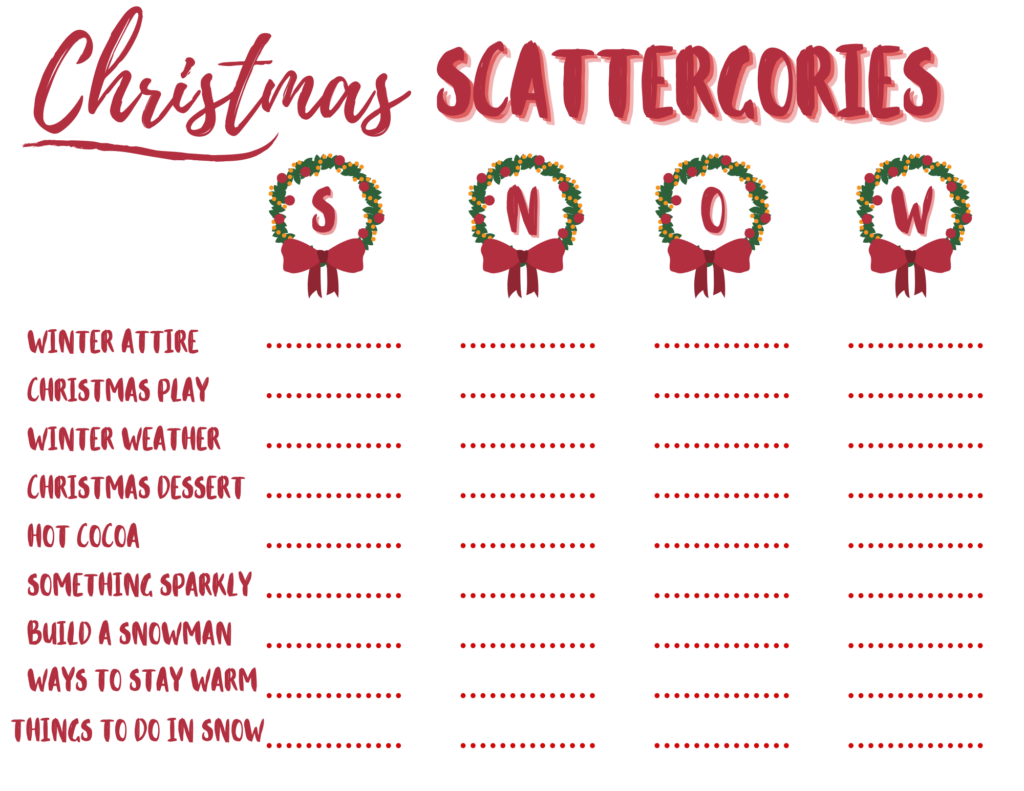 Page 3 Word: GIFT
Categories Page 3
Christmas Words
Winter Drink
Christmas Activity
The Grinch
Santa Claus
Christmas Story
Christmas Gift
Christmas Decor
Christmas Dinner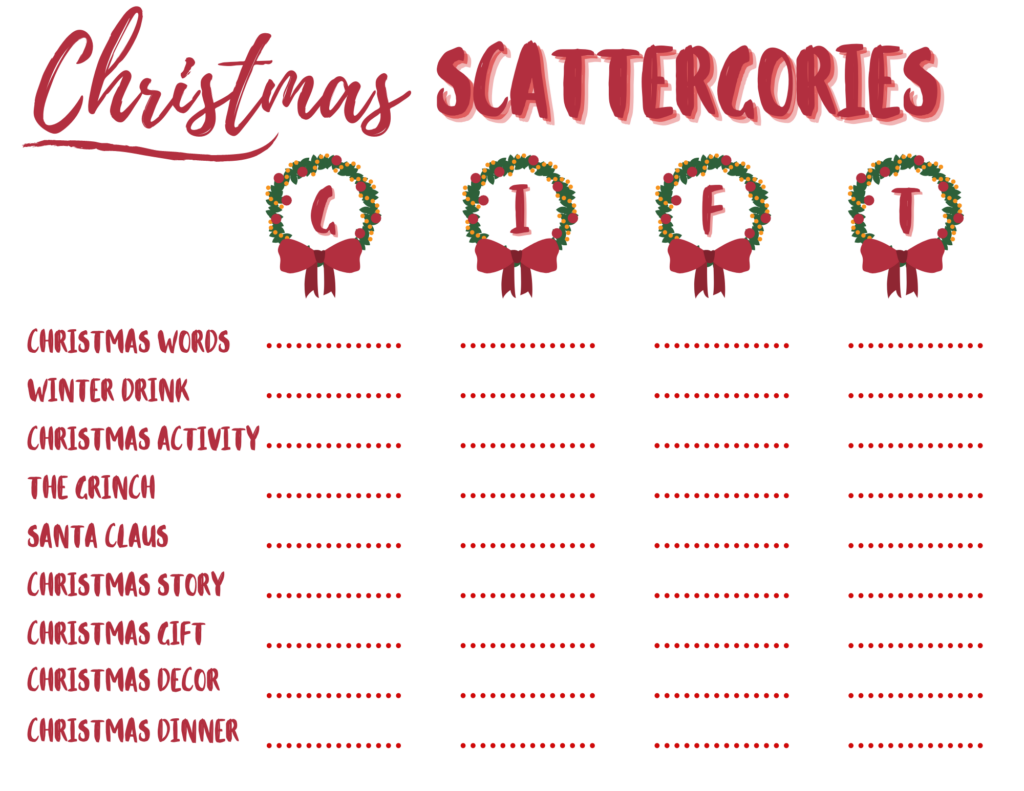 Some are easier than others making Christmas Scattergories a fun Christmas game! Print off the pages below so you are ready for those upcoming holiday parties!
You can print each of these scattergories pages below individually. Print several copies of each for after your family Christmas dinner. It also goes well with many of these Adult Christmas Party Themes for some extra fun!
–> PAGE ONE
–> PAGE TWO
–> PAGE THREE