Cherry-Lime Vodka is the holiday cocktail you've been looking for!
Happy Thirsty Thursday to all you parents that need a break this week! My hand is raised with you, although it is without a glass right now. Soon though, very soon, it will have a cocktail glass in it.
A cocktail glass that is filled with Cherry-Lime Vodka. A little red, a little green, and a lot of festive make this a great holiday party cocktail!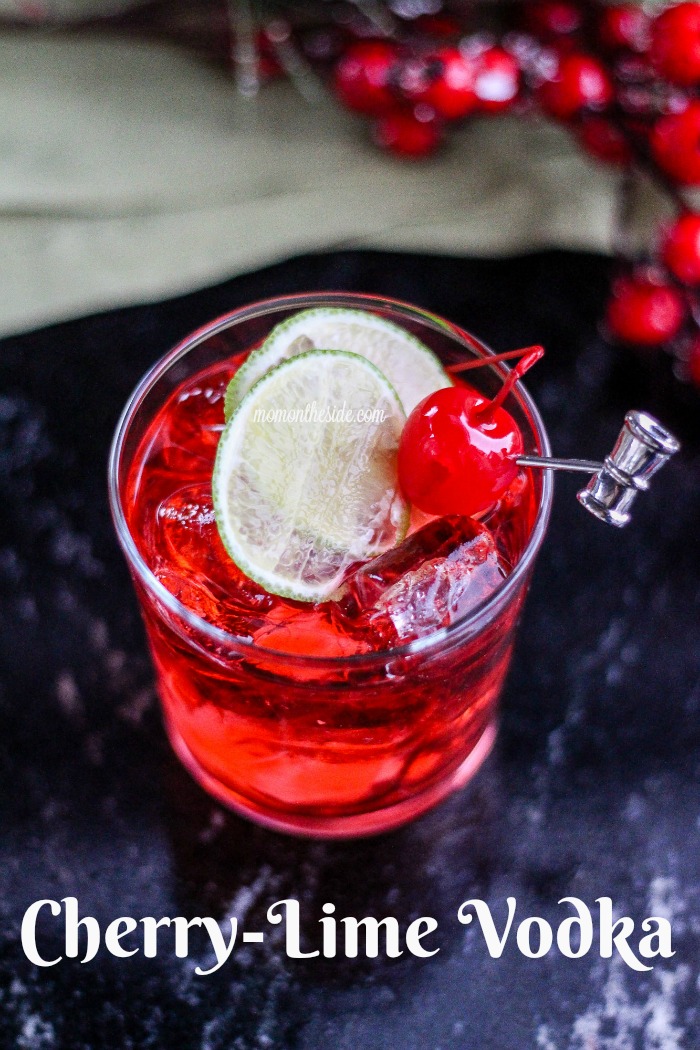 Cherry-Lime Vodka
Ingredients
1/2 oz Ginger Hibiscus Simple Syrup
1 oz Stoli Elite Vodka
3 oz Cherry-Lime Soda
Cherries and Lime for garnish
Ice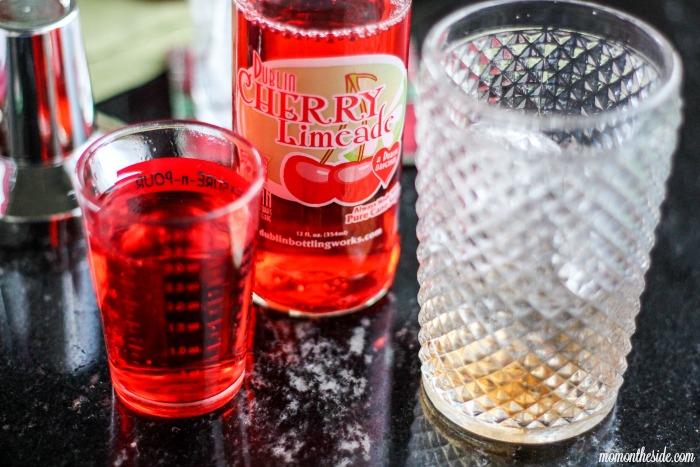 How to Make Cherry-Lime Vodka
Start by adding ginger hibiscus simple syrup, vodka, and ice in a cocktail shaker. Secure the lid on the cocktail shaker and shake for 30 seconds.
Then, strain the vodka mixture into a rocks glass filled with fresh ice. Garnish with a wheel of lime and cherries before you sip and enjoy!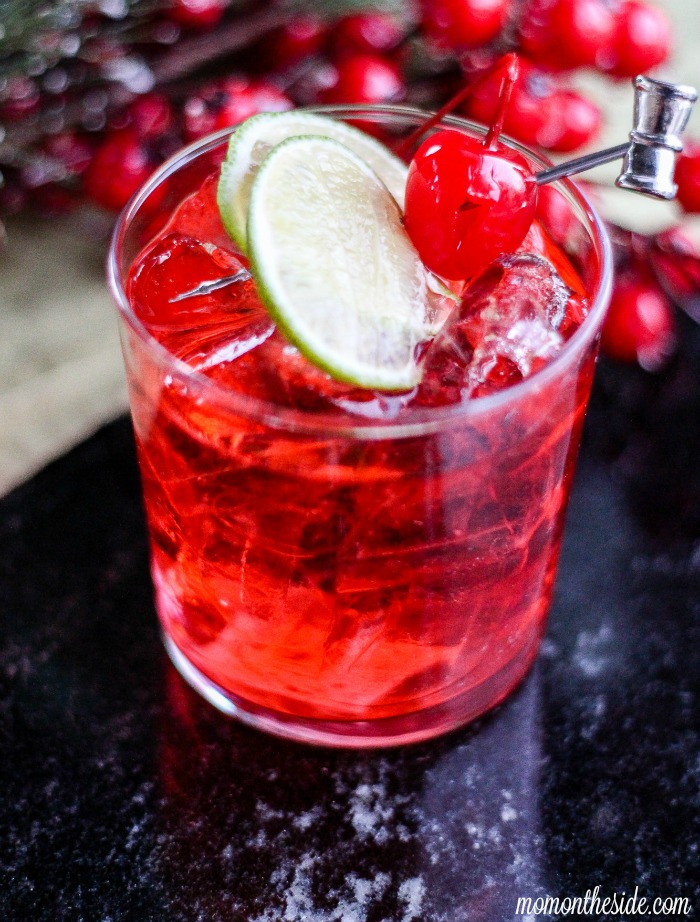 If you are looking for more holiday cocktails, check out this Cherry Rum Punch, or go with something fun like Rum Chata Root Beer Popsicles, or try one of these 15 Holiday Drinks for Adults!