My grandma always brings a tray of homemade holiday treats to Thanksgiving and Christmas. Everything from divinity, to chocolate dipped pretzels, homemade peanut butter cups, and my favorite, peanut butter balls!
Are you bringing desserts to a holiday party, or just want some to snack on during the holidays at home? These Holiday Peanut Butter Balls are absolutely delicious and easy to make!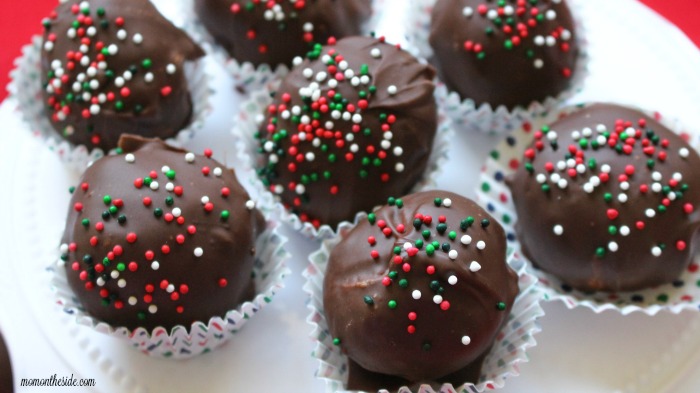 Holiday Peanut Butter Balls
Holiday Peanut Butter Balls Ingredients
(This recipe yields 3 dozen peanut butter balls.)
2 Cups Creamy Peanut Butter
3/4 cup butter softened at room temperature
3 1/2 Cups Powdered Sugar
3 Cups Rice Krispies Cereal
12 oz Bag Semi-Sweet Chocolate Chips
1 Tablespoon solid shortening

Holiday Peanut Butter Balls Directions
1. Line a large baking sheet with wax or parchment paper and set aside.
2. Pour powdered sugar into a large mixing bowl
3. Ground up cereal in the food processor, and add to the powdered sugar. Mix together.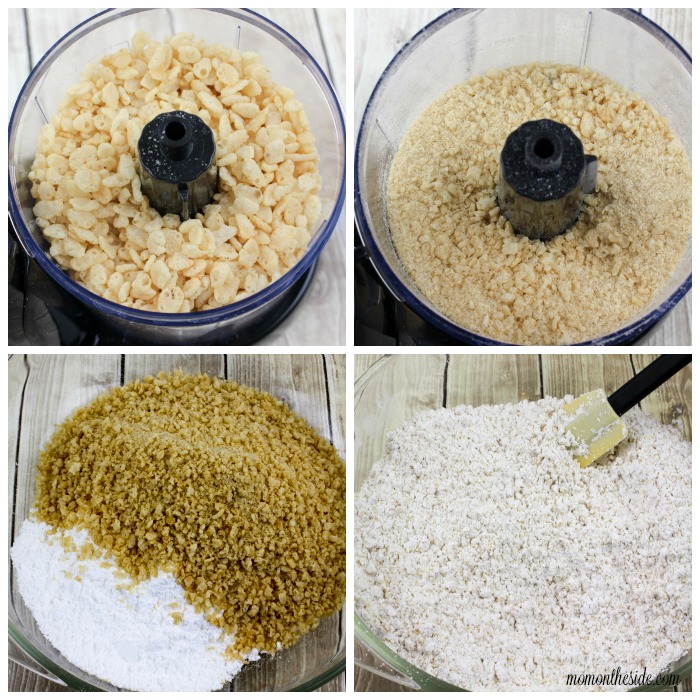 4. In a large mixing bowl, mix together the peanut butter and softened butter.
5. Add the powdered sugar mixture and stir well to blend completely.
6. Cover and chill for 15 minutes for easier handling.
7. Remove from refrigerator and roll into 2 inch balls. Place on a lined baking sheet.
8. In a double boiler, melt the shortening. Add the chocolate chips and stir until melted and smooth.
9. Dip the peanut butter balls into the melted chocolate. You can either work from the double boiler pan or you can transfer the melted chocolate to a smaller bowl for easier handling. Place the chocolate coated peanut butter balls on the lined baking sheet.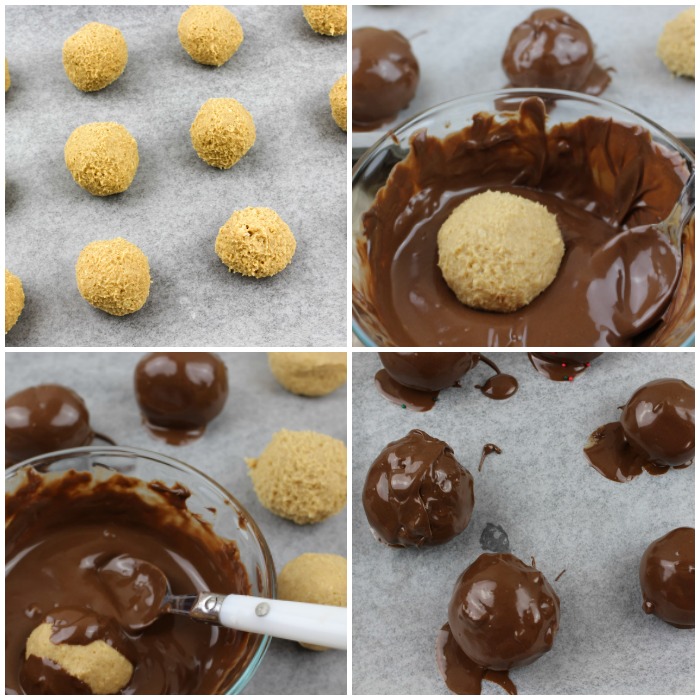 10. If desired, sprinkle each peanut butter ball with holidays sprinkles before the chocolate hardens.
11. Store chilled in an airtight container for up to 4 weeks.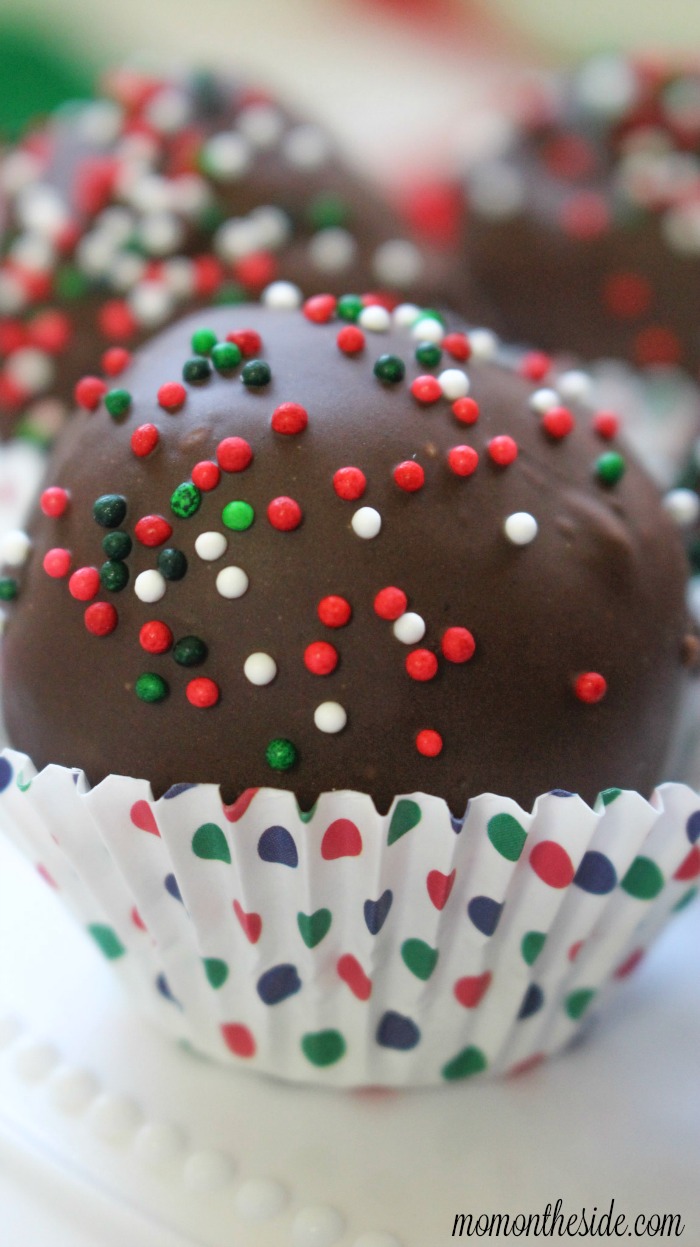 You're drooling and wishing you had a batch of peanut butter balls in front of you at this very moment, right? Luckily just a few ingredients stand between you and their deliciousness. Fair warning, if you bring these to a party, they will ask for more!