As much as I love Halloween, I don't go to a lot of work decorating. With toddlers in the house, they can dismantle things before I even get them out of the box.
Instead of feeling defeated before I even start, I go for simple ways to decorate for Halloween, both indoors and out. I'm showing you some of what we did this year, and the googly eyed pumpkins we made, thanks to Oriental Trading who sent us a selection of Halloween Decorations.
#1 Get Creative with Spider Webs
Spider webs are one of my favorite and simple ways to decorate for Halloween. We still love to stretch spider webs around the porch railing and tree trunk, but I got creative with spider webs this year.
I put some on a shelf for a spooky display, stretched some across a curtain rod to hid a skeleton, and stretched spider webbing over the front door and corner of the living room.
#2 Creepy Candy Dishes
Fill a candy dish set with Halloween candy or fall favorites. Eyeball gumballs are perfect for creepy candy dishes, and of course there has to be one with candy corn and peanuts in it!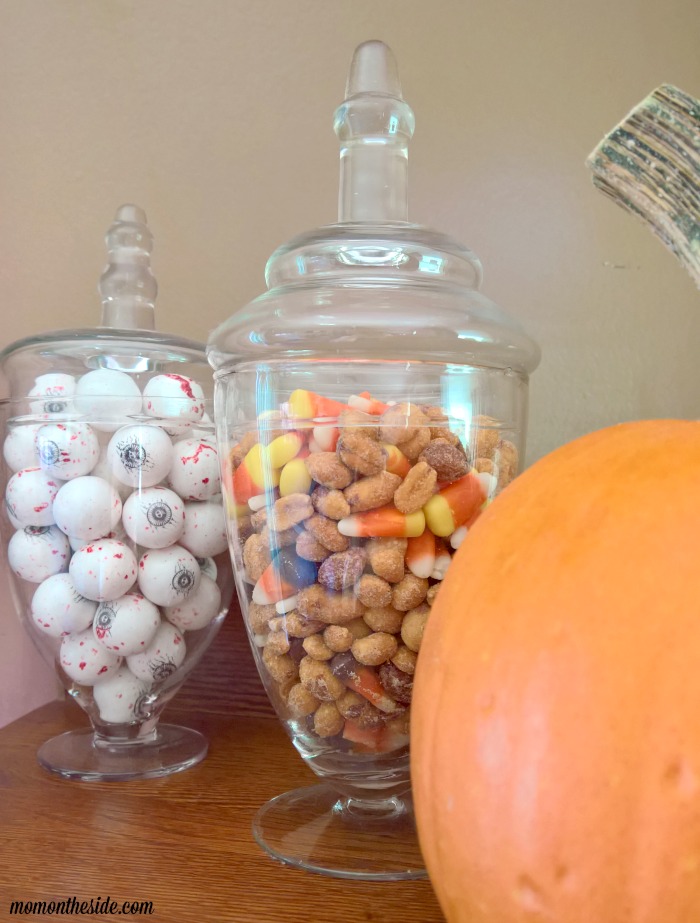 #3 Spook out the Porch
You can easily spook out your porch using a Halloween door cover, the best Halloween Gnomes I've ever seen, and a giant spider web paired with a huge spider. That should get some screams from those trick-or-treaters!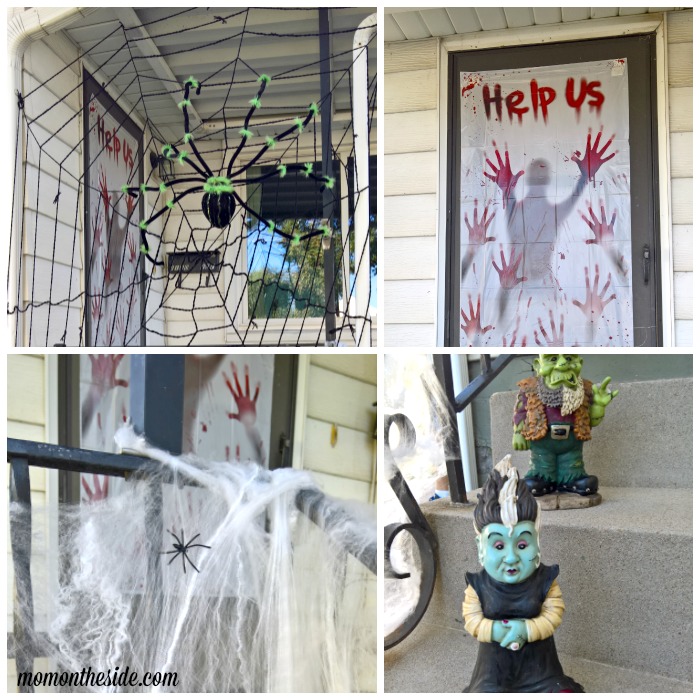 Googly Eyed Pumpkins are super easy to make and add a creepy fun touch to the Halloween decorations! All you need is a set of Decorative Pumpkins you can paint, Black Rustoleum, Googly Eyes, and Super Glue. Start by painting the pumpkins with Black Rustoleum.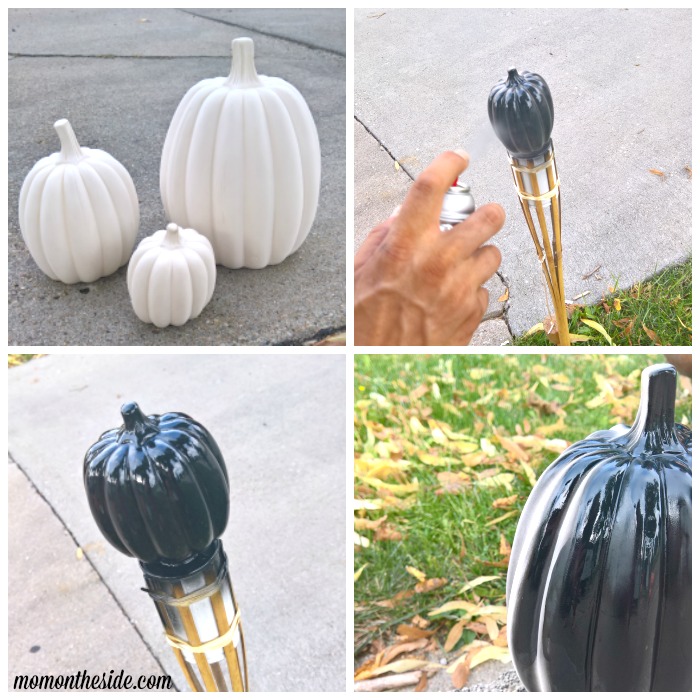 Once they are dry, you can attach the googly eyes with super glue. Spread them all over or put a pattern to them if you want. 
I placed mine in a corner of the kitchen cupboard, with spider webs draped behind them. They are my favorite Halloween decoration this year and I'll be able to display them year after year.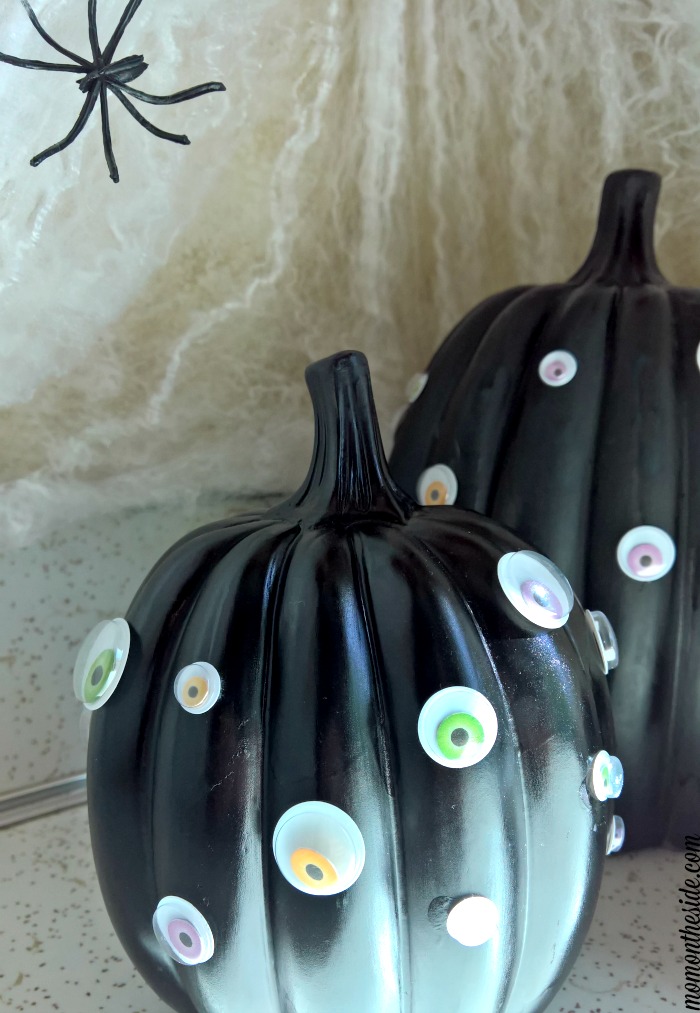 Check out OrientalTrading.com for all kinds of things to help you find simple ways to decorate for Halloween!