Back to school season is in full swing and I'm here for you with these August Me Time Ideas. Sneak them in among the shopping for supplies, planning lunches, and getting the morning routine back in order.
As a mom it can feel like we are being pulled a million different directions in just a few weeks time. Steering the ship calmly and sanely often requires a recharge. Here are your August Me Time Ideas to help you step away from the chaos, if only for 15 minutes.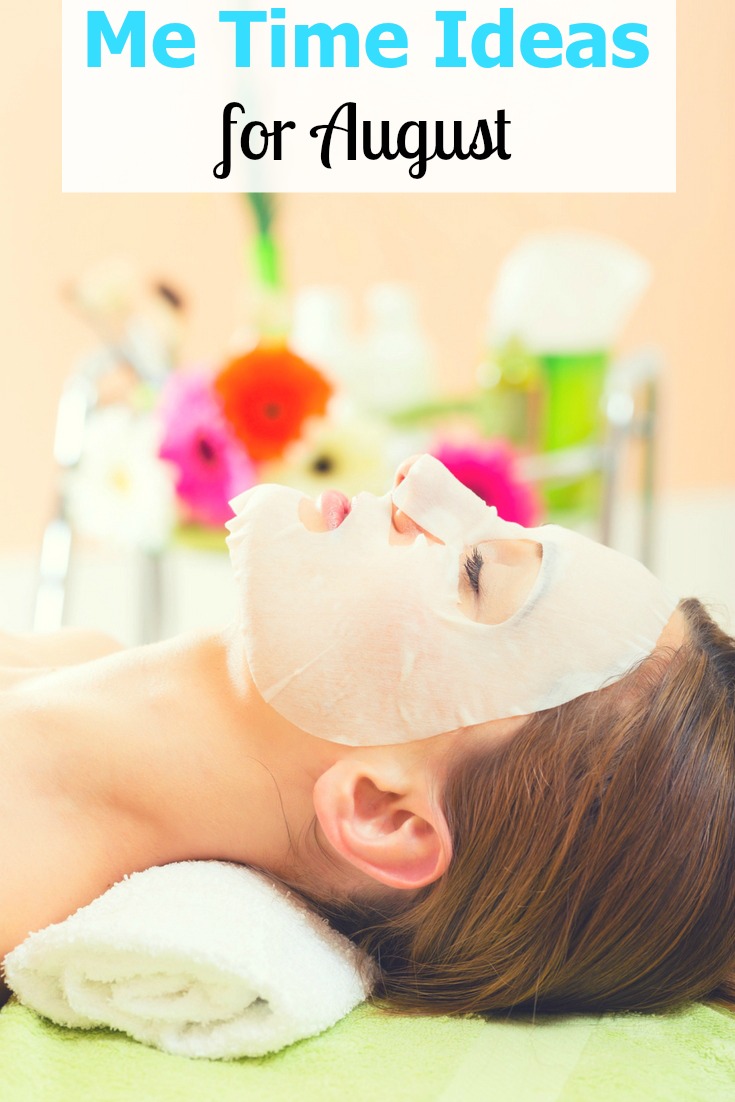 August Me Time Ideas
Get an end-of-summer manicure and pedicure
Sip on a Long Island Iced Tea while watching the sunset.
Make Boozy Watermelon Pops to celebrate National Watermelon Day!
Clean out your fall wardrobe.
Sneak in a few chapters from a book.
Call your sister or have lunch together for National Sisters Day!
Browse the paint aisle at the local hardware store and dream about new colors for your walls.
Go back to school shopping by yourself, and get new supplies for your desk.
Make a list of fun fall activities to do with the family.
Take a nap for National Lazy Day!
Binge watch something on Netflix!
Head to the lake or beach and sit by the water.
 Pick one of these summer date ideas and plan one with your spouse.
Create a new playlist for the carpool lane.
Do something relaxing for National Relaxation Day!
Plan out your fall calendar with back to school events.
Head to the local thrift store for National Thrift Shop Day!
Call a friend and go shopping.
Clean out your makeup bag or drawer.
Pick up your favorite drink and sip it in silence.
Treat yourself at the salon for Brazilian Blowout Day!
Make a list of me time ideas you enjoy and toss them in a jar to draw out when you have time to yourself.
Find a new hobby and make time for it.
Take a bubble bath, maybe with a glass of wine.
Take a hike and pack a lunch to enjoy midway.
Create a Vision Board.
Go shopping for new fall make-up, and use these tips for saving money on makeup to help you out!
Visit a local shelter and show the animals some love.
Wake up early and start your day with an inspirational podcast.
Make any doctor's appointments for yourself to keep up on your self care.
Fill out your planner for September.
How will you be spending your August Me Time?