I'm on a cherry kick right now with my drinks. I've been picking up Cheerwine at the grocery store to enjoy on the way home.
I'm in love with Olive Garden's limited time Black Cherry Moscato Cocktail right now. Add to that list this Cherry Citrus Sangria and I may just turn into a cherry this Thirsty Thursday. At least red looks good on me, haha!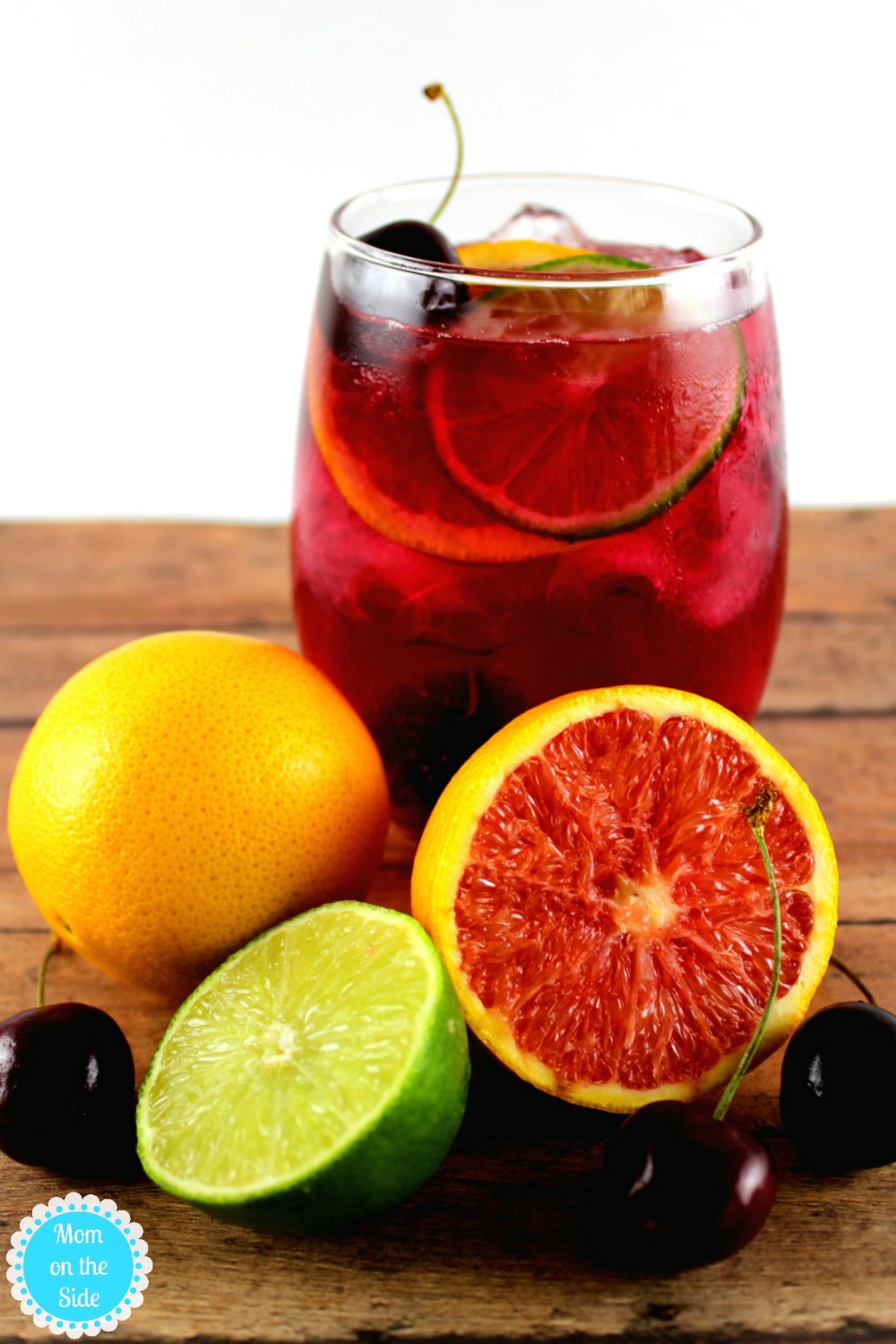 Cherry Citrus Sangria
Ingredients for Cherry Citrus Sangria
4 Oranges
3 Limes
8 ounces Bing Cherries
1 Bottle Red Wine
1 cup Cherry or Citrus Flavored Vodka
2 cups Lemon Lime Soda
2 cups Tropical Fruit Punch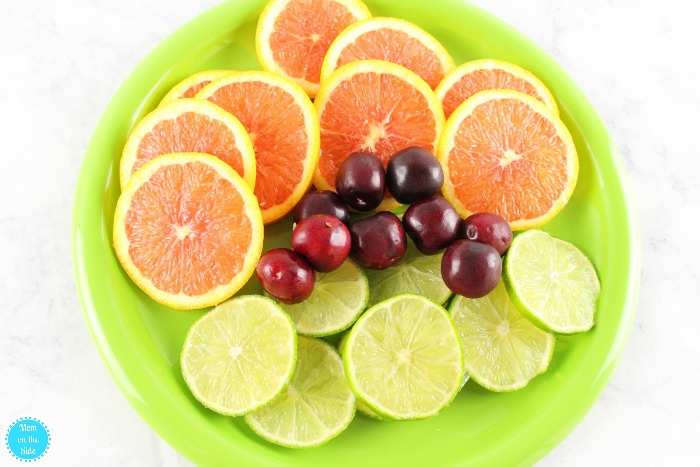 How to Make Cherry Citrus Sangria
First, wash limes and oranges, and cut into thick slices. Next, cut cherries in half and remove pits.
Now for the fun part! Grab the bottle of wine and pour it into a pitcher. Tag a sip to test it first, because quality control. Then pour in the flavored vodka.
Once the liquor is in the pitcher, it's time to add the fruit. Allow the fruit to soak for at least an hour, so it gets all the flavors of the wine and vodka.
After the fruit has soaked, add lemon lime soda and tropical fruit punch just before serving. You will get four cups out of the recipe so double or triple if it you need sangria for a party!
If you are looking for another delicious sangria, try Strawberry Kiwi Sangria for a delicious summer cocktail!
Pin this Cherry Citrus Sangria for later!