Happy Thirsty Thursday! How has the week been treating you so far?
The twins have been a handful this week, we're celebrating our 14th anniversary, and the weather has been pretty decent. All in all, it's been a good week and this Long Island Iced Tea recipe is a great way to finish it off!
(This post may contain affiliate links.)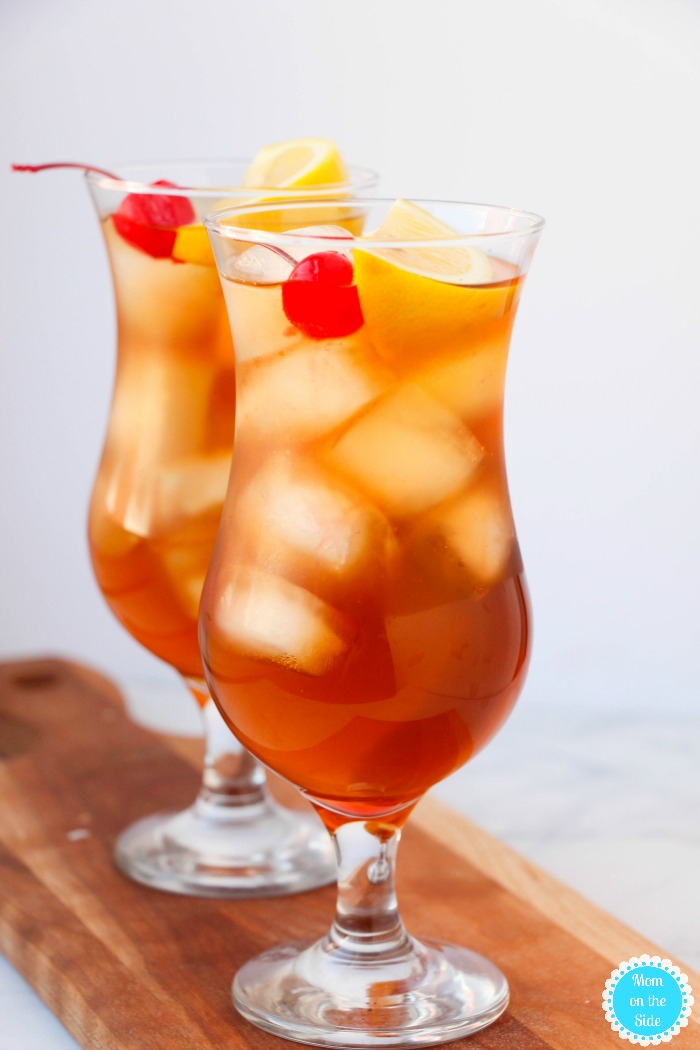 Long Island Iced Tea
Named for its color, a Long Island Iced Tea is a refreshing spring cocktail for adults. My husband often orders them when we go out for dinner, which surprises me since he doesn't drink tea. I, on the other hand, love a tall glass of tea, and sometimes I like it without any tea.
Long Island Iced Tea Ingredients
1-ounce vodka
1-ounce gin
1-ounce white rum
1/2 ounce Triple Sec
1/4 tablespoons limeade
1/2 cup cola, approximately
2 lemon wedges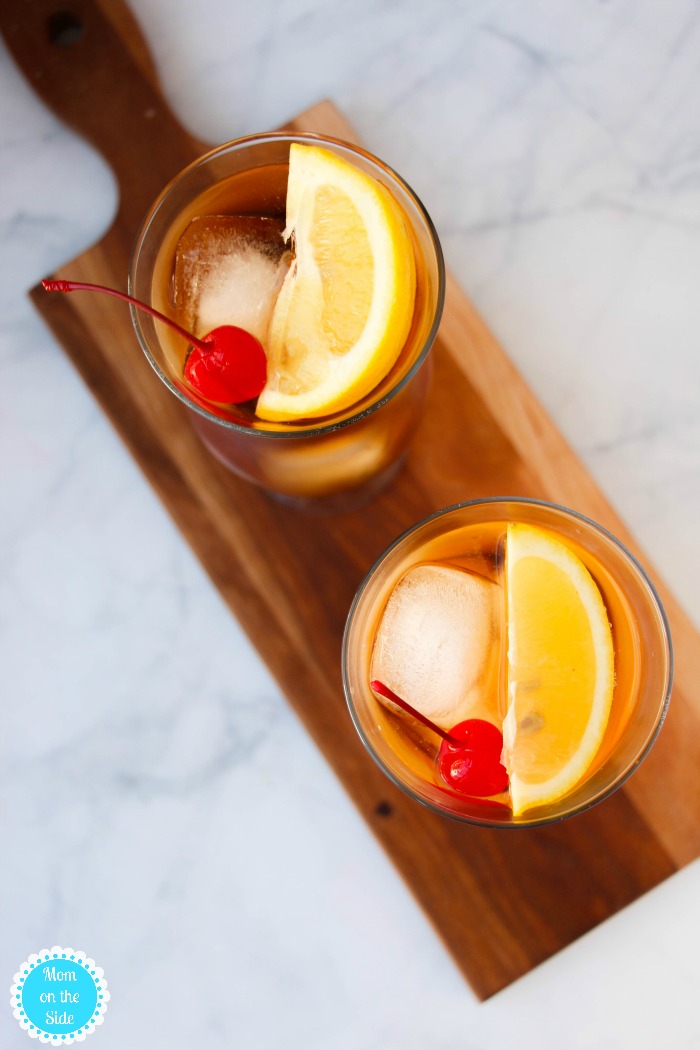 How to Make a Long Island Iced Tea
First, pour vodka, gin, white rum, triple sec and limeade into a cocktail shaker filled with ice. Next, shake that groove thing and do it vigorously so all those liquids mix up well.
Once mixed, pour into two Hurricane Glasses filled with ice. Finally, add dark cola until the drink takes on an "iced tea color" and garnish with lemons, cherries, and cute straws if you have some handy.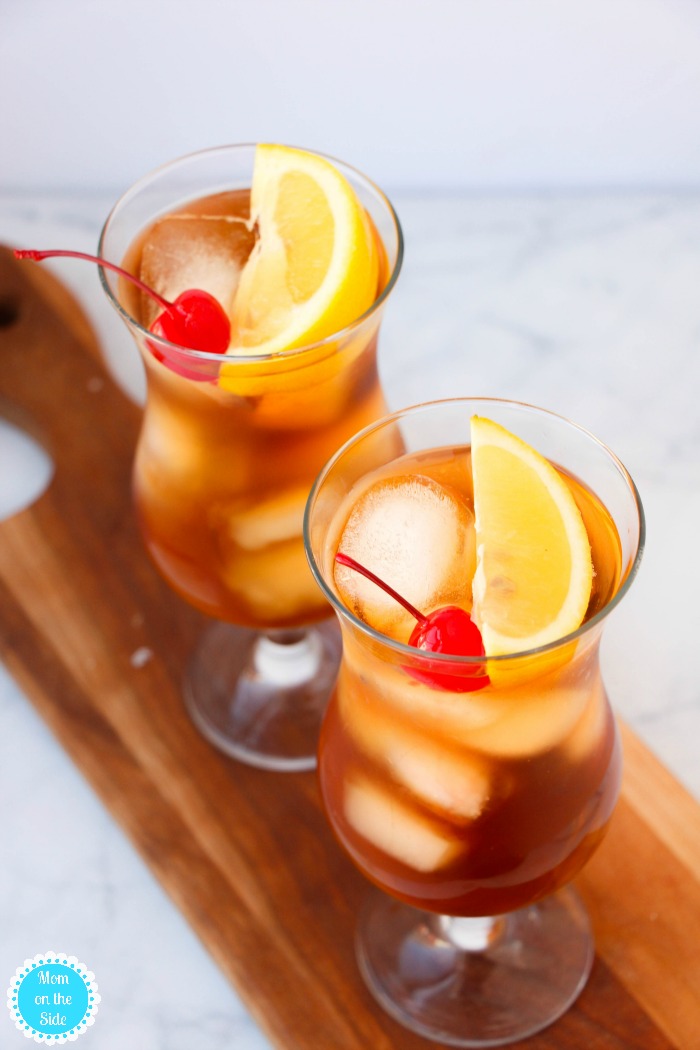 If you'd rather go for a non-alcoholic Arnold Palmer, mix the following together and grab a glass!
1/2 cup Lemonade
1/2 cup Homemade or Store-bought Iced Tea (If using homemade iced tea, sweeten to taste with honey.)
1/2 teaspoon mint extract, optional
Pin this Long Island Iced Tea recipe for later!