We're going to pretend it's Thirsty Thursday instead of Friday because this Cherry Bomb Cocktail is everything!. Actually, I like Friday so we're not going to do that either.
Obviously, time got away from me yesterday but I didn't want to skip a delicious cocktail altogether. So, Cherry Bomb Cocktail for the win this Thirsty Thursday Friday! That sounds perfect all around.
Cherry Bomb Cocktail
Cherry Bomb Cocktail Ingredients
5-6 ice cubes
1 cup ginger ale
1/2 cup cherry vodka
4 Tablespoons of grenadine
Blue sanding sugar, to garnish
Maraschino cherries, to garnish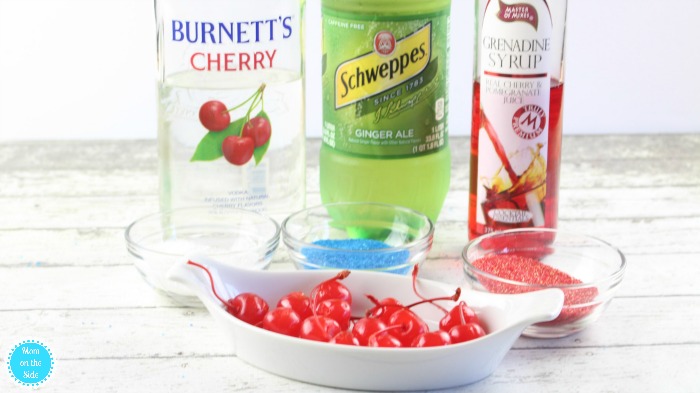 How to Make Cherry Bomb Cocktails
First, pour blue sanding sugar onto a plate. Wet the rims of your serving glasses with water (or you could use a lime wedge) and dip each rim into the sanding sugar.
Coat evenly and chill glasses for 15 minutes. You could easily change up the color of this sanding sugar to theme with a party as well. Red and Black for Valentine's Day maybe…
Next, place 5-6 ice cubes in a cocktail shaker. Add ginger ale, cherry vodka, and grenadine. Place the lid tightly on the cocktail shaker and SHAKE, SHAKE, SHAKE!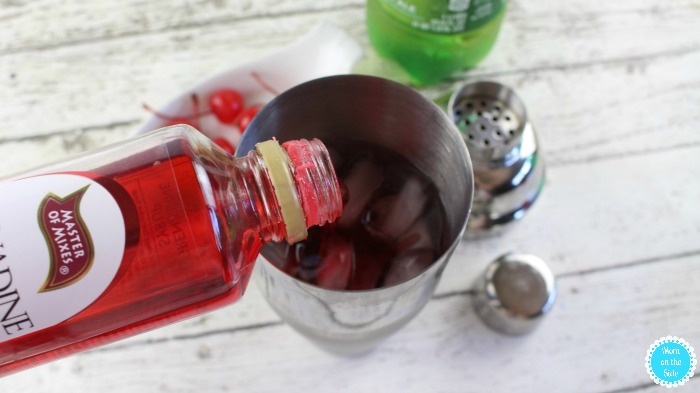 Now, pour the cherry bomb mixture into the 2 chilled glasses, filled with ice. Garnish with a few maraschino cherries and enjoy!
This Cherry Bomb Cocktail is also a great recipe for 4th of July Parties! Swap the vodka for a lemon-lime soda and you've also got yourself a kid-friendly drink.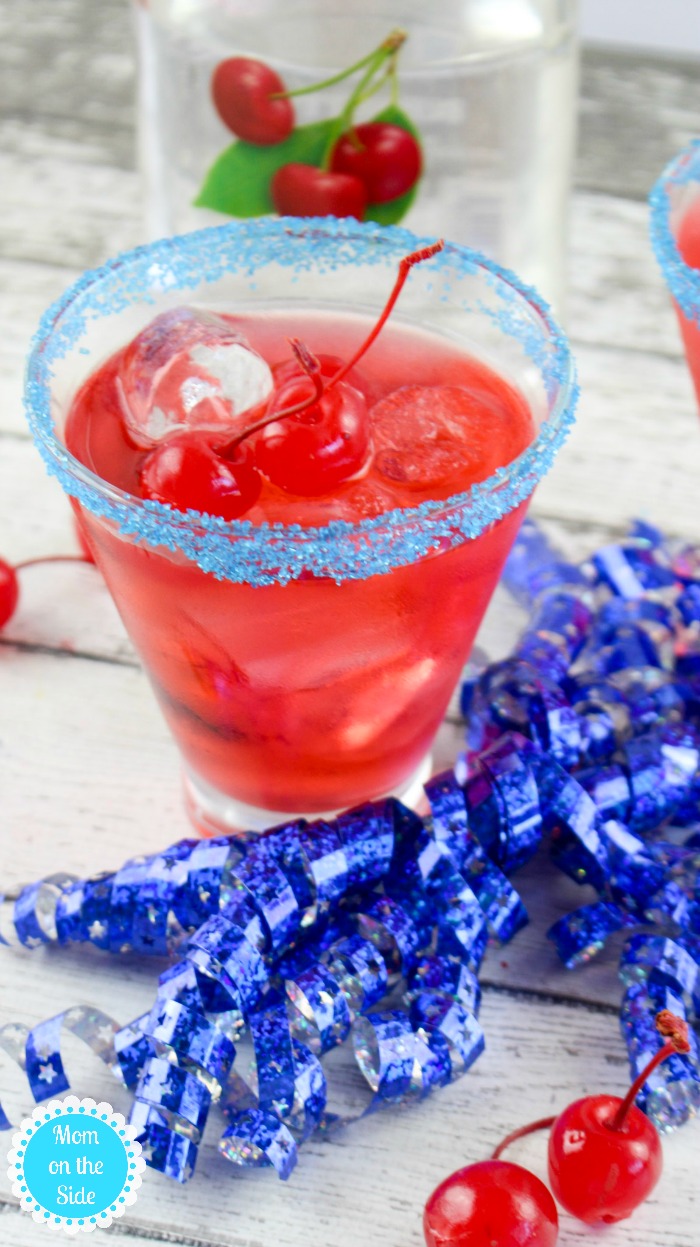 Pin this Cherry Bomb Cocktail