Looking for a quick and fun workout to do at home? When you need to get the heart pumping do the Your Name Workout!
Each letter of the alphabet is a different workout. Simply do the workouts associated with the letters of your name.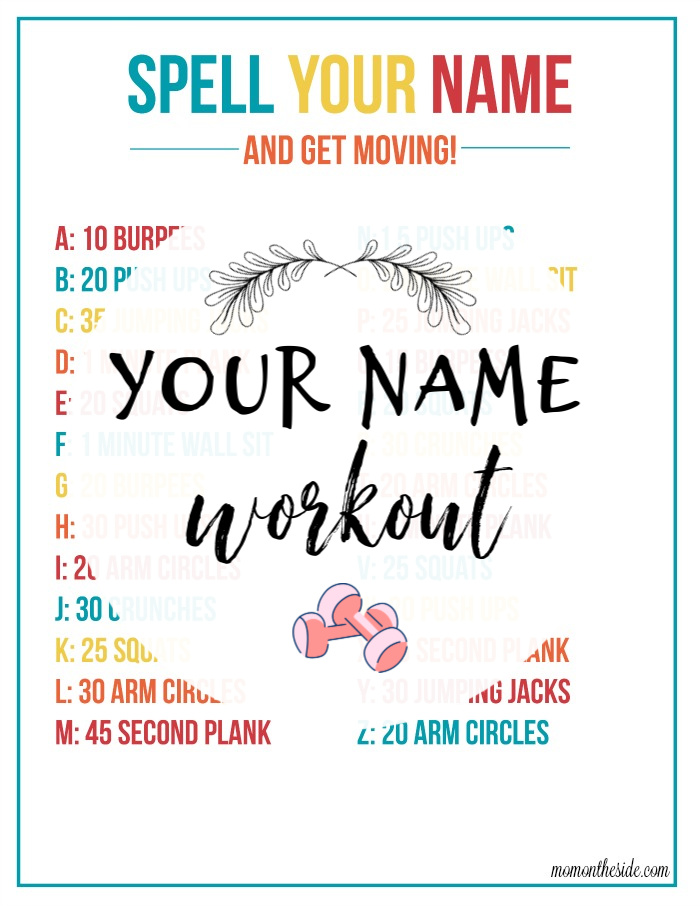 You'll break a sweat with burpees, planks, squats, push ups, and more. Workouts even the kids can do along with you!
Some ideas for the your name workout are:
*First, Middle, and Last Name
*Spouse's Name
*Children's Name(s)
*Siblings Names
*Parents Names
*Friends Names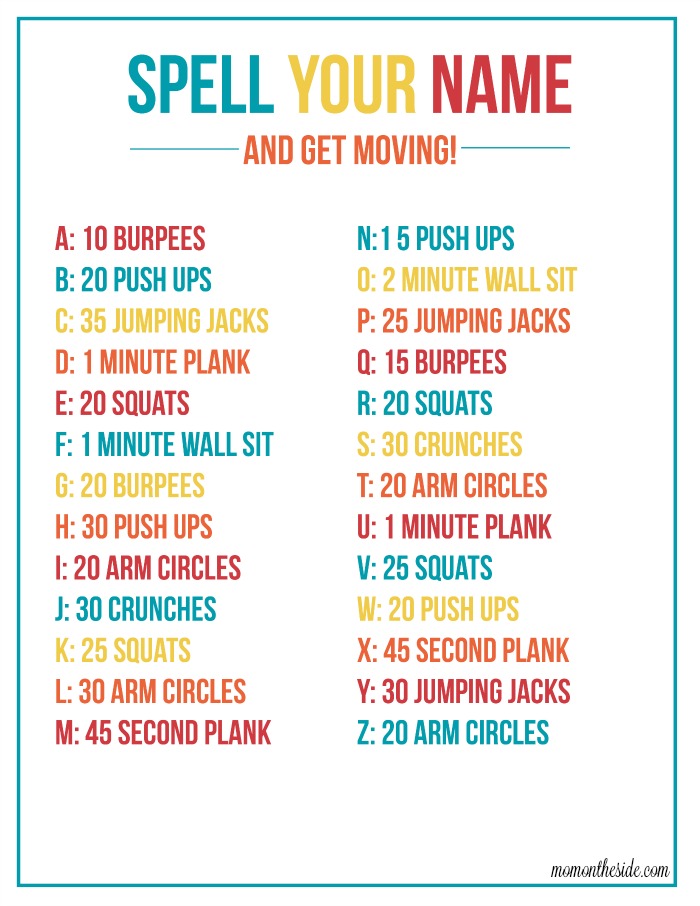 Another way to mix things are to spell out different words or motivating phrases! Of course I have some ideas for that too.
*YOU CAN DO THIS
*MOVE YO BODY MONDAY
*FITNESS FRIDAY
*BREAK A SWEAT
*BUCK FURPEES
*SQUAT TIL YOU DROP
Print of Your Name Workout and sneak in some me time that doubles as self care as well!
Your Name Workout –> PRINT HERE
While you are working out, don't forget to hydrate. Grab a printable water intake sheet and tips on encouraging yourself to drink more water!