This shop has been compensated by Collective Bias, Inc. and its advertiser. All opinions are mine alone. #NatureMadeGummies #CollectiveBias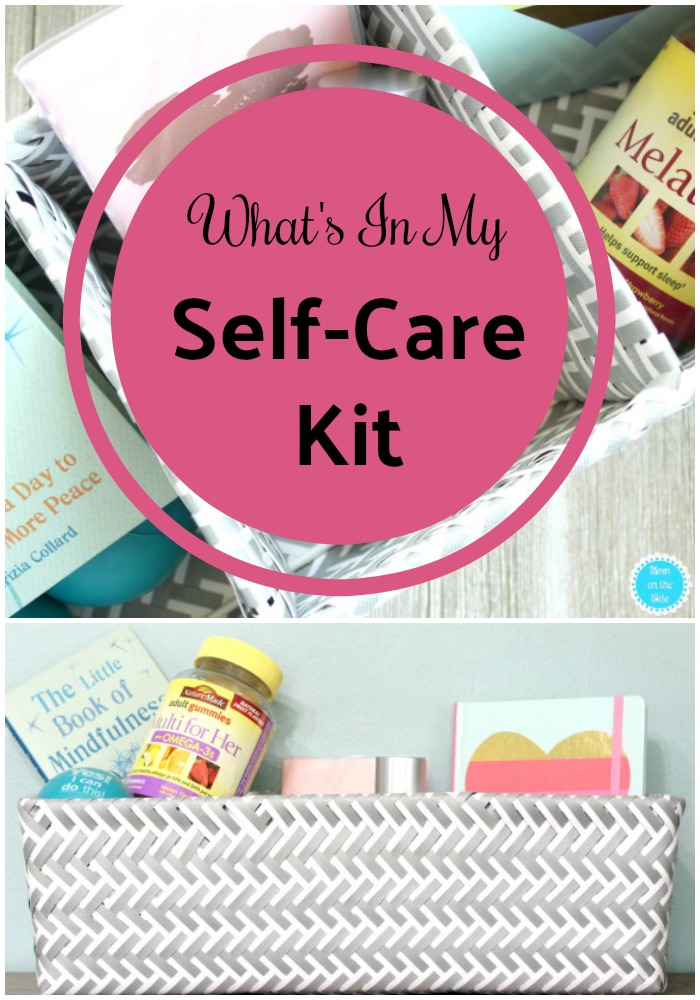 You know I'm a big supporter of Me Time for moms, with monthly lists of ways to sneak it in. Fun ways to treat yourself from reading to bubble baths to window shopping.
Me Time is important when it comes to taking care of you, but self-care goes beyond delicious glasses of wine and solo shopping trips. Taking care of our bodies is a big part of self-care and today I'm showing you what's in my self-care kit that helps me do just that.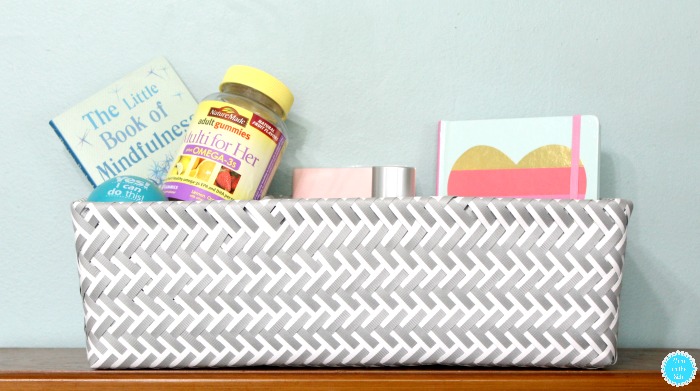 What's In My Self-Care Kit
Having a self-care kit ready helps make it a priority. Having kids, it's easy to put ourselves on the back burner even when it comes to simple things like taking a daily vitamin.
I'm the worst at remembering to take my vitamins so Nature Made® Multi for Her plus mega-3S Adult Gummies, a gummy you can trust, were the first thing I put in my self-care kit.
If you have trouble remembering your vitamin like me, toss Nature Made® in your self-care kit for a convenient way women can receive the daily nutritional support of a multivitamin. Plus, you're also getting 60 mg of heart-healthy EPA and DHA omega-3s from fish oil, per serving.†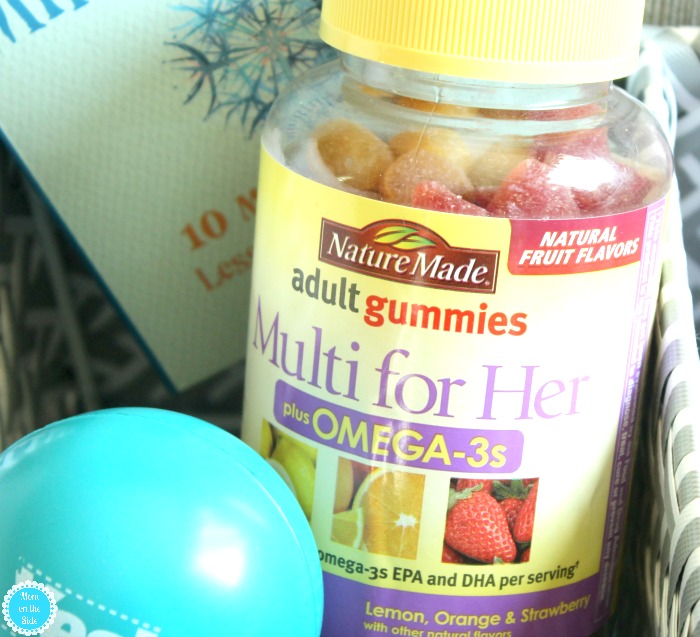 A pocket calendar and journal are two more things in my self-care kit. The calendar for recording monthly cycles, migraine occurrences, and any other health issues that may arise.
The journal for scrawling thoughts onto paper to release some stress and clear the mind. I love writing so a journal comes in handy a lot. Does writing help you too?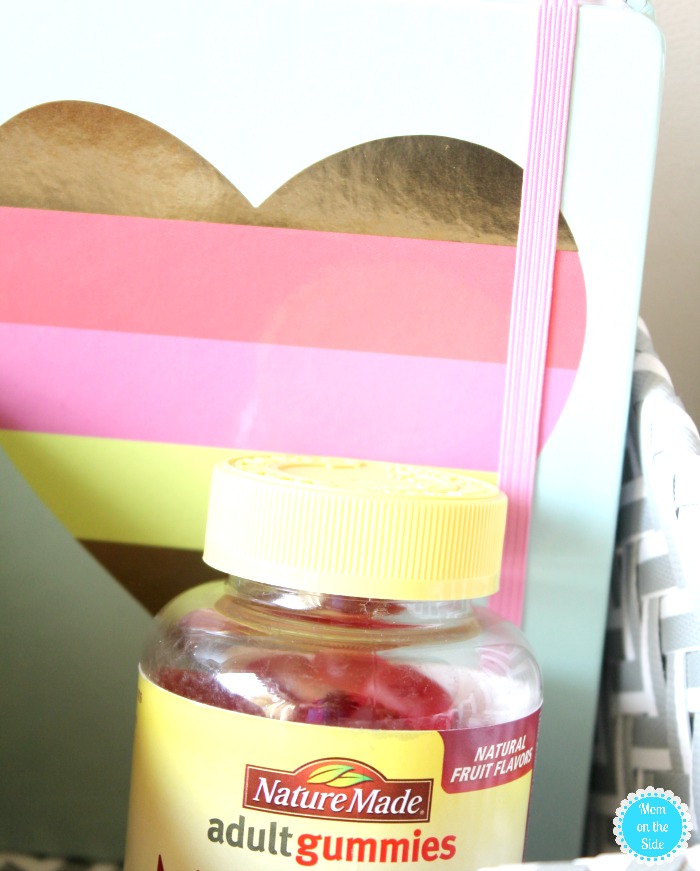 Speaking of releasing stress, another one of my self-care kit musts are stress balls. Some with motivational sayings are great for a little pick-me up.
Filled with 10-minute daily stress relief ideas, the Little Book of Mindfulness is also a must. This book is awesome and it's the perfect size to toss in your kit or purse.
A new addition to my self-care kit is Nature Made® Melatonin Adult Gummies that I found at Walmart when I was picking up more Multi for Her plus Omega-3s Adult Gummies. You see, for the past 4 years, I've worked late nights because the twins were home with me all day.
Now that they are in school, I need help resetting my sleep/wake cycle. My night time ritual since September 1st has been chewing great tasting Melatonin Adult Gummies, spritzing mulled cider scented spray in the bedroom (another self-care kit essential for me), and brain dumping in my journal. It's been heavenly and an easy way to help support sleep.†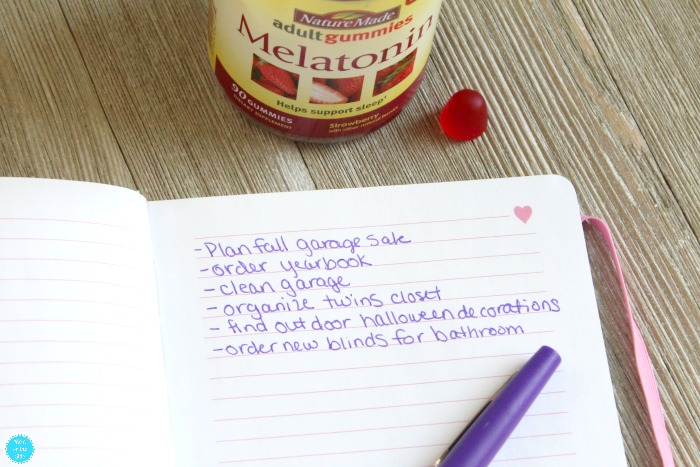 Finishing off the contents of my self-care kit is a great nail polish. I love having a fresh coat of polish on my fingers, even if washing dishes means I'm reapplying often.
Changing out colors with the season makes me smile. Sometimes it's the small things, like polish or a great smelling fall scent filling the air.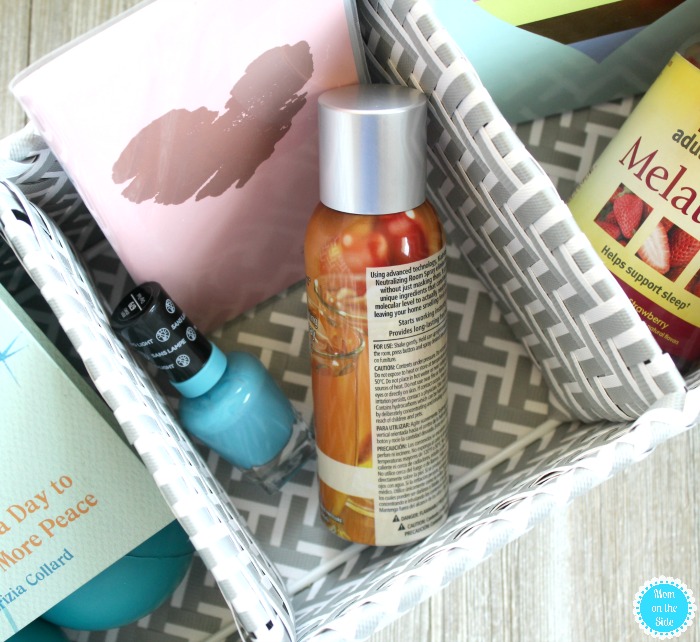 I can't be the only mom out there that needs a reminder to put her health on the front burner. Having a self-care kit is helping me focus on that.
I'm sure I'll add to it as time goes on, and switch out the polish for fall soon. One thing will stay that same, Nature Made® Multi for Her plus mega-3S Adult Gummies will always be there and formulated to provide key nutrients to help support women's health.†
With four busy kids to keep up with, the B vitamins that support cellular energy production† will be much needed!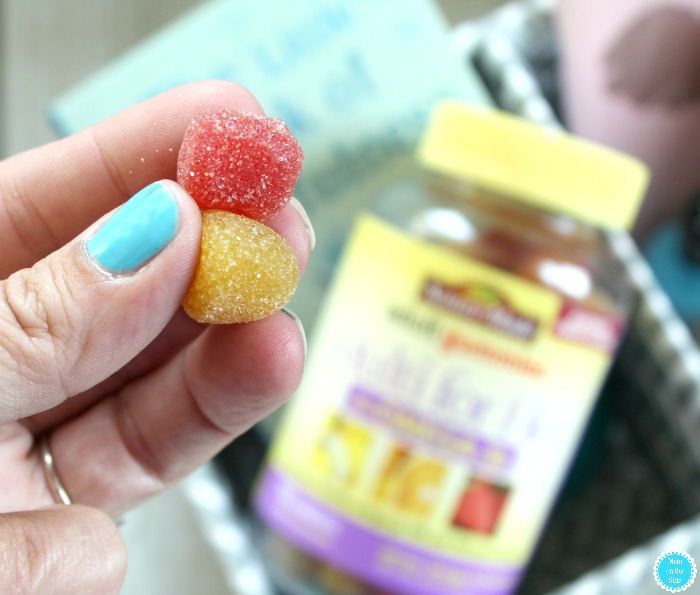 You can find Nature Made® Multi for Her plus Omega-3s Adult Gummies and Nature Made® Melatonin Adult Gummies at Walmart for your self-care kit. What else will you be putting in it?
† These statements have not been evaluated by the Food and Drug Administration. These products are not intended to diagnose, treat, cure or prevent any disease.