This Tropical Sangria with White Wine may become a summer favorite! I love sangria if you couldn't tell by my Cherry Citrus Sangria and Strawberry Kiwi Sangria and Peach Raspberry Sangria Popsicles.
Fruit and wine getting happy together make for a delicious drink and this one will have you twirling your tiny umbrella.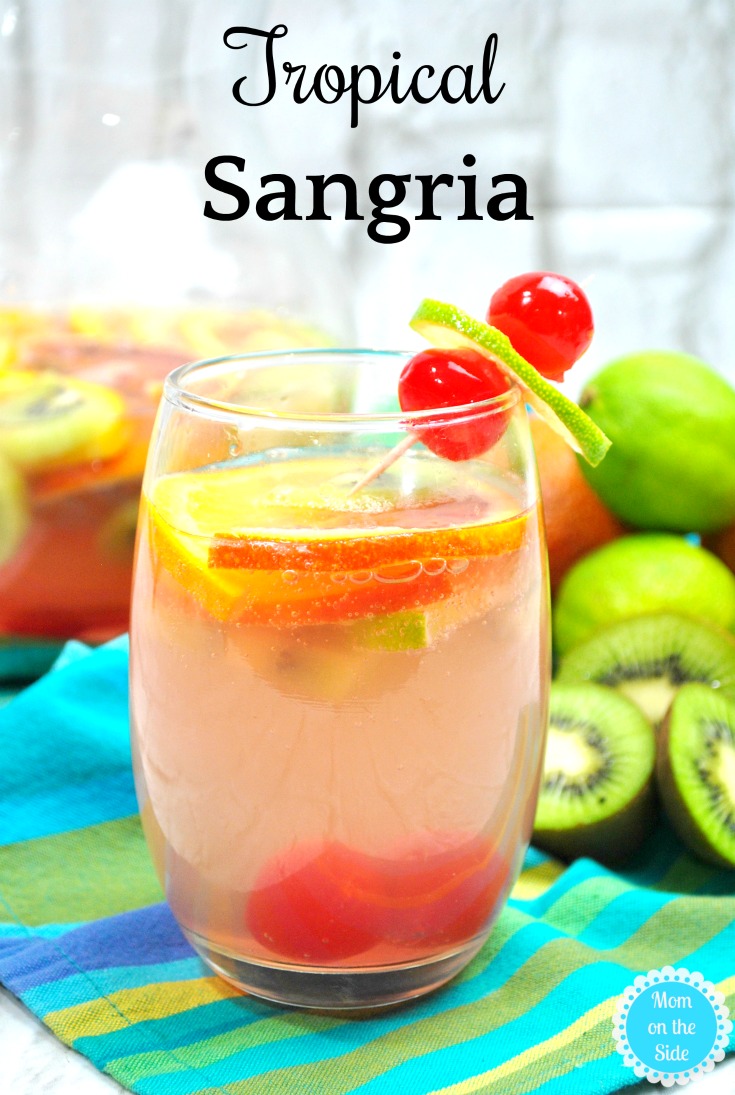 Tropical Sangria with White Wine
Ingredients
1 Bottle of Sweet White Wine
1/2 Cup Pineapple Rum
1/4 Cup Pineapple Juice
1 Cup Ocean Spray Tropical Cocktail Mixers ( you can grab (affiliate link) Ocean Spray Cocktail Mixers on Amazon if you can't find them near you)
1/4 Cup Orange Juice
Fresh Sliced Oranges, Blood Oranges, Cherries, Lemons, Limes, and Kiwis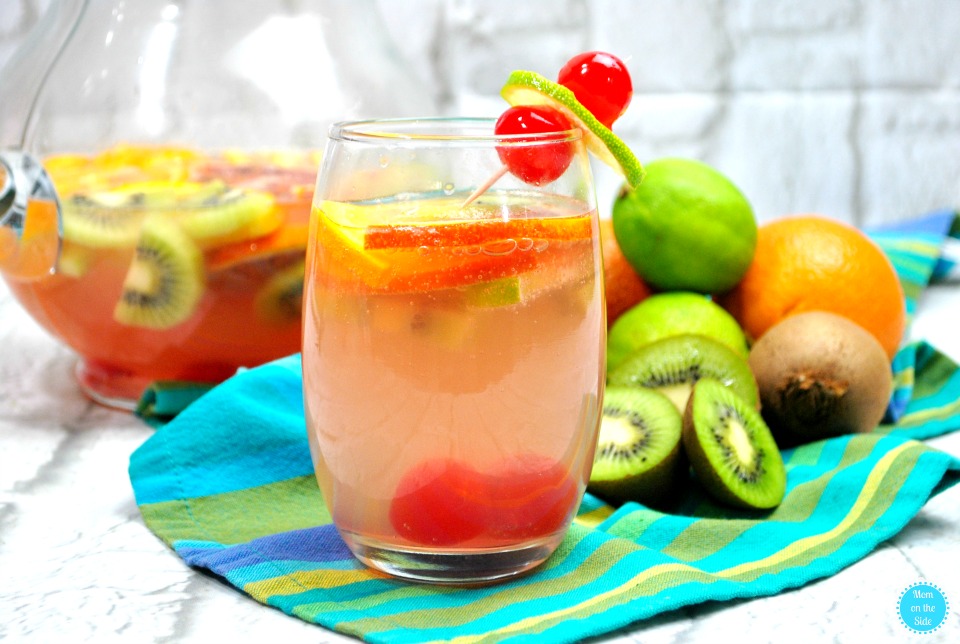 How to Make Tropical Sangria
with White Wine
After you've sliced all the fresh fruits, add them to a large pitcher. Then, pour in all the liquids and chill the sangria until you are ready to serve. The longer it sets the more the flavors blend together so giving it a few hours is best.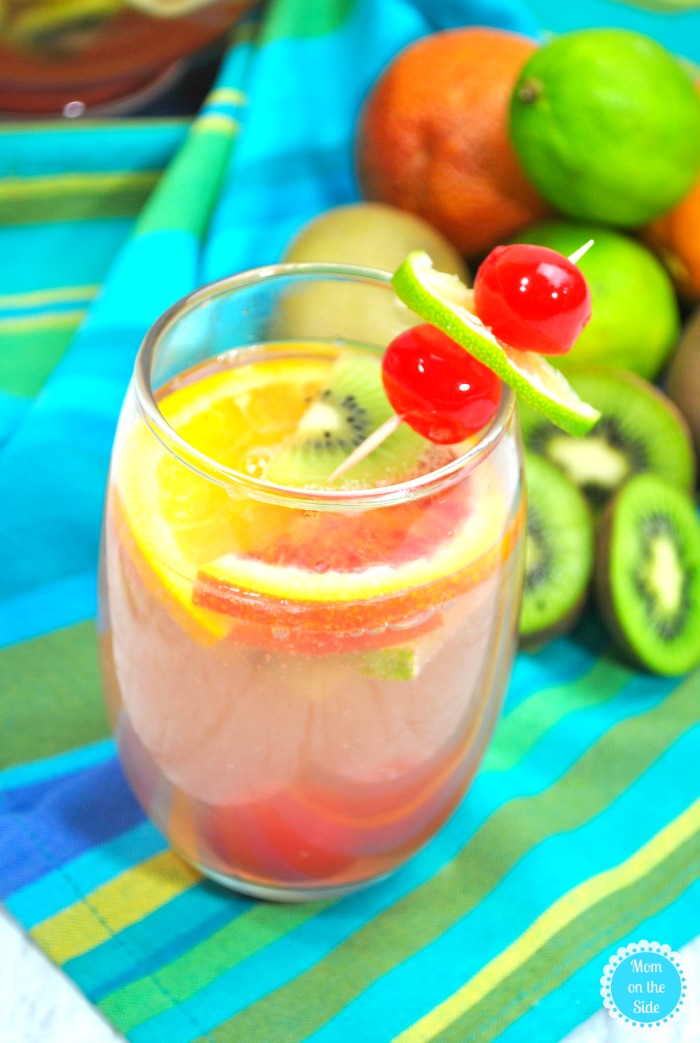 Save this Tropical Sangria Recipe for later!