A great Sangria can make everything right in the world. There are lots of ways to make Sangria and this Strawberry Kiwi Sangria is a must try. A fruity and flavorful white wine Sangria that's perfect for summer time.
Strawberry Kiwi Sangria
Strawberry Kiwi Sangria Ingredients
16 oz Strawberries
6 Kiwis
1 Bottle White Wine
1 Cup Flavored Vodka
2 Cups Lemon Lime Soda
2 Cups Tropical Fruit Punch

How to Make
Strawberry Kiwi Sangria
First, cut skin off the kiwi fruit and wash strawberries. Then, cut fruit into thick slices. Next, pour bottle of white wine and one cup of flavored vodka into a pitcher.
Add the fruit to it and allow it to soak for at least one hour. When it's done soaking, pour in two cups of lemon lime soda and two cups of tropical fruit punch. Before serving, add four cups of ice to the pitcher to keep this white wine Sangria cold!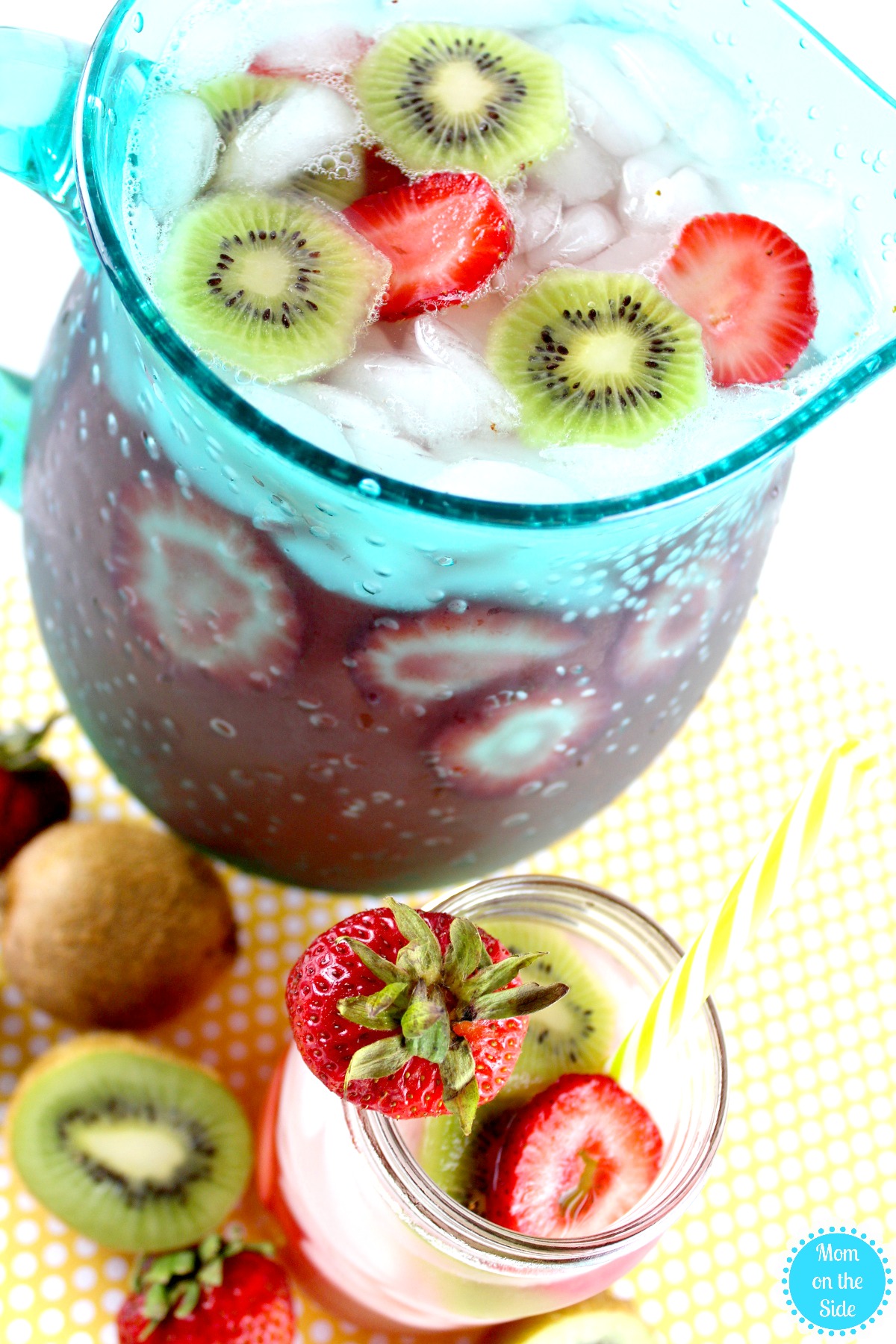 If you loved this recipe, check out these Peach Raspberry Sangria Popsicles!
Pin this easy Sangria recipe to make later!