My Summer Self-Care Ideas for Women On-The-Go is sponsored by Mondelēz International.
I'm counting down the days until summer, are you?! Sleeping in, long days by the swimming pool, and not a care in the world.
Oh wait, that's what my kids have to look forward to, not me. Me? I still have to work, run kids around everywhere, and pretty much go about life as normal with the addition of a higher electricity bill.
Don't get me wrong, I do love summer and all the extra adventures it brings. But let's be honest…summer was WAY more fun when we were kids.
Now it can feel stressful at times when you are going every which way and just want a moment to enjoy some fun in the sun. That's where my favorite summer self-care ideas for women on-the-go come in!
My Favorite Summer Self-Care Ideas
for Women On-The-Go
I highly recommend jumping through the sprinkler with your kids and making a mess with s'mores over the fire pit. Summer memories are some of the best memories after all.
But when you start to feel yourself breaking under the pressure of your kid's summer bucket list, take some time for you with one of these self-care activities.
Summer Self-Care Activities
Every Busy Women Needs
Weekend Getaway for One, Please
Traveling alone is one of the best ways for me to recharge. Just me sleeping in the bed. Just me waking up without anyone calling "mom". Just me and whatever the heck I feel like doing.
For a quick weekend getaway, check into a local hotel, hit the road to a town nearby you've wanted to visit or look into arrangements near you. Don't forget to pick up your favorite snacks for your getaway at Hy-Vee!
Solo Snack Picnic
Pack a basket and take yourself on a snack picnic at a park or lake. Nowadays if I'm at the park there are two 6-year-olds running around that I'm keeping an eye on. A solo picnic means I can enjoy the scenery and all the Triscuit Wheatberry Clusters to myself!
You are probably wondering "What is a wheat berry?" and I've got the answer! Wheat berries are whole, unprocessed kernels of wheat that are roasted and clustered with real ingredients like cherries, almonds, cranberries, cashews, pumpkin seeds, and sweet corn.
Let me tell ya, this is going to be your go-to summer snack. NEW Triscuit Wheatberry Clusters come in three varieties and can be found in the cracker aisle at Hy-Vee.
Packaged in convenient, resealable pouches perfect for on-the-go snacking and solo picnics, the hardest part will be deciding on a favorite between Triscuit Wheatberry Cherries and Almonds, Cranberries and Cashews, and Pumpkin Seeds and Sweet Corn.
I haven't decided on a favorite yet but I'm in love with the crunchy chewy texture and explosion of flavor in each little cluster.
Stop and Smell the Flowers
Tulips make me smile. I only have one tulip plant in my yard but luckily I can enjoy more of them at the local gardens and around my neighborhood. Strolling through a garden and spending time smelling flowers calms my soul and it's something you should try if you haven't.
Individual Summer Bucket List
As moms we are masters at making summer bucket lists for our kids but when is the last time you made one for yourself? Sit down and write a list of things you want to do this summer, from the silly stuff to the grown-up stuff.
I'm excited to get started on my summer bucket list of things like water balloon fights with the kids, backyard movie nights, going to the zoo by myself (something I've never done!), and eating ice cream at every ice cream shop in town!
Act Like a Kid
Remember when we were talking about summer being a lot more fun when were kids? Why not act like a kid again for an afternoon. Kick off your shoes and run through the grass, roll down hills, play squirt guns, or whatever else you loved to do as a kid.
Sunset or Sunrise
Take in a sunset or sunrise, or both! Watch the colors of the sky change as the earth wakes up or goes to sleep. Be present in the moment and let your thoughts go. Find the constellations as the stars fill the sky or listen as the birds begin tweeting their morning songs.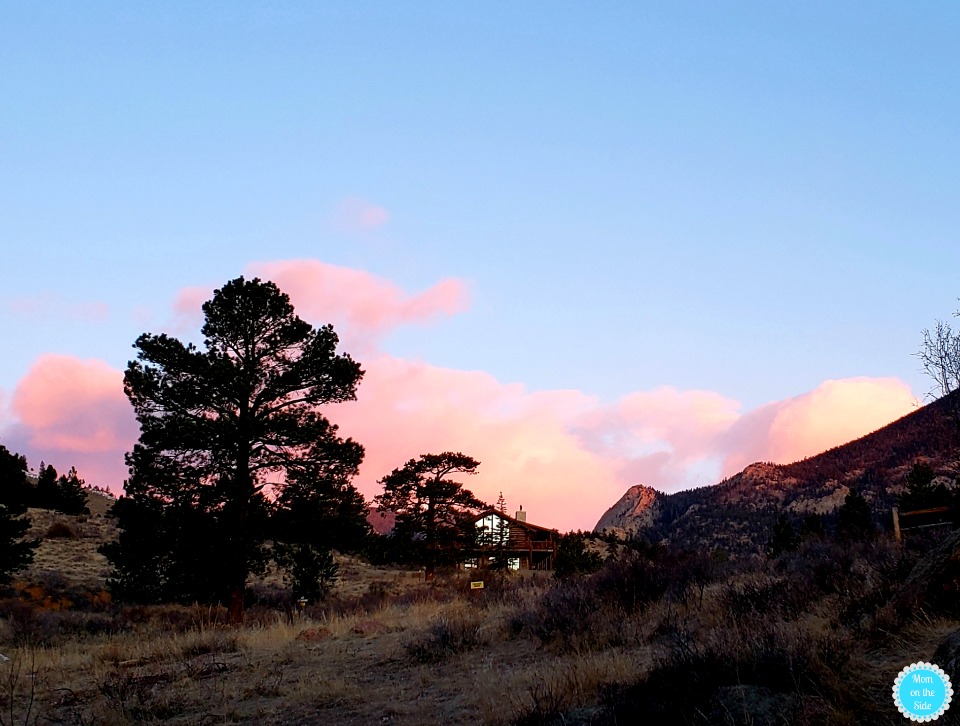 Hopefully, some of these self-care ideas for summer will help you out when they need them. If nothing else, keep a blanket and Triscuit Wheatberry Clusters in the car for spur of the moment me time!