Bikes and scooters are two things my twins love to ride when we play outside. They love going around the block, pointing out all the neighborhood dogs and whining about who is in the lead.
Because any trip around the block automatically becomes a race. Your kids too?
At the age of six, they can often get bored with just riding around the block or up and down the sidewalk. Especially on scooters.
These fun scooter games keep my twins entertained in the driveway and around the block. If you're looking for a way to make riding a scooter more fun for your kids, give one of these a try!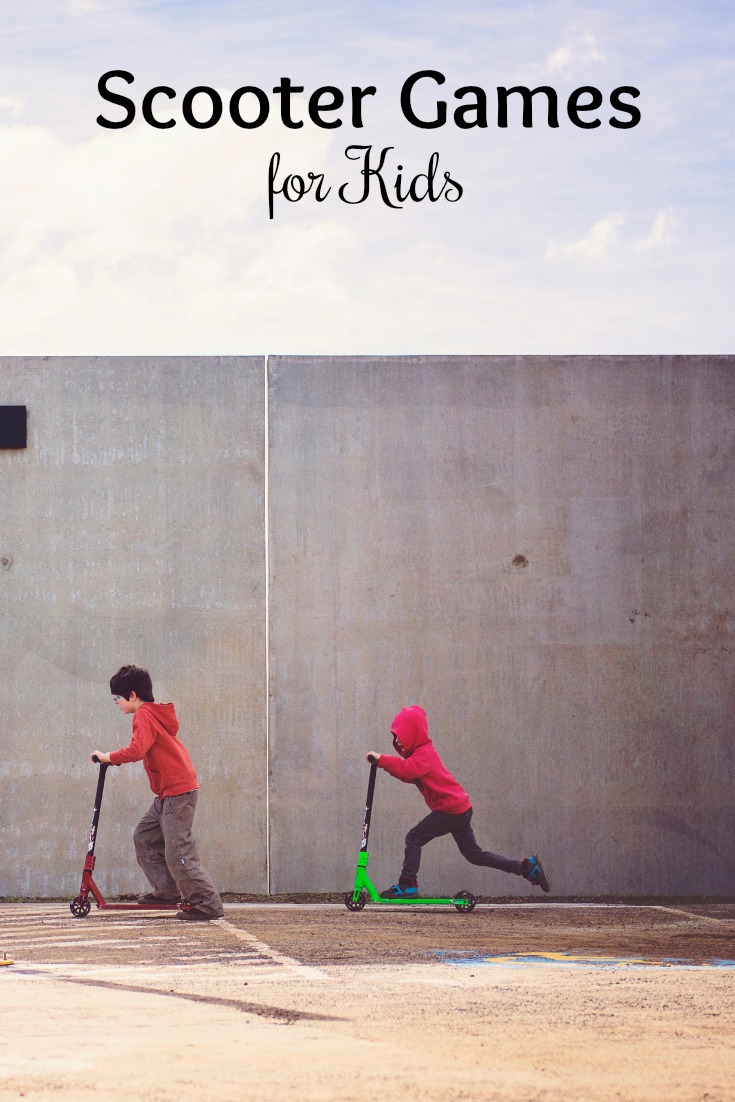 Fun Scooter Games for Kids
Scooter Races
Line up in the driveway or in the street with a parent and race to the finish line.
Obstacle Course
Set up cones, chairs, or other things in the driveway and let the kids race their scooters through the obstacle course. Check out Driveaway Obstacle Course for Scooters you can easily make!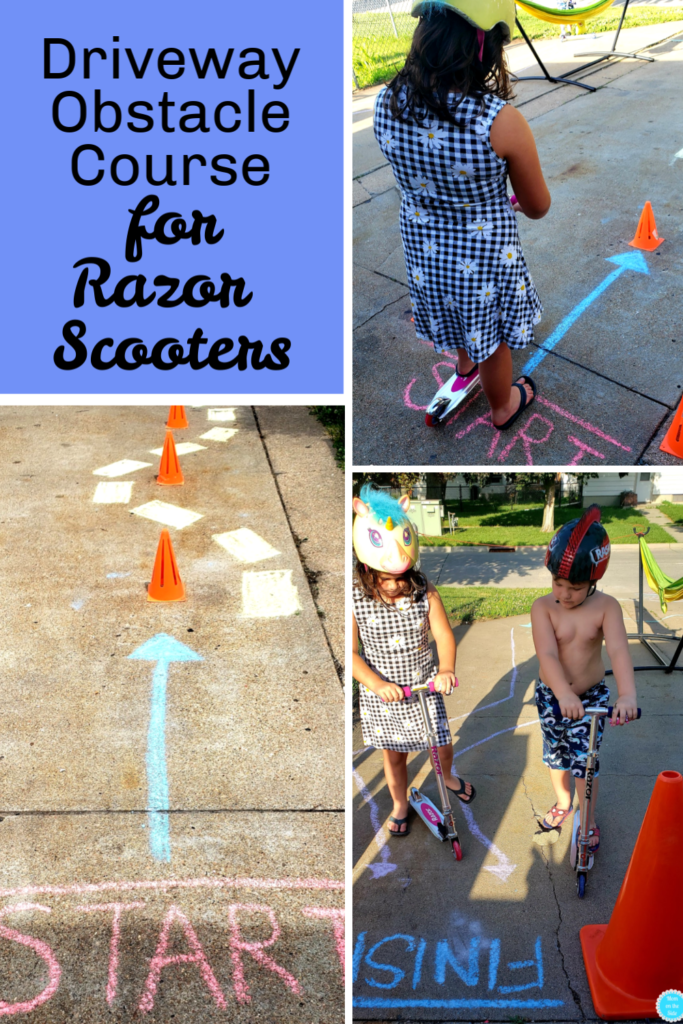 Tag Team Relays
Have the kids line up in different spots down the sidewalk. They can race to each other and high five to send off the next rider until the last person has gone.
Scooter Parade
Let the kids decorate their scooters with streamers, balloons, and bells for a parade around the neighborhood. We use to have 4th of July Parades and the kids always loved decorating their bikes and scooters to join in.