This shop has been compensated by Collective Bias, Inc. and its advertiser. All opinions are mine alone. #RelaxWithStressballs #CollectiveBias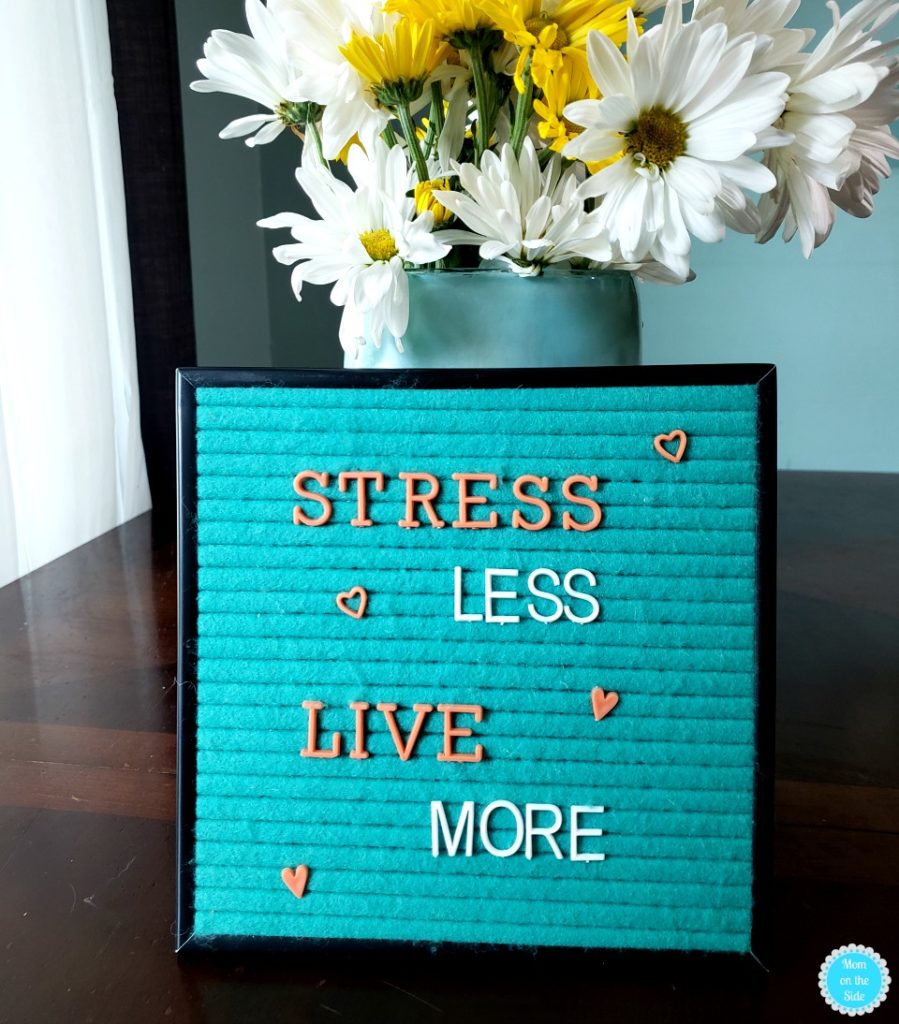 Looking for simple ways to de-stress day (and night!)?
I've got you!
Stress is defined as a state of mental or emotional strain or tension that results from adverse or very demanding circumstances. I don't know about you but lately, my plate is overflowing with said circumstances.
Interested in trying out Stressballs? Hover over the photo to click through and purchase at Walmart!
Some seasons are tougher than others when you're raising a family, working, taking care of a home, fulfilling goals and dreams, trying to enjoy life's little moments, and still find time to take care of yourself.
My current season feels a bit more stressful than previous ones. Raising four humans, one of who graduates high school next year, working outside of the home balanced with being a solo entrepreneur, a rising river that wants to turn my basement into an indoor pool, a torn up street due to a fallen sewer line, and the list goes on, but these simple ways to de-stress day and night are starting to help me stress less and live more!
Simple Ways to De-Stress
Don't Overschedule
One of the simplest ways to avoid stress is by not overscheduling yourself. Using a planner for everything going on in life helps keep you centered and helps manage life's daily stressors.
Sit down once a week and look over the calendar to help prepare for the next 7 days and make sure you haven't overbooked yourself. Doing this at the beginning of the week gives you time to rearrange, reschedule, or ask for help before stress hits.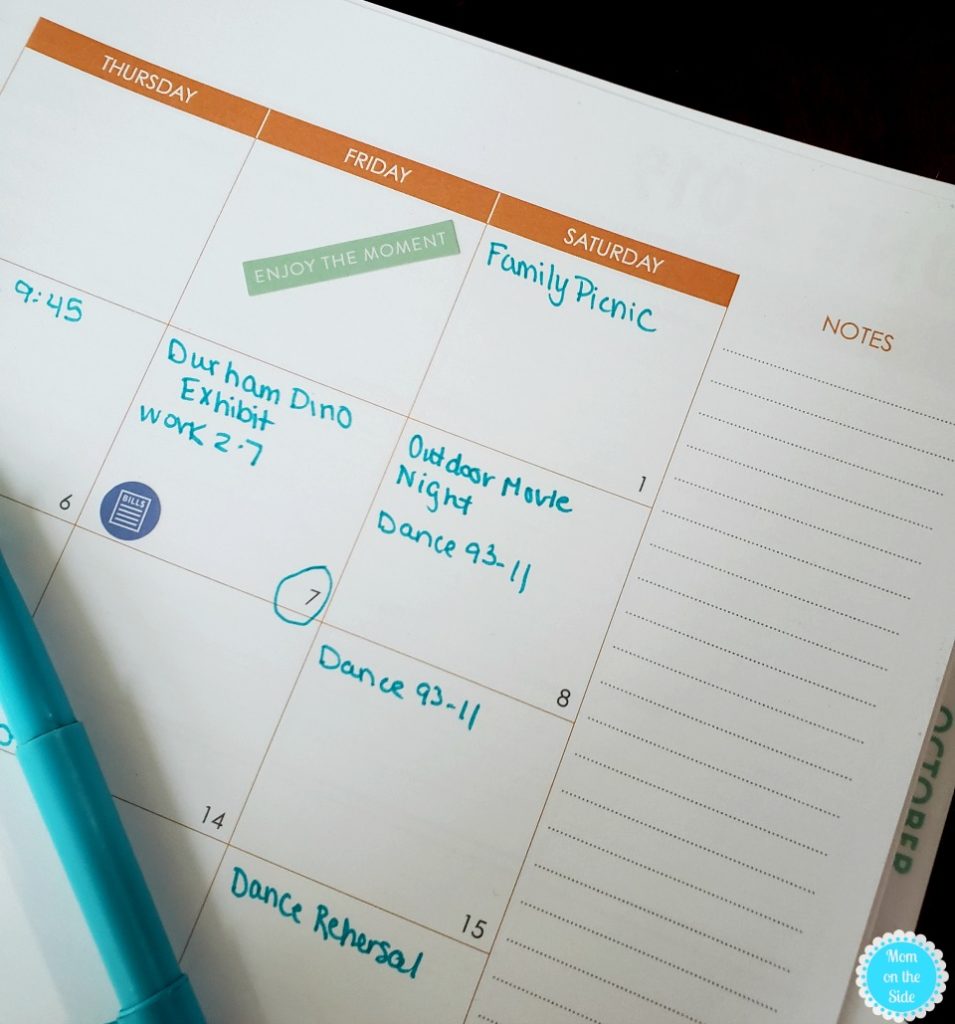 Get ReEnergized
Does stress make you feel tired too? When I find myself taking tension turnpike I like to pop on my de-stress playlist and pop in a Stressballs Day gummy! Both formulated without caffeine but only one has naturally energizing citrus flavor. Can you guess which one?!
I'm not ashamed to admit that finding Stressballs ON THE SHELF at Walmart had me all kinds of excited. A new gummy herbal supplement made with natural ingredients that you can walk into Walmart and purchase without a prescription to help you de-stress? Yes, please!
There's nothing wrong with needing some help to balance stress levels all day and all night. Especially when it is a drug-free, habit-free naturally flavored herbal blend of Ashwagandha, lemon balm, valerian root, lavender, ginseng, and melatonin.
I've been taking two each morning and I'm starting to feel calmer throughout the day. The day was a busy stressful day at the t-shirt shop and I took two and tackled the rest of the to-do list before my shift ended – it felt really good!
Take 10
When you feel the stress levels rising, Take 10. Walk around the block for 10 minutes and channel the stress into the pavement. Lock the door and take a 10 minute shower while singing at the top of your lungs. Whatever it is, Take 10 and do something you enjoy to help reduce stress.
Bedtime Brain Dump
I'm one of those people who's mind goes into overdrive at bedtime. Is everything ready for school in the morning? Is our house built on a sinkhole? Did I pay the internet bill? How would I escape if I fell in an exhibit at the zoo? Seriously, it's a crazy place with all the stresses of the day running through your head. Or maybe it's just mine?
If it's not just mine (please tell me it's not!) a bedtime brain dum with a side of Stressballs Night Gummies are a great way to help your brain and body know it's time to rest.
Keep a notebook and pen by your bedside and fill it each night with those thoughts running through your mind. Put the stress of the day behind you. While you're writing, Stressballs is helping you out by relaxing and calming your nerves for the perfect combination at bedtime.
I'm impressed with how well Stressballs Night actually work. The first night I took two and I was asleep before 11 which is way early for me and I felt really rested when I woke up!
Your Person
Your person is who you can call about anything. BFF. Ride or Die. Squad. Whatever you call your person or people, just make sure you call them when you are stressed. I'm beyond thankful that my person has a child older than all of mine because she is my go-to when I'm stressed about teenagers. Do they make Stressballs for Moms of Teenagers because I am here for that too!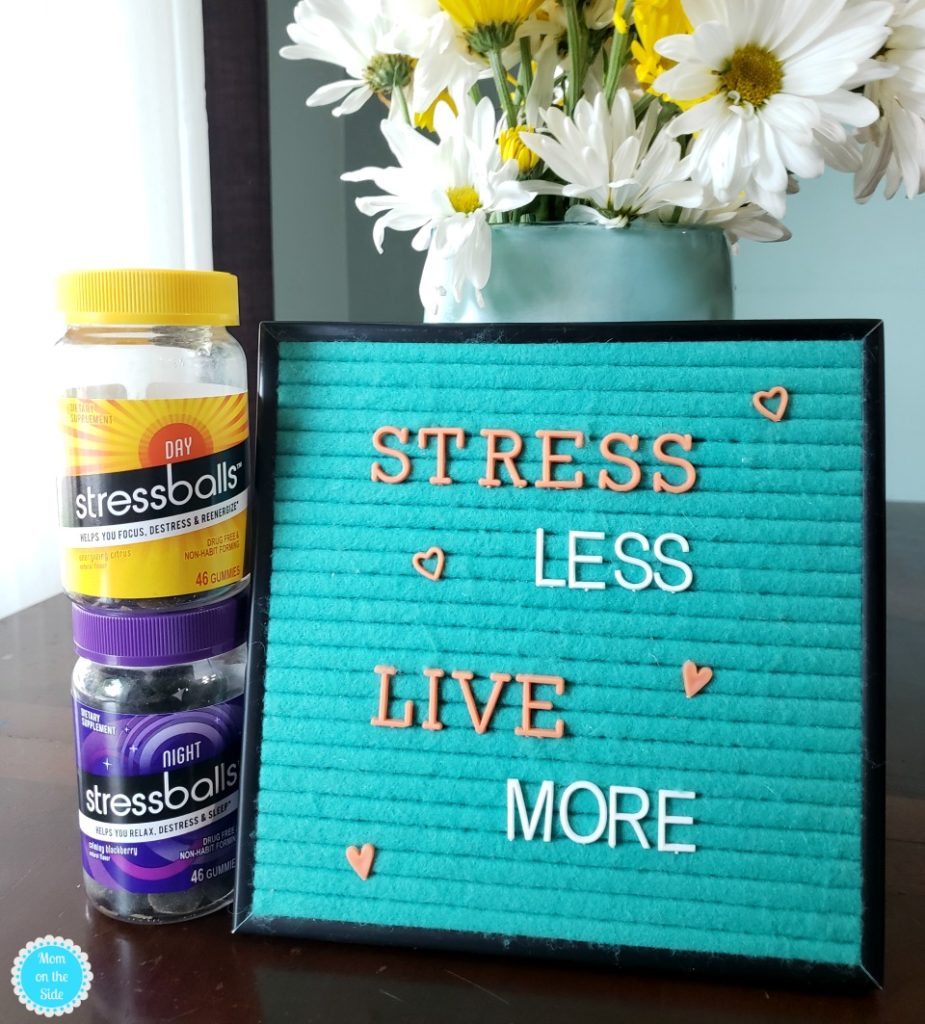 This statement has not been evaluated by the Food and Drug Administration. This product is not intended to diagnose, treat, cure, or prevent any disease.