Outdoor kids parties are the way to go if your child celebrates their birthday in a season other than winter. No messy house to clean up afterward and outdoor parties open up a whole new world of activities.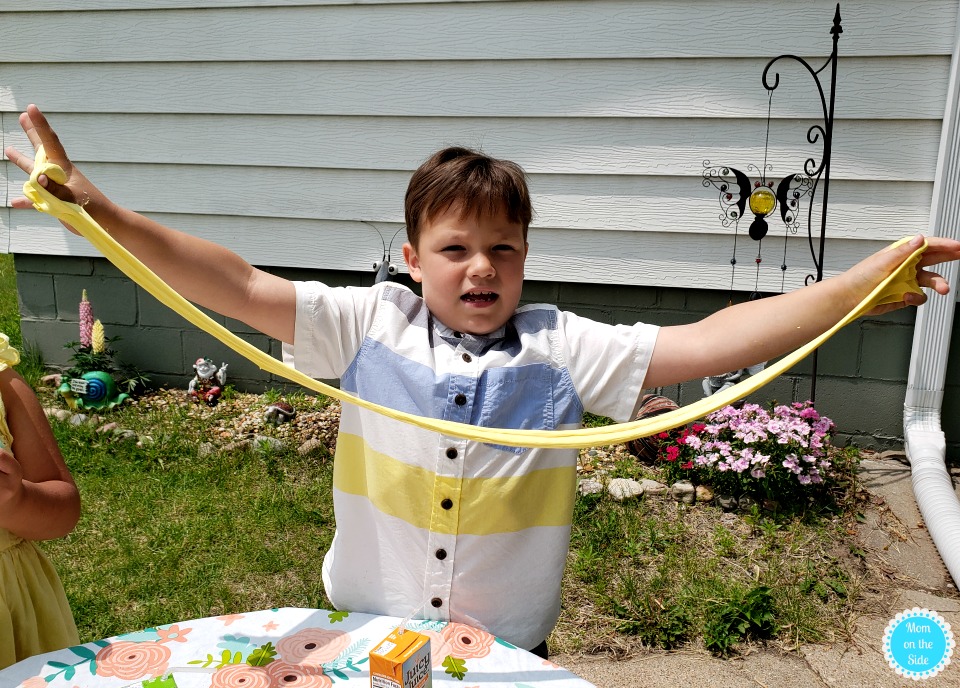 I teamed up with Juicy Juice to share some fun outdoor kids party ideas that are a lot of fun without breaking the bank!
I don't know about you, but I'm not one of the nearly 60% of parents who spend up to $500 on each child's birthday every year, according to a 2018 Juicy Juice Family Occasions Survey.
Did that amount shock you as much as it did me?! I don't even spend that much per kid at Christmas time!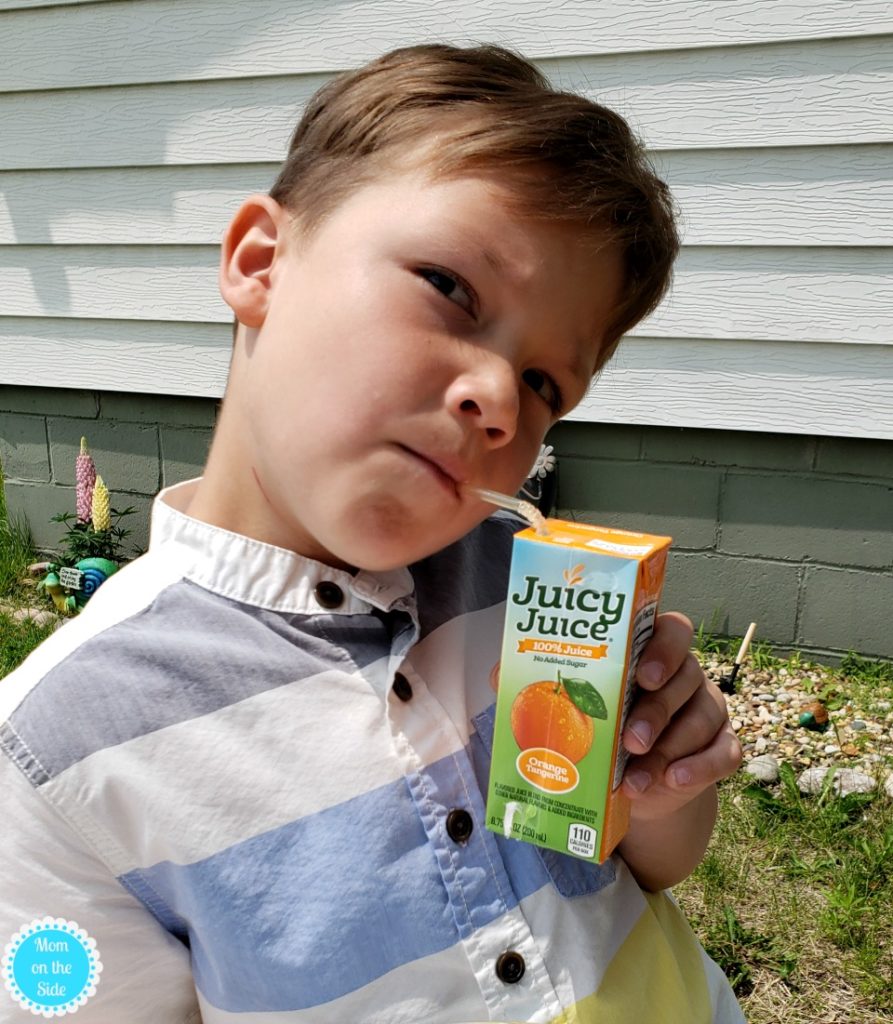 To each their own but I'll stick to my cheap and often times DIY party activities and decor. Juicy Juice has tons of ideas for kids birthday parties to make them fun and affordable like these outdoor kids party ideas.
Fun Outdoor Kids Party Ideas
If your kids love slime as much as my twins, DIY Outdoor Summer Slime is the perfect outdoor party activity! I found the recipe on the Juicy Juice website and I'm impressed with how it turned out.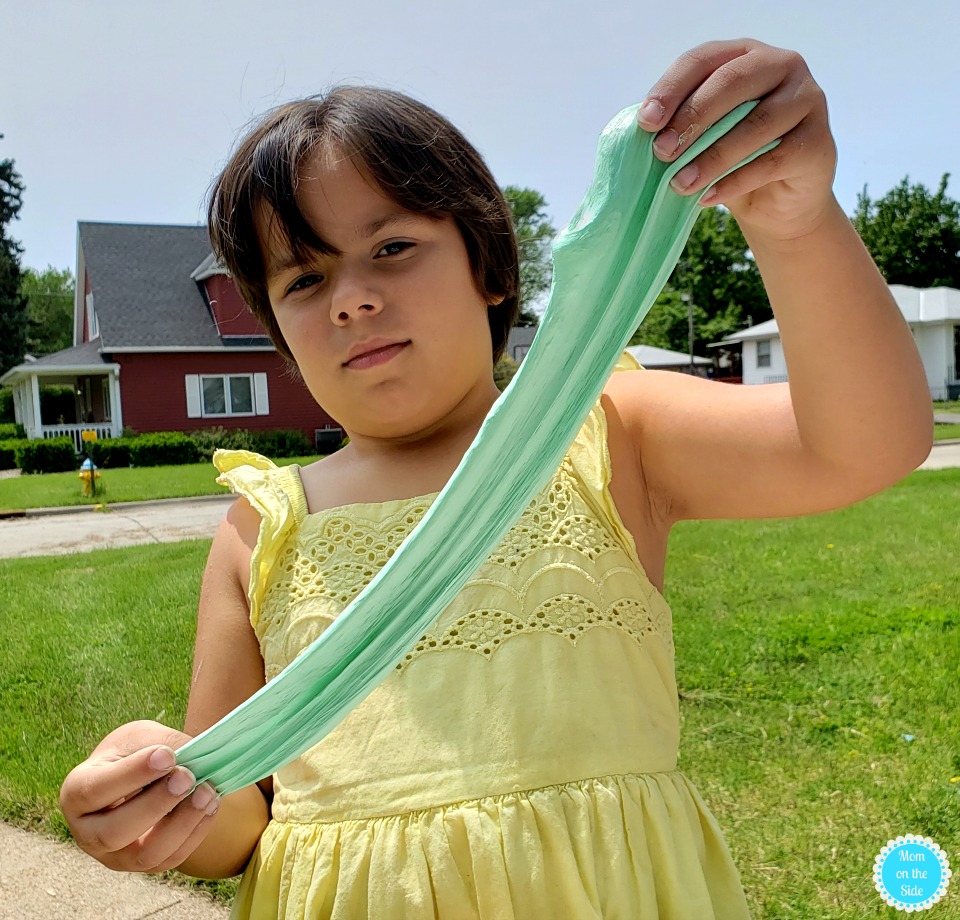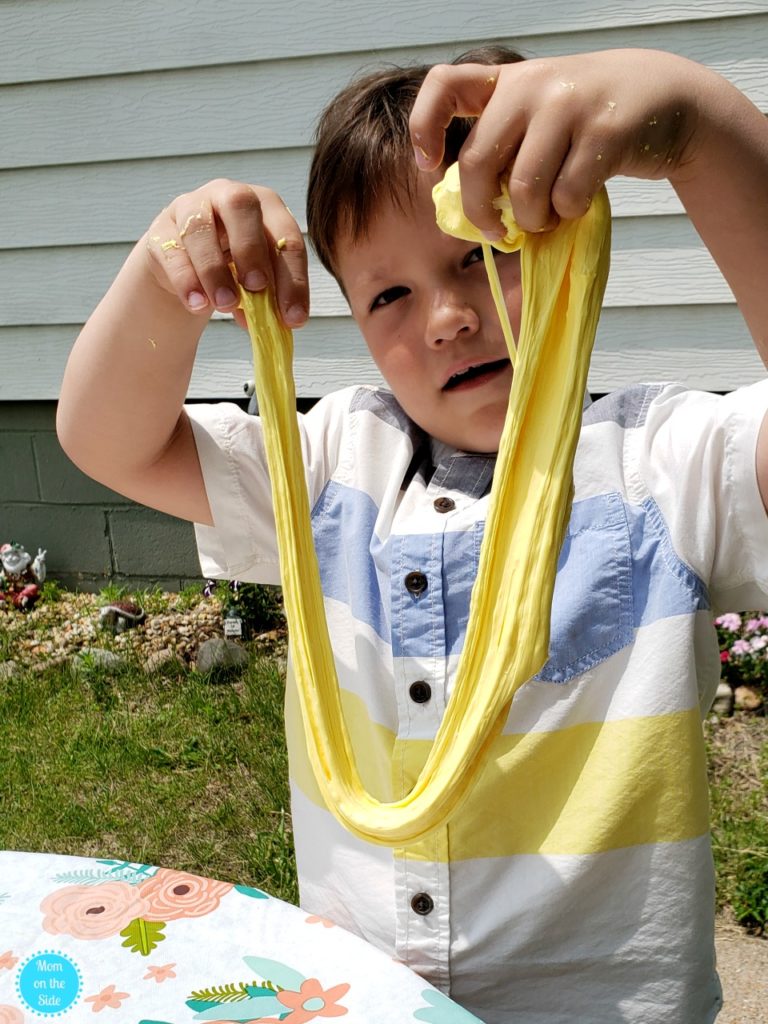 The consistency was spot on (we did add double the amount of contact solution drops it called for) and the colors turned out super pretty!
You could set up a table outside covered with a cheap disposable tablecloth to make a slime station for the kids. Give them each a take and toss bowl to mix their slime in and take it home in!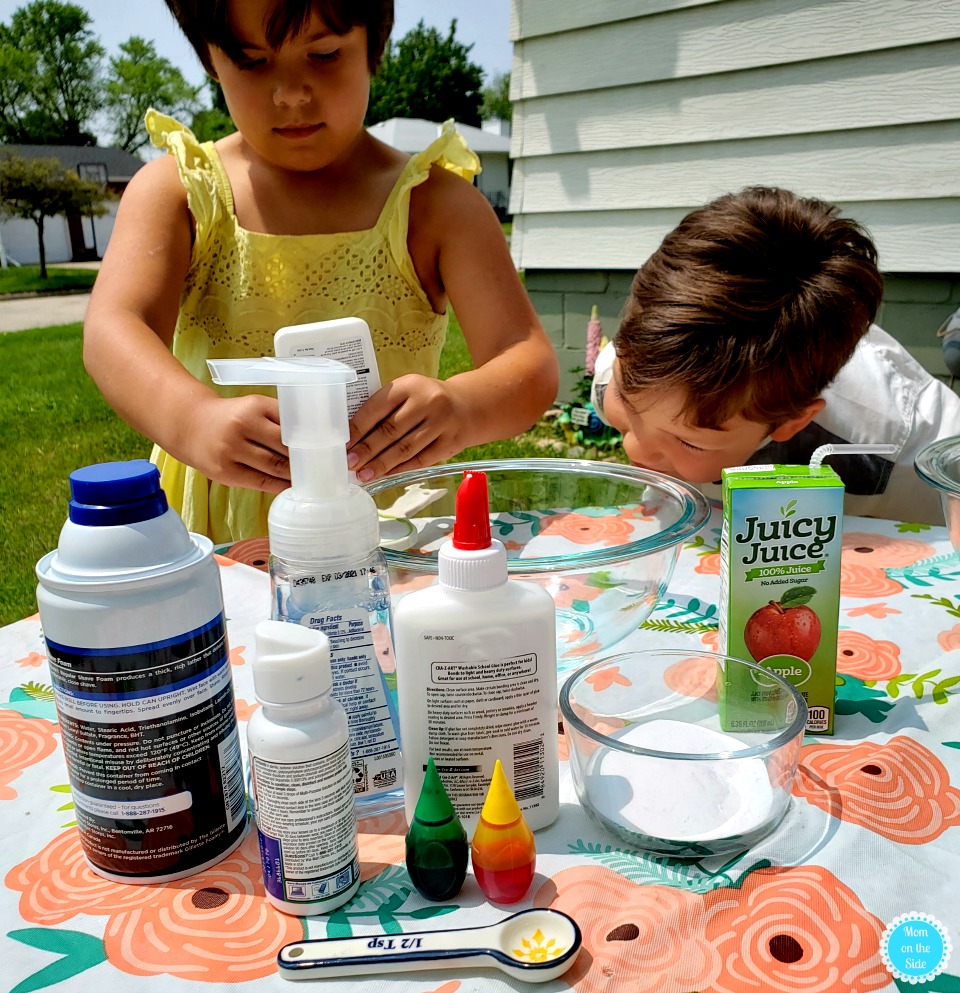 The Cap Toss Game is another fun game kids can make and play together. All you need are cardboard, foam adhesive pieces for decorating, and juice bottles.
If you start saving Juicy Juice bottles early each kid could even make their own to take home! If you need help emptying bottles, Rainbow Sherbet Punch should do the trick!
A little tip, cut the cardboard and bottles before the party so the kids can avoid scissors and focus on decorating. After decorating they can play the game while you get the birthday cake ready.
Other fun DIY outdoor kids party ideas from Juicy Juice include making Juice Bottle Bird Feeders and Juicy Juice Bubble Blowers. Really, all of these are great for any summer afternoon with the kids, party or not.
You can find all of these and lots more at JuicyJuice.com!