Everyone loved the Holiday Peanut Butter Balls, and the Golden Oreo Truffles with edible glitter are quickly becoming popular. For those two reasons, and because I love deliciously easy treats, I'm bringing you Red Velvet Oreo Truffles!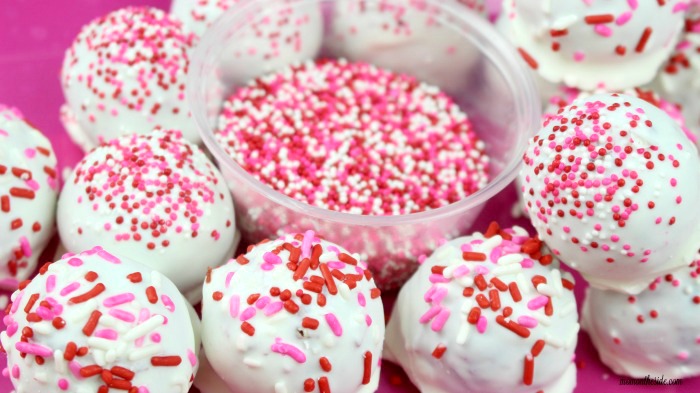 This recipe will give you a dozen yummy balls that are perfect for Valentine's Day. You can change up the sprinkle colors to make them for other holidays, too!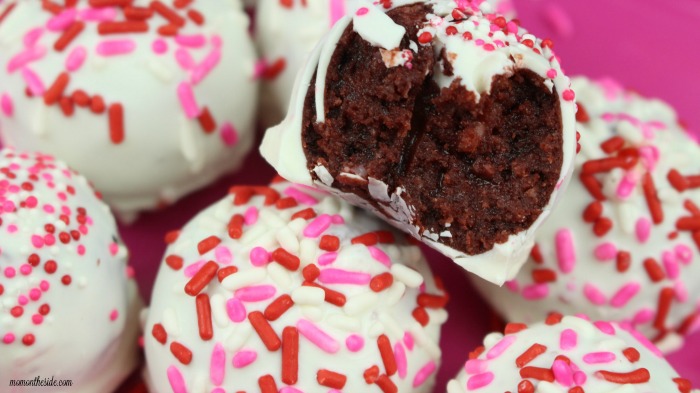 Red Velvet Oreo Truffles
You find the ingredients and recipe below, with a printable option if you need it. This quick little video will show you how easy it is to whip up these Red Velvet Oreo Truffles.
I have two little secrets for you. First, you can easily switch up the flavor with any of your favorite Oreos. Second, you could also drizzle some melted red chocolate melts on top of the truffles, if you wanted to add more color.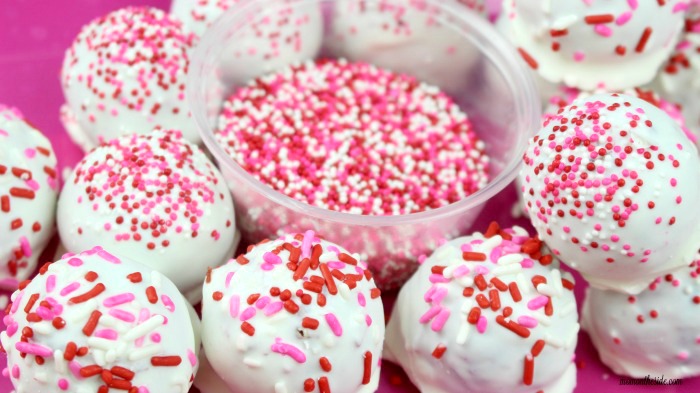 Store these Red Velvet Oreo Truffles in an airtight container in the refrigerator up to 3 days, if they last that long! Some of the things used for this recipe are available on Amazon if you need to grab them.
Red Velvet Oreo Truffles Ingredients
How to Make Red Velvet Oreo Truffles
First, line a large baking pan with wax or parchment paper and set aside. Open the brick of cream cheese and place in a large mixing bowl to soften at room temperature for 30 minutes.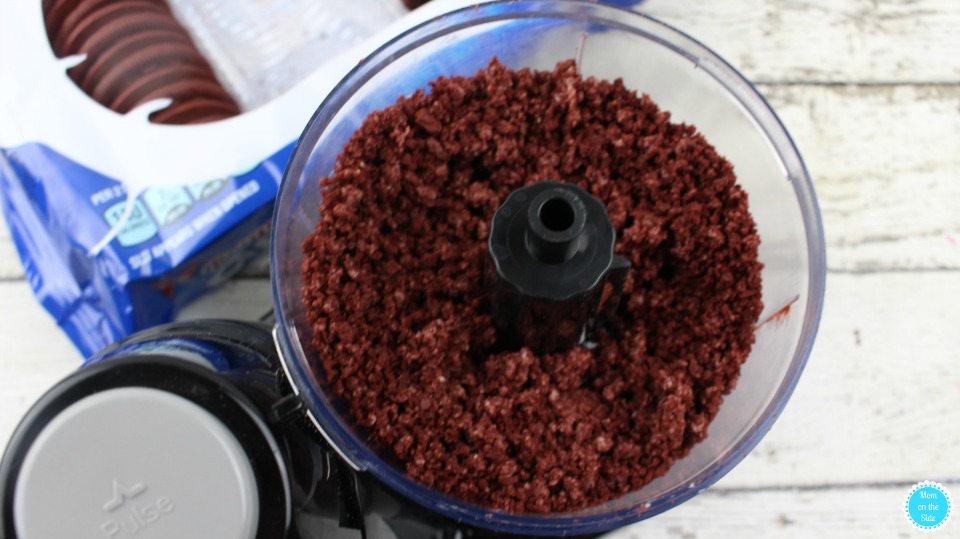 Pulse the red velvet Oreo cookies (the whole cookie) into crumbs in a food processor and add to the cream cheese. Mix well with a rubber spatula until well incorporated. Cover and chill for 30 minutes for easier handling.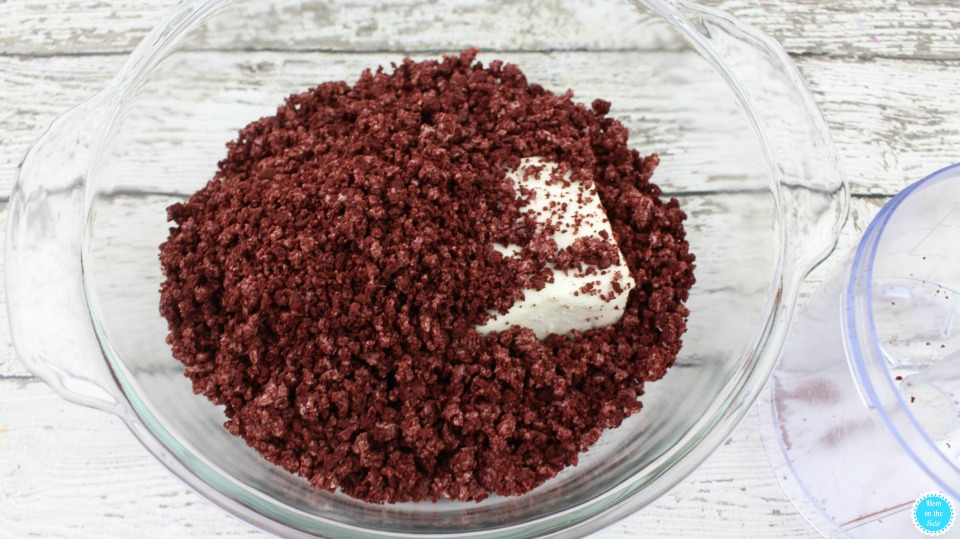 Next, roll the Oreo mixture into 1 inch balls and place on the lined baking sheet. Chill for an additional 15 minutes.
Meanwhile, in a double boiler pan, melt the white chocolate melts under low/medium heat. Stir occasionally until melted and smooth. Pour into a shallow bowl for easier dipping.
Now, dip an Oreo ball into the melted chocolate and place back on the lined baking sheet. Immediately cover it with sprinkles.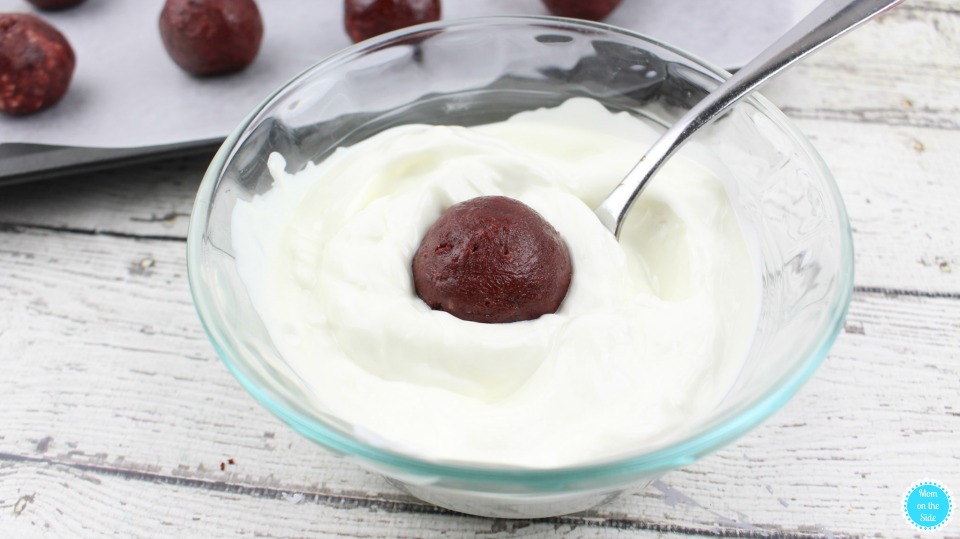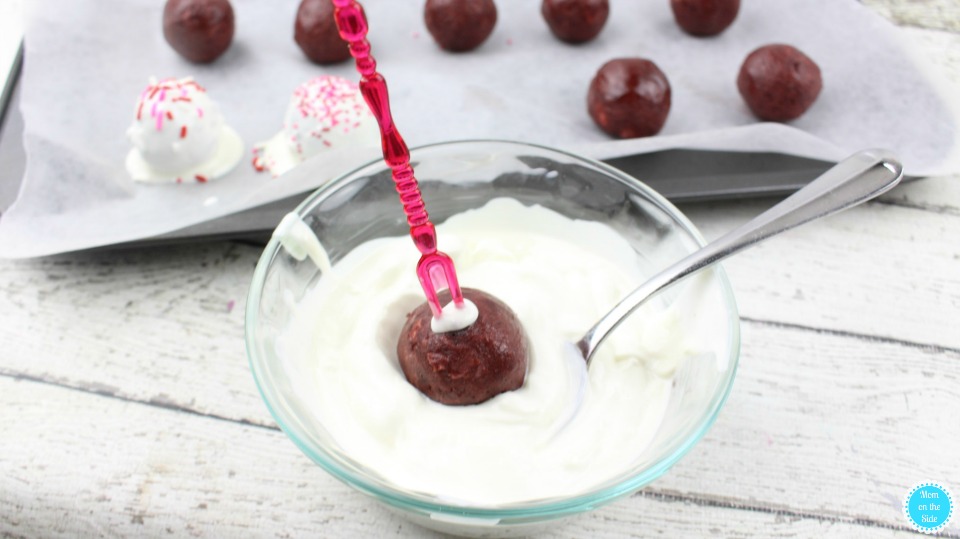 The chocolate will harden rather quickly because the Oreo balls have been chilled so be sure to sprinkle right away or you may have to dip the balls again in the chocolate. Repeat that step until all of the truffles have been coated with chocolate and sprinkled.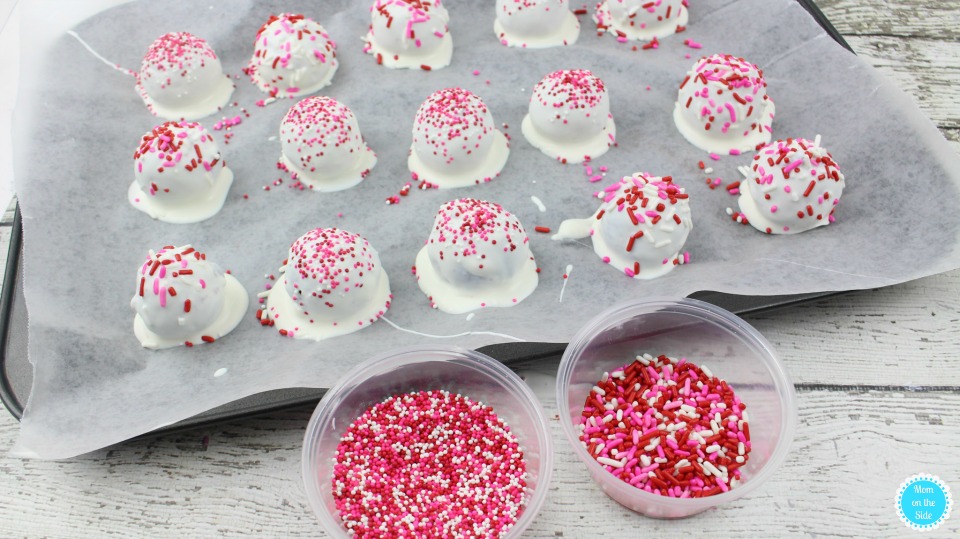 (Optional – you could also drizzle some melted red chocolate melts on top of the truffles if you wanted to add more color)