This Kahlua Hot Chocolate is great paired with a roaring fire and slipper socks.
We are warming things up this Thirsty Thursday! (Msg. for 21+) Are you a big fan of hot chocolate like myself?
Hot, chocolaty, and topped with whip cream…yum! For us adults, we can kick things up a bit with a little Kahlua Hot Chocolate too!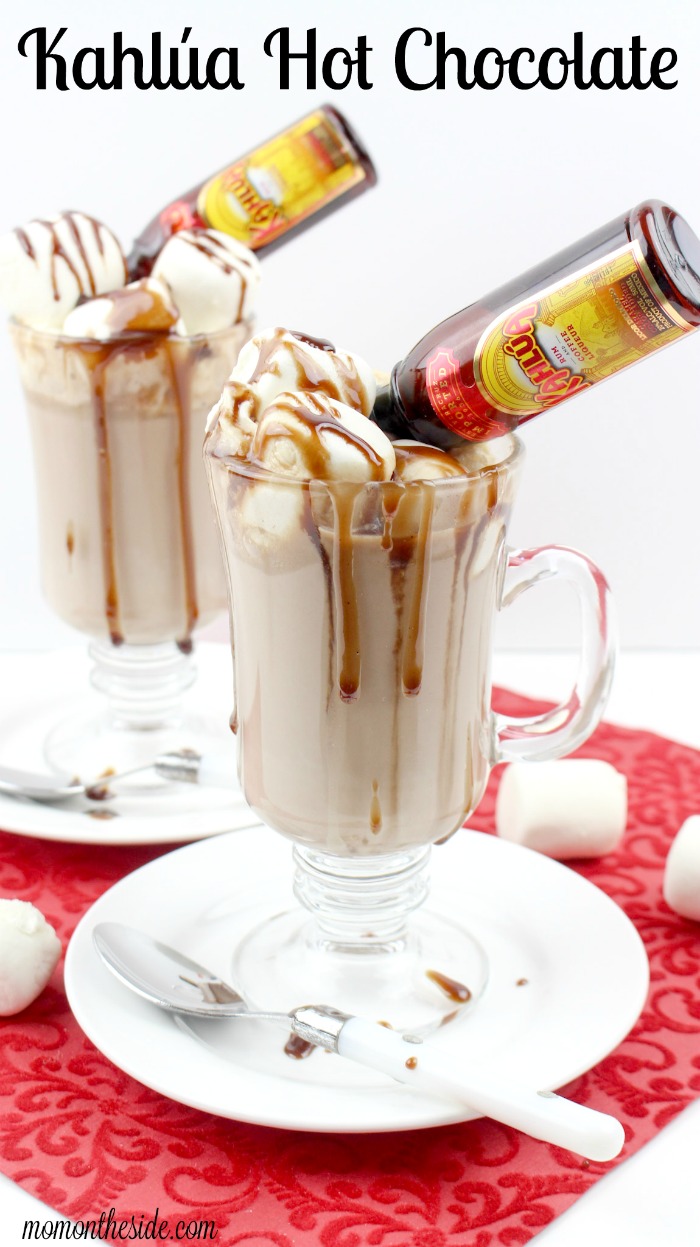 Kahlua Hot Chocolate
Kahlua Hot Chocolate Ingredients
Servings: 2 Cups
4 oz milk chocolate bar – broken into pieces
1 cup milk
1 cup half-and-half
2 Tablespoons cocoa powder
2 tablespoons sugar
1 teaspoon ground cinnamon
1/4 teaspoon ground nutmeg
1 teaspoon vanilla extract
4 oz (1/2 cup) Kahlúa coffee liqueur
One of the best parts of this hot chocolate is the garnish. There isn't just whip cream here though, oh no, we've got marshmallow goodness too!
Kahlua Hot Chocolate Garnish
Whipped cream
Marshmallows
Chocolate sauce
More Kahlua, just kidding…maybe…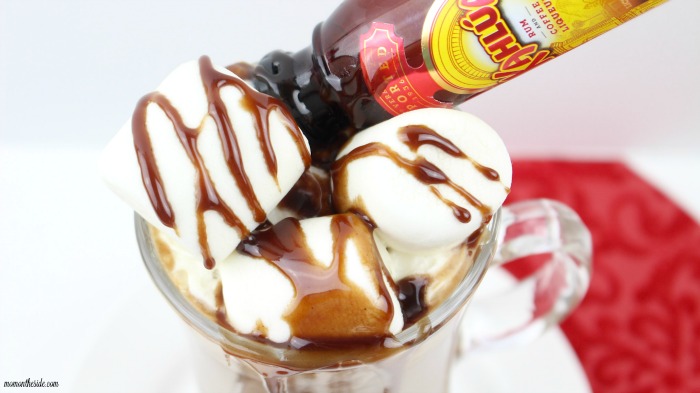 How to Make Kahlua Hot Chocolate
Add all of the ingredients, except the Kahlua, to a medium saucepan. Heat under low/medium setting, stirring occasionally until the chocolate pieces are melted.
Keep an eye on it, and don't allow to boil. Once heated through and the chocolate has melted, remove from heat and add in the Kahlua.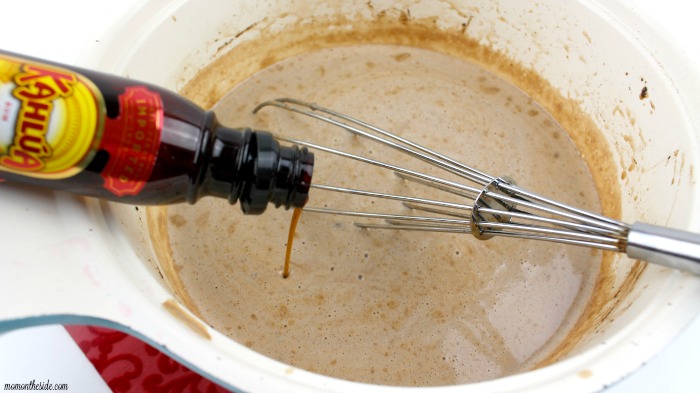 Pour into two serving glasses and top with whipped cream. Place marshmallows on top of the whipped cream and drizzle with chocolate sauce. If you used small sized Kahlua bottles, tuck it on top to get every last drop out of it.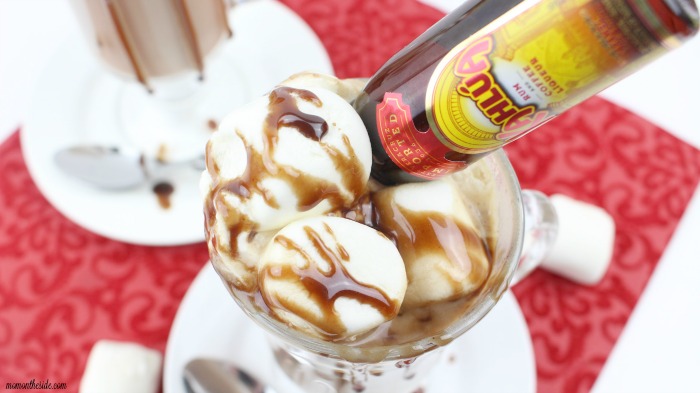 What do you think?!
Are you going to give this grown-up hot chocolate a try for Thirsty Thursday?!
PIN IT for later!