I love making truffle balls (see Red Velvet Truffle Balls) and glitter makes everything better. Don't these White Chocolate Glitter Golden Oreo Truffles just scream celebration?!
This recipe will whip up 2 dozen delicious Oreo Truffles that are perfect for Christmas Eve, New Year's Eve, Valentine's Day, or pretty much any occasion.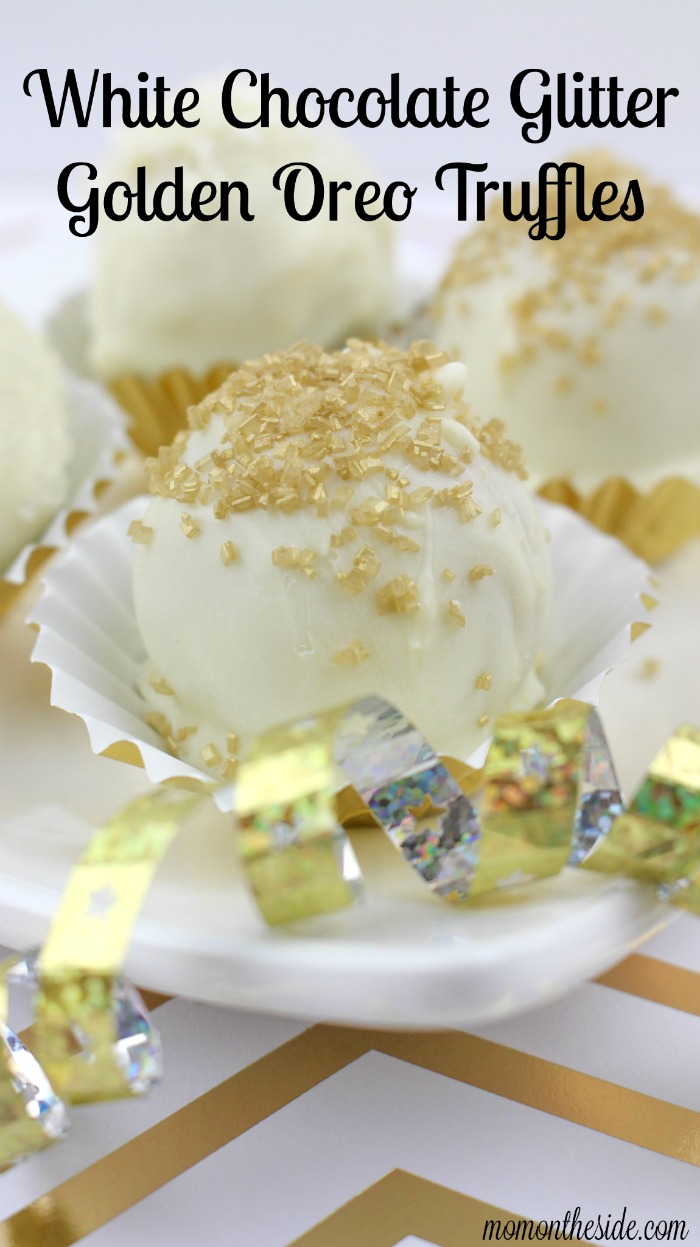 White Chocolate Glitter Golden Oreo Truffles
White Chocolate Glitter Golden Oreo Truffle Ingredients
24 Golden Oreo cookies
8 oz Philadelphia cream cheese – softened at room temperature
12 oz bag Ghirardelli white chocolate chips
Wilton gold glitter sugar crystals
Wilton white glitter sugar crystals
How to Make White Chocolate Glitter Golden Oreo Truffles
First, line a large baking sheet with wax or parchment paper and set aside. Then, add the Oreo cookies to a food processor and pulse until they are in tiny crumbs.
Take the crumbs, and place them in a medium mixing bowl with softened cream cheese. Mix until completely blended, then cover the bowl and chill it for 20 minutes to make handling easier.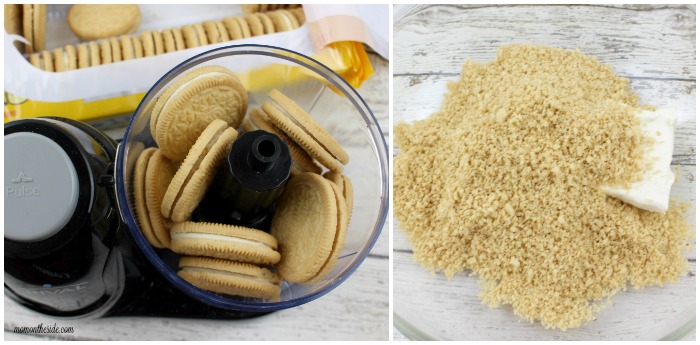 After chilling, shape the Oreo mixture into one inch balls and place on the lined baking sheet.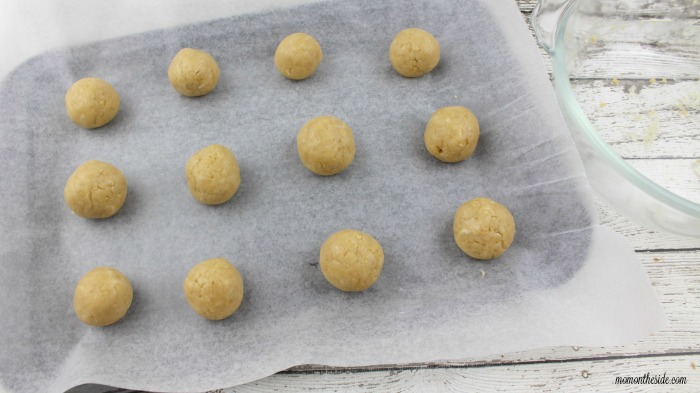 Now it's time to get the white chocolate ready! In a double boiler, warm the white chocolate chips over low medium heat. Stir continuously until melted and smooth.
Next, pour the melted chocolate into a smaller bowl for easier dipping. Using a toothpick, dip each Oreo ball into the melted white chocolate and place back on the baking sheet.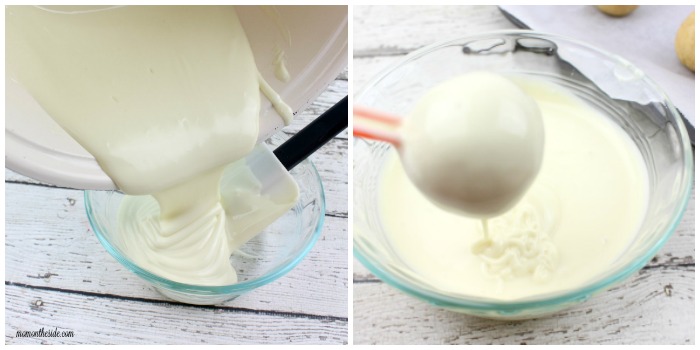 Finally, before the chocolate hardens, sprinkle each truffle with the gold and white glitter sugar crystals! This part is so much fun because EDIBLE GLITTER!
Don't they just look so pretty?! You can store these Golden Oreo truffles in an airtight container in the refrigerator for up to one week, but I doubt they last that long.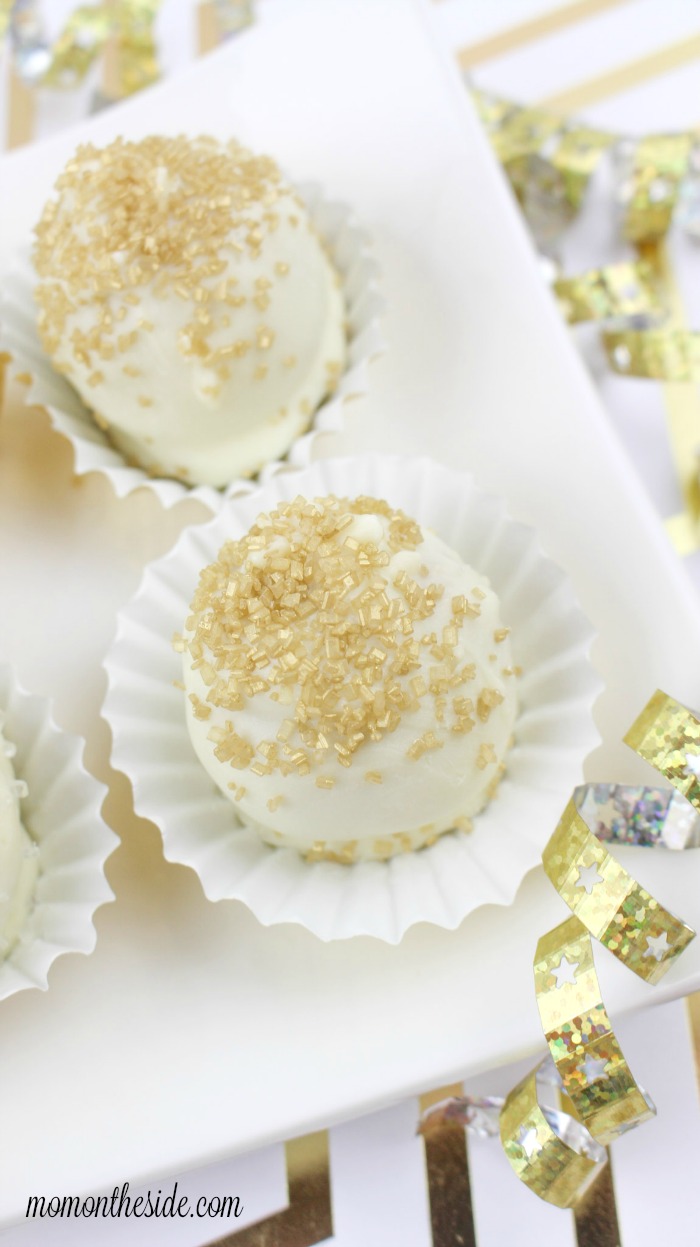 To make things easy, you can grab everything (but the cream cheese) on Amazon and have it all delivered to your door, so you can make these for New Year's Eve if you want!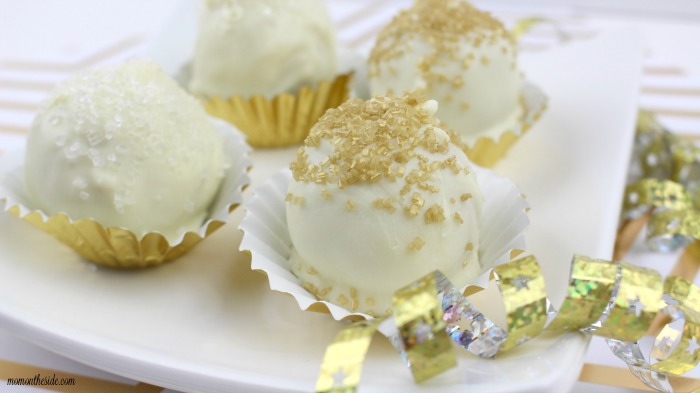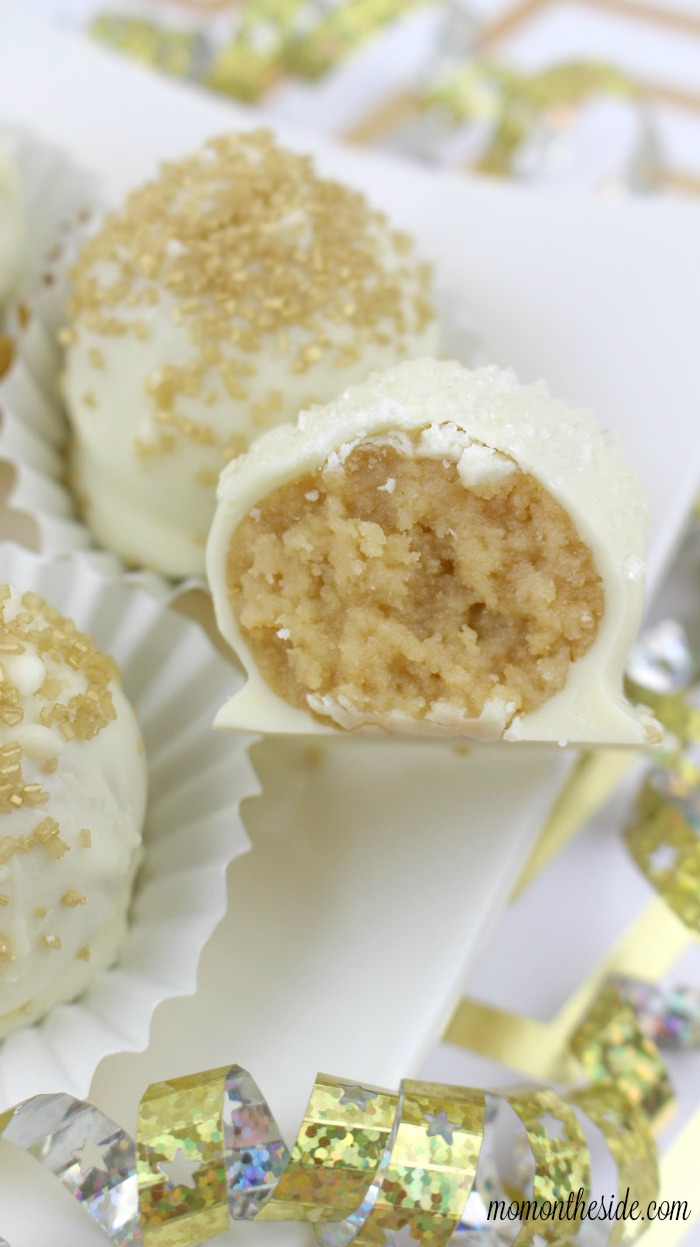 Want more party desserts? Try these Holiday Peanut Butter Balls!