This printable Aladdin Coloring Book is inspired by the hit movie, Disney's Aladdin! With 9 free coloring pages for kids to enjoy, this would be great fun after watching the movie. My twins coloring daily so keeping printable coloring pages on hand is a must. Sound like your house?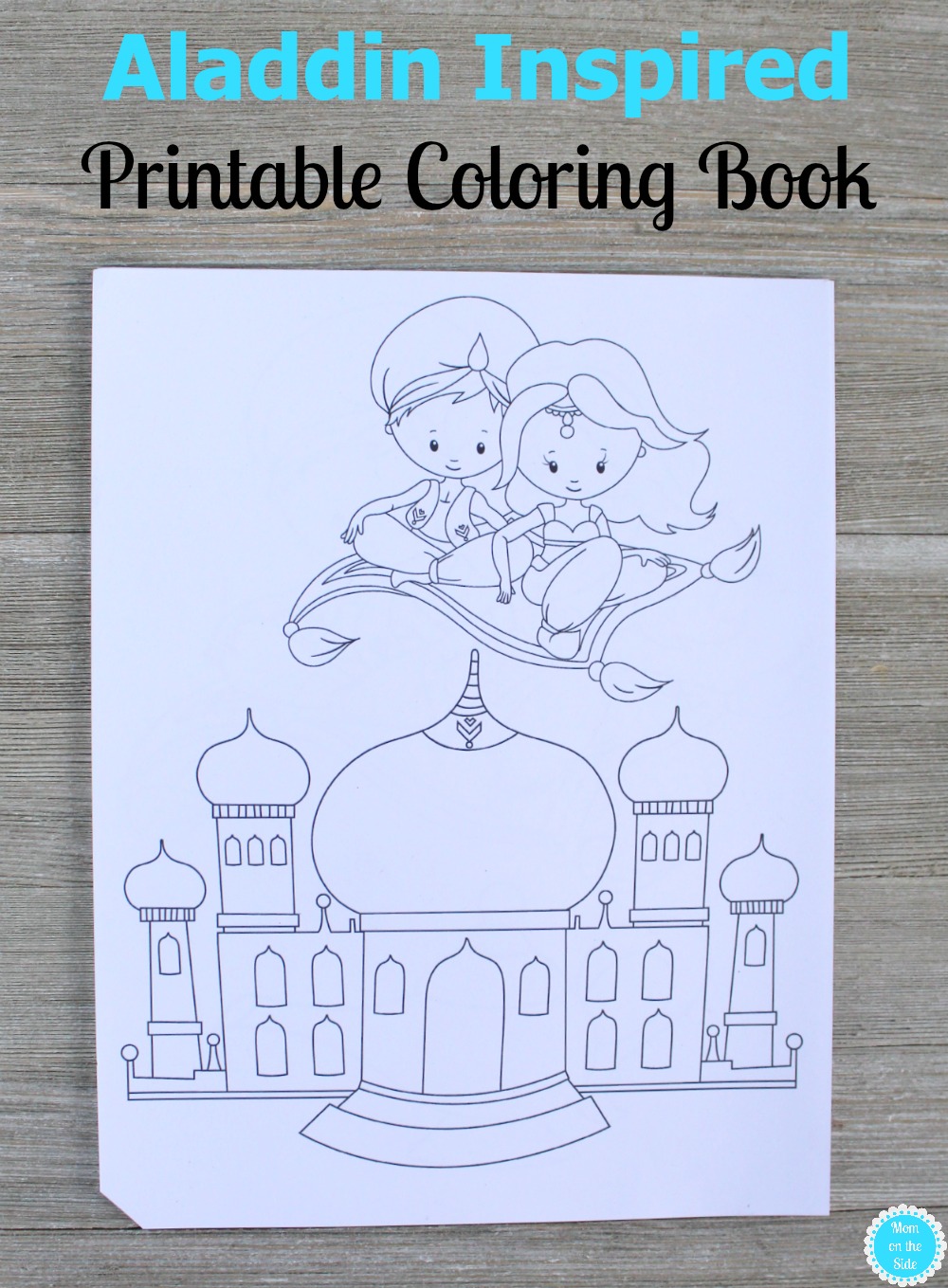 Printable Aladdin Coloring Book
Just like the Outer Space Coloring Book I recently share, the big pictures in this printable coloring book are great for small hands. Grab the colors and these 9 Free Aladdin Coloring Pages by clicking below. Pictures include Aladdin, Jasmine, and more.
–> PRINT HERE <–