Add to the holiday fun with this printable
Easter Scavenger Hunt!
I've shared other Easter Scavenger Hunt Printables previously but this is the first on that is a list of items. Easter themed items you can find in pretty much every home or backyard this time of year!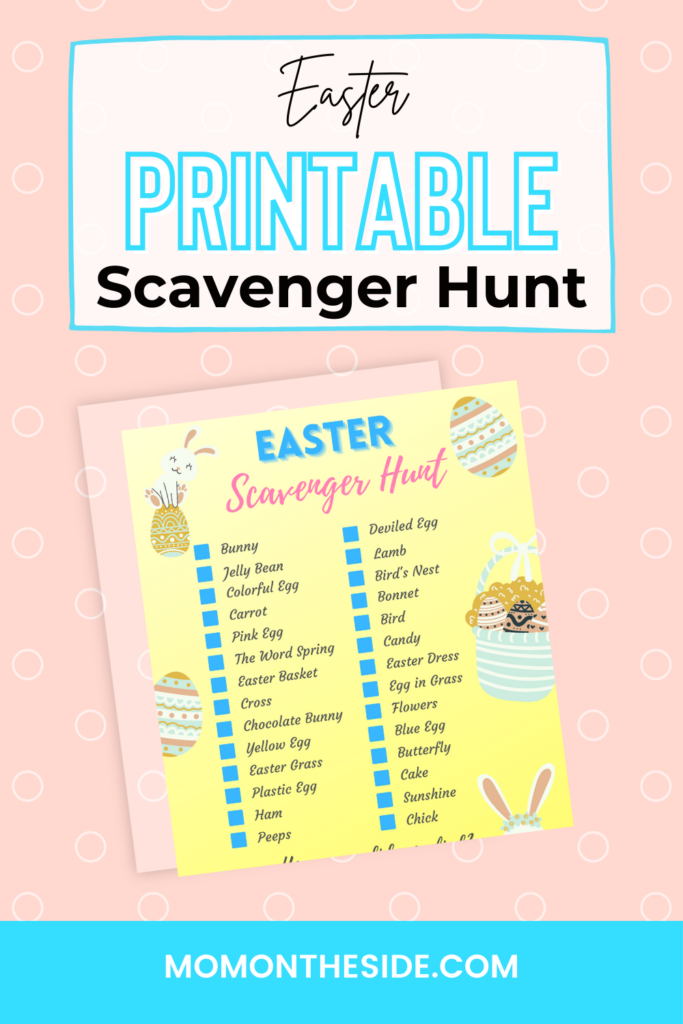 Printable Easter Scavenger Hunt
This printable Easter Scavenger Hunt can be used as a fun game in addition to your annual egg hunt. When they are done they could turn it in for some yummy Easter Candy.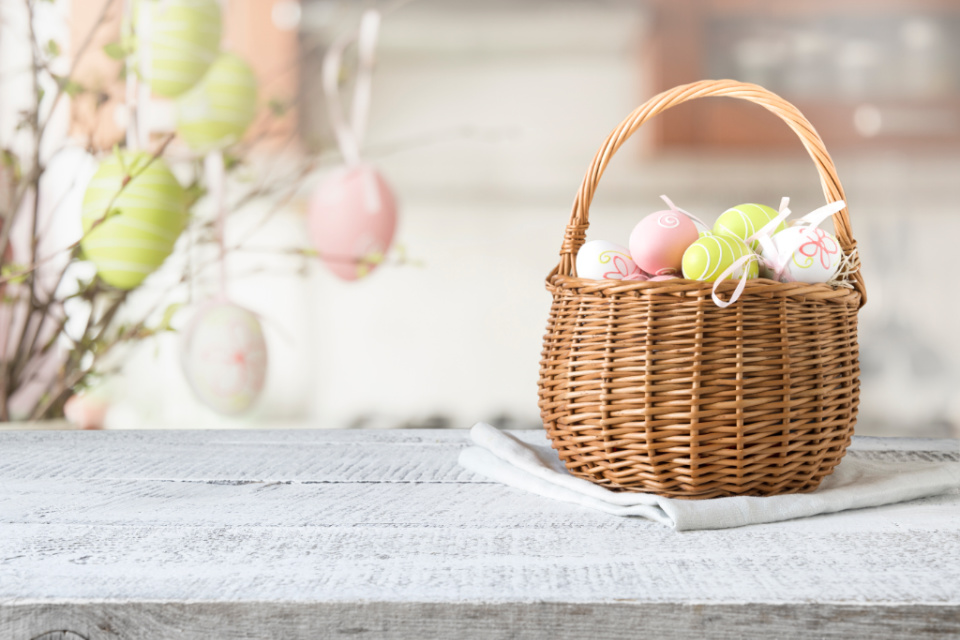 If your family likes a little friendly competition you could give a prize to the person who finds the most items in the fastest time.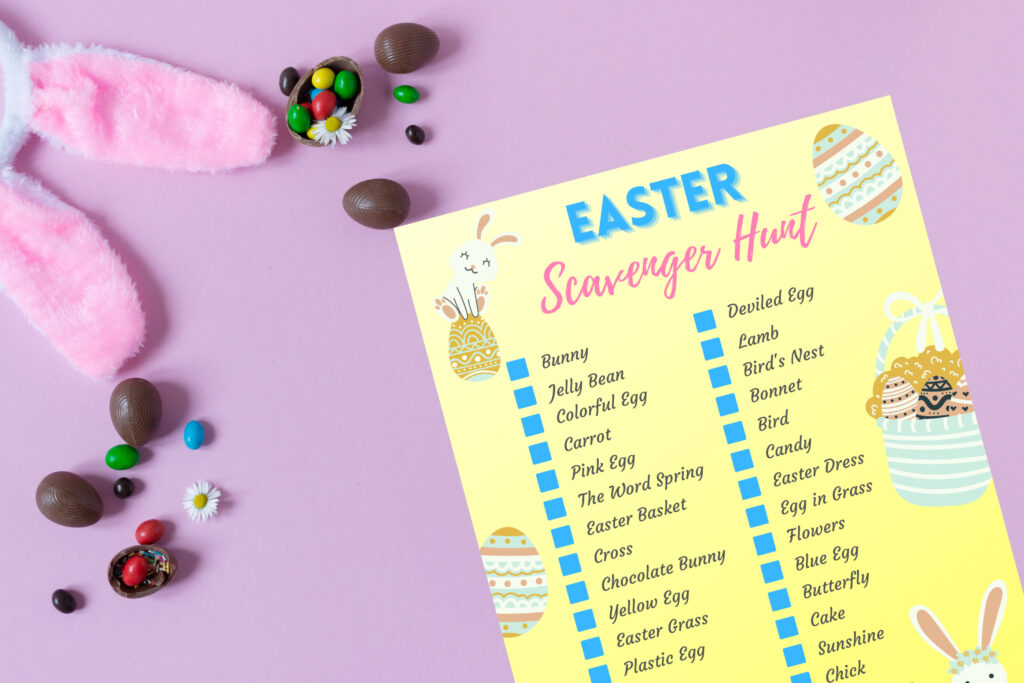 Items you'll be looking for with this printable Easter Scavenger Hunt include jelly beans, flowers, Easter eggs, birds nest, and lots more. A total of 28 items make up this hunt and hopefully you can find them all!
If you want to check out my other Easter scavenger hunts, they are linked below. Happy hunting!