Hiking is something we love to do as a family. We've already taken several this spring, and have more planned for summer. Exploring and getting into the heart of nature are two reasons we love it.
With fantastic weather over the weekend, and National Trails day being June 3rd, we packed up the printable hiking scavenger hunt for a hiking adventure!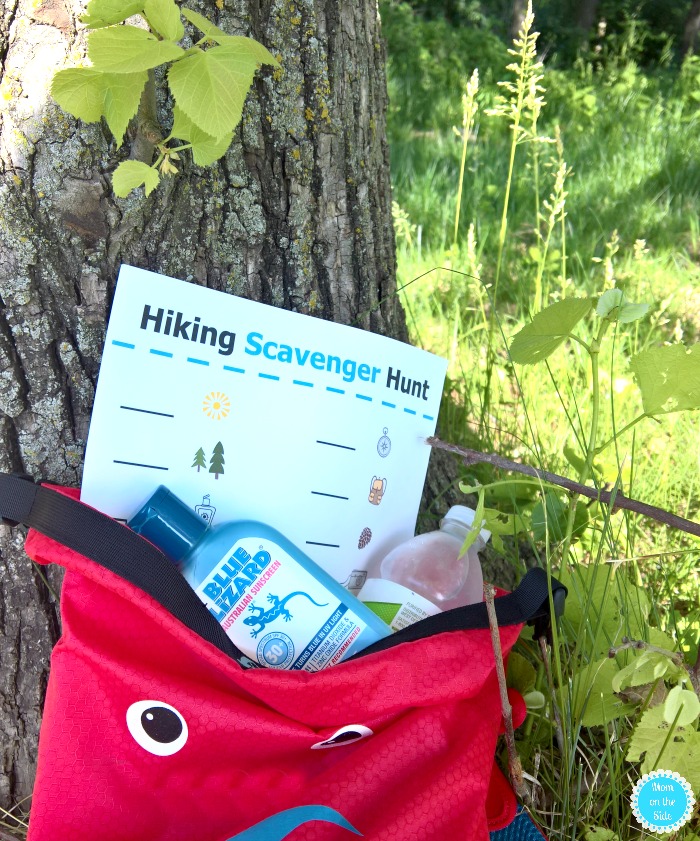 Printable Hiking Scavenger Hunt
Finding new places to hike always offers new adventures, but we don't always have time to go far away. Some of our favorite hiking trails are right in town, like Western Historic Trails Center and Fairmount Park where we took our recent hike.
The kids have been many times, so a printable hiking scavenger hunt made it a new adventure for them. Searching for things like pinecones and grasshoppers had them looking in areas they hadn't before.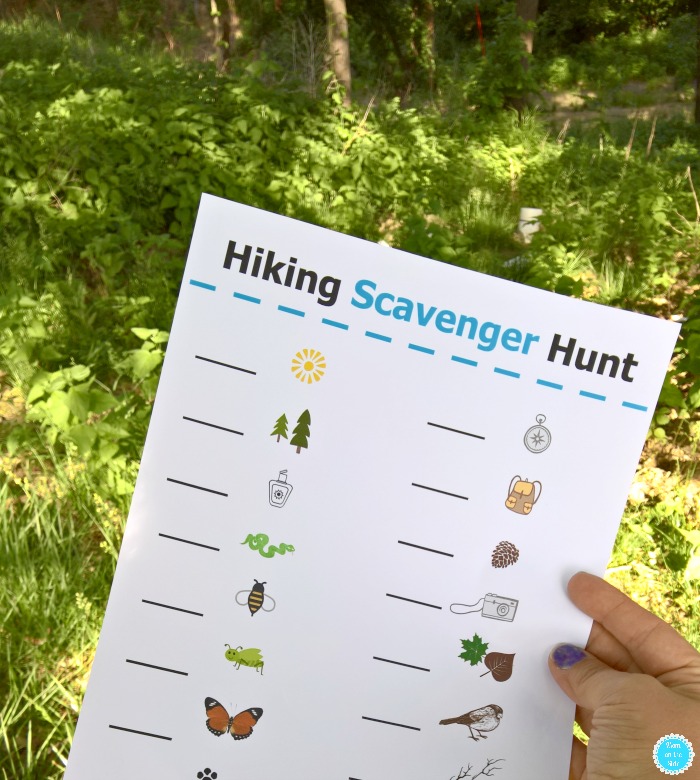 I even made mom life easier and added sunscreen to the picture so I would remember to reapply and the kids wouldn't argue. When you are hiking in high temps, water and sunscreen are musts and something I always pack.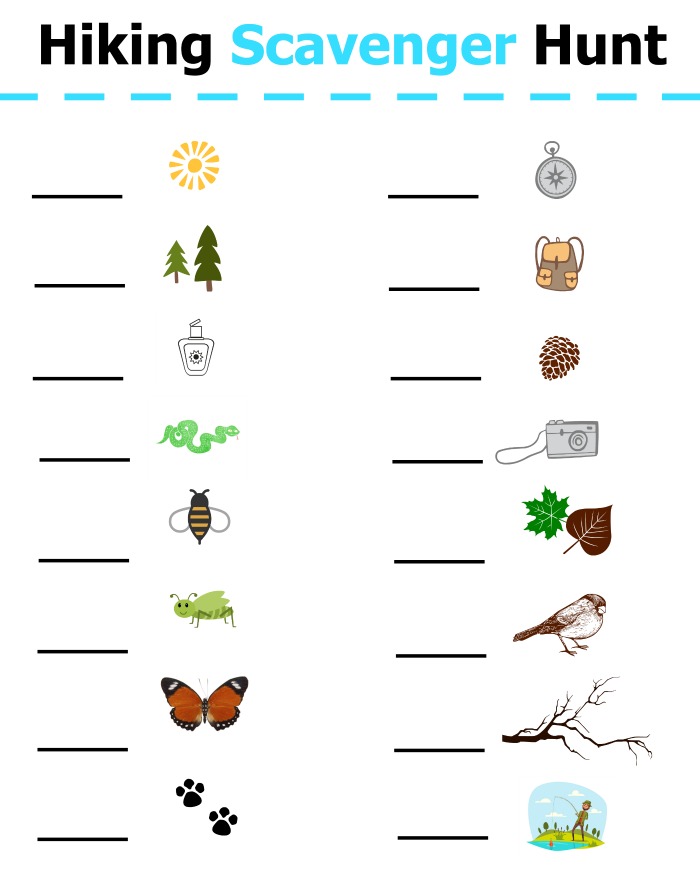 Grab your printable hiking scavenger hunt below, pack your backpack, and get ready for an adventure in nature. Don't forget the sunscreen!
–> PRINT SCAVENGER HUNT HERE <–