If you are a fan of Peeps and vodka you're going to love this Pink Lemonade Peeps Vodka. With all kinds of flavors of Peeps now, even Mystery Peeps, you can make all sorts of flavors of Peeps infused Vodka. This time around we are going pink which makes this great for spring and Easter!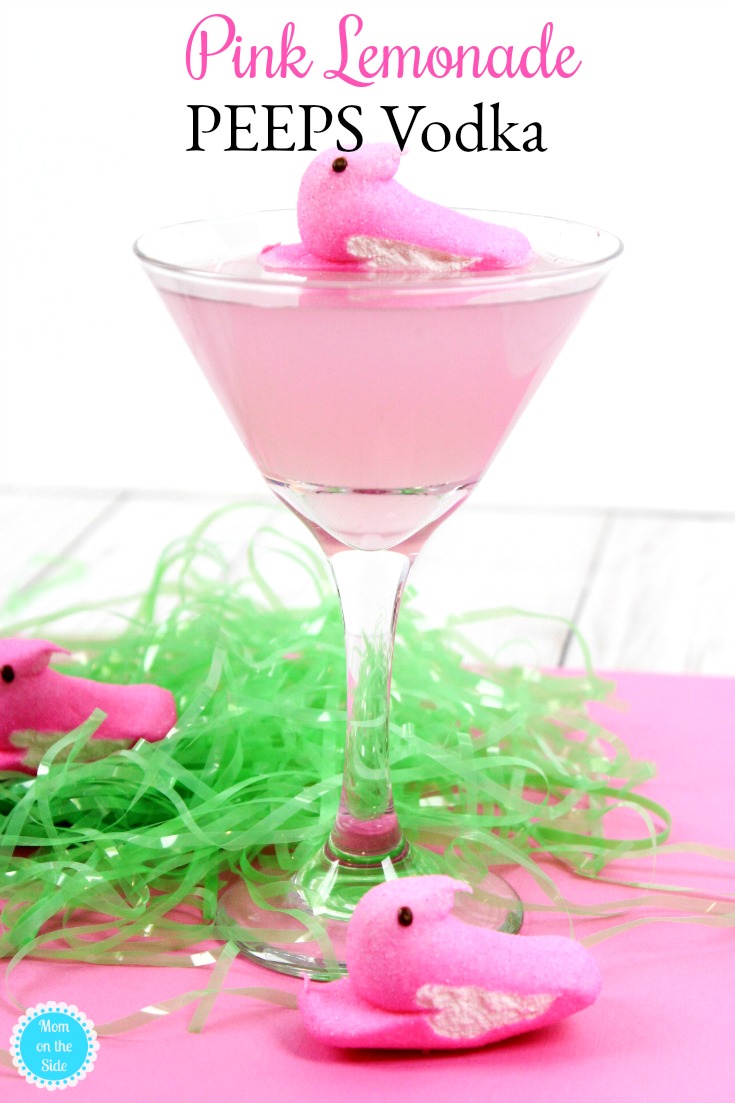 Pink Lemonade Peeps Vodka
When Easter hits, Peeps recipes are all the rage. Instead of dessert or pudding cups, we're turning Peeps into a vodka cocktail! All you need for a few glasses of Lemonade Peeps Vodka are 1 cup of pink lemonade, 1/2 cup of Vodka (whatever brand you like) and pink Peeps. I think next time I'm going to try Blueberry Peeps with 7UP and Vodka – doesn't that sound delicious?!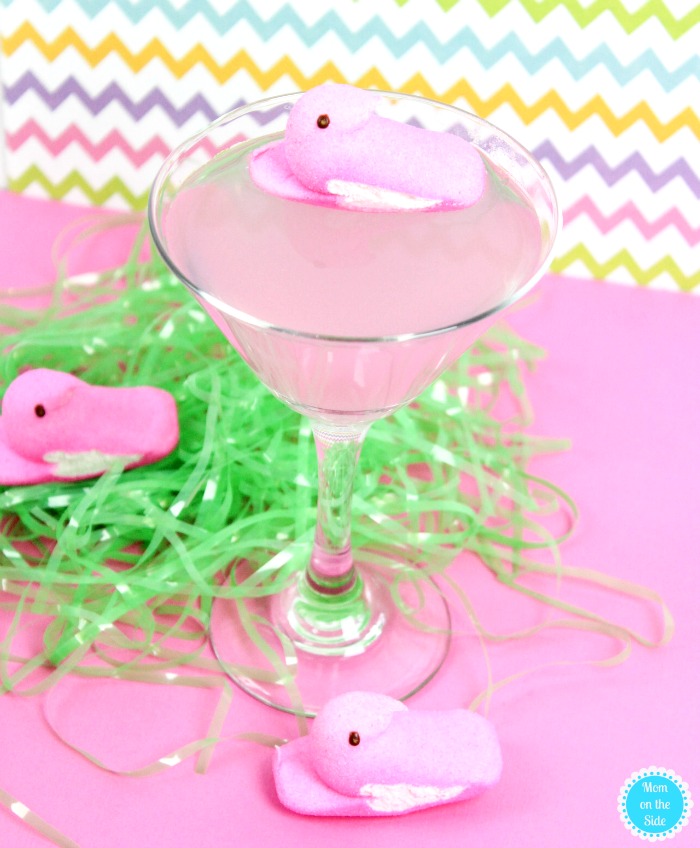 How to Make Peeps Vodka
First, place Peeps in a jar and pour vodka over them. Let them sit overnight or for a few hours to help them infuse each other's flavors. When you're ready for cocktails, pour one cup of lemonade into a glass followed by 2 ounces of vodka into the lemonade, stir and enjoy!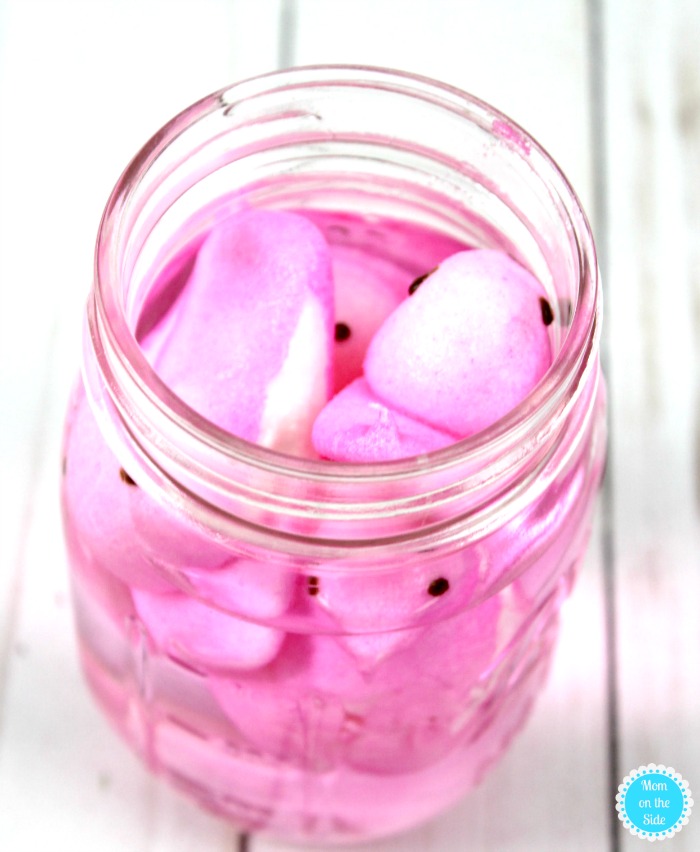 Peeps infused Vodka will keep in fridge for up to 3 days if you want to make this ahead of time. If you are serving them at a party, you could do several jars of different flavors and set up a Peeps Buffet!