Fall is here! Fall is here! It's my favorite time of year! Do you love fall too?
From apple cider to changing leaves to football, October is a pretty awesome month. So many fun things to do, especially for me time.
Get outside and soak up the crisp fall air while getting some self-care. Below are some fun October Me Time Ideas for each day of the month!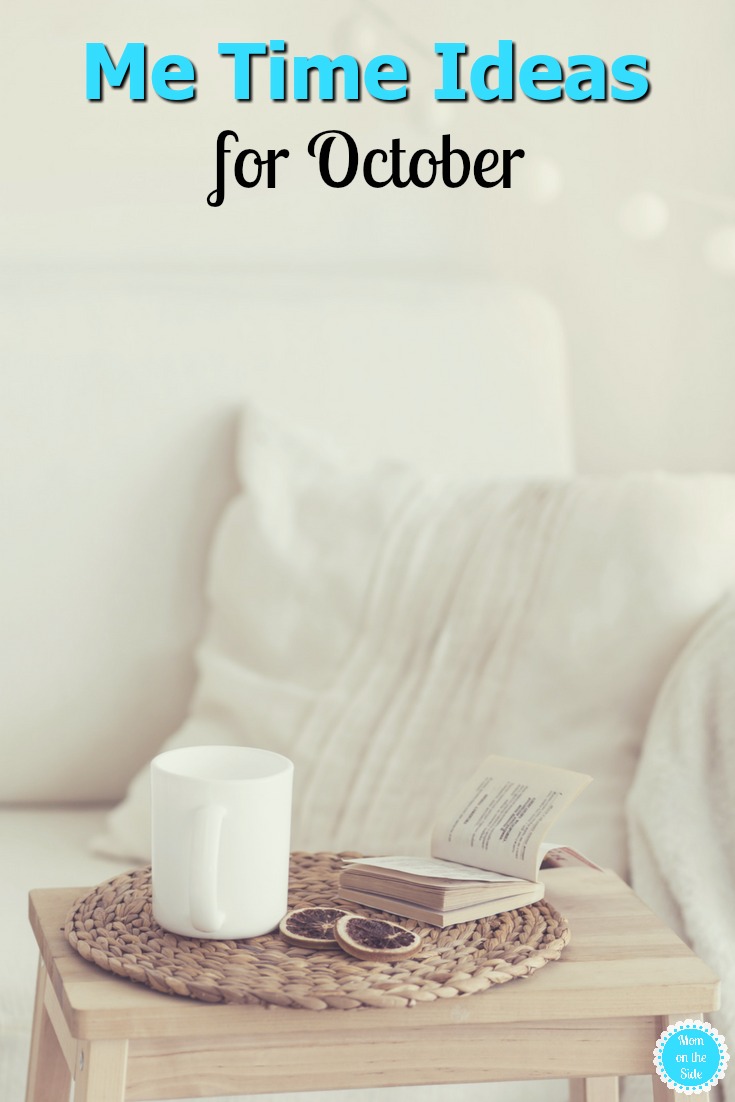 October Me Time Ideas
Start a new book for the month.
Pick apples at a local apple orchard.
Sit around a fall fire sipping a me time.
Go shopping for new gloves and a scarf.
Create a fall playlist.
Rake leaves (or ask the kids to do it) and jump in the piles!
Put up fall decorations while simmering Stove Top Potpourri.
Bake a double batch of your favorite cookies.
Pick up a pumpkin and decorate it however you want.
Stroll through a local street fair or antique show.
Candle shop for a new scent, and take the time to really smell them all.
Pick up a new fall nail polish and give yourself a manicure.
Watch your favorite Halloween movie.
Volunteer at the food pantry.
Make a fall bucket list for you and/or your family.
Drive around and enjoy the fall foliage.
Take yourself to a fall festival.
Grab your camera and capture some fall shots.
Go on a bike ride.
Stop by a local thrift store and hunt for treasures.
Treat yourself to a donuts and coffee date.
Grab some blankets and go stargazing in the yard.
Go hiking.
Fly a kit on a windy day.
Take in a Farmers Market before they close for the season.
Wine tasting at a nearby vineyard.
Bubble bath and a glass of wine maybe one you picked up at a vineyard yesterday!
Get up early and enjoy your coffee while the sunrises.
Get your planner or calendar ready for November.
Put together a self-care kit.
Sneak some candy and kick your feet after trick-or-treating!