Thank you Fender for sponsoring this post. Learn guitar at home with Fender Play.
Did you know that kids who learn guitar do well socially? They're more confident, develop coordination and math skills, concentration and more!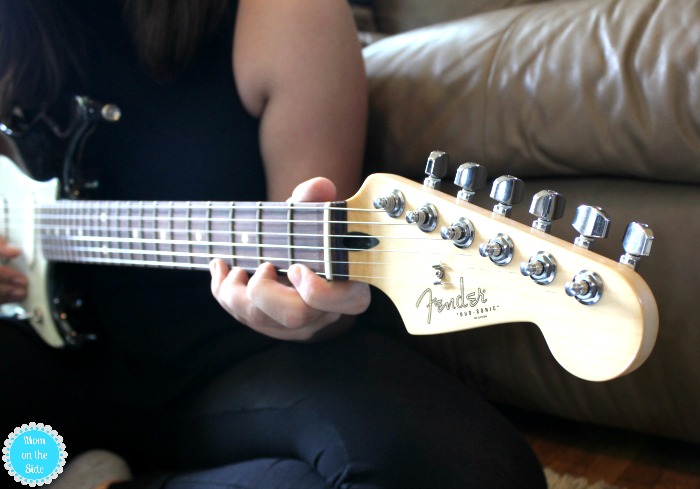 My eleven year old son was always my LEGO building, video game playing, basketball shooting, Nerf Gun battling boy. Those four things have been his loves since he could walk.
Until two years ago when the elementary school teacher offered to teach the kids guitar basics. The boy who I fought with to get out of bed in the morning, started getting up early to go to school early for guitar lessons.
Once he made it through the first year, and signed up again, I knew he was REALLY into learning guitar. That means it's time to get everything teens need to learn guitar at home, so I can foster his newest love!
Everything Teens Need to Learn Guitar at Home with Fender Play
Providing a place in our home for music has become important to us. Music makes you feel, it brings people together, and broadens interests.
I love hearing notes on the piano, melodies from the flute, and strums from the guitar while I'm making dinner. Having a live instrument play along with those "Happy Birthday" songs makes it all the more special.
Bring or add to the musical love in your family with everything teens need to learn guitar at home with Fender Play!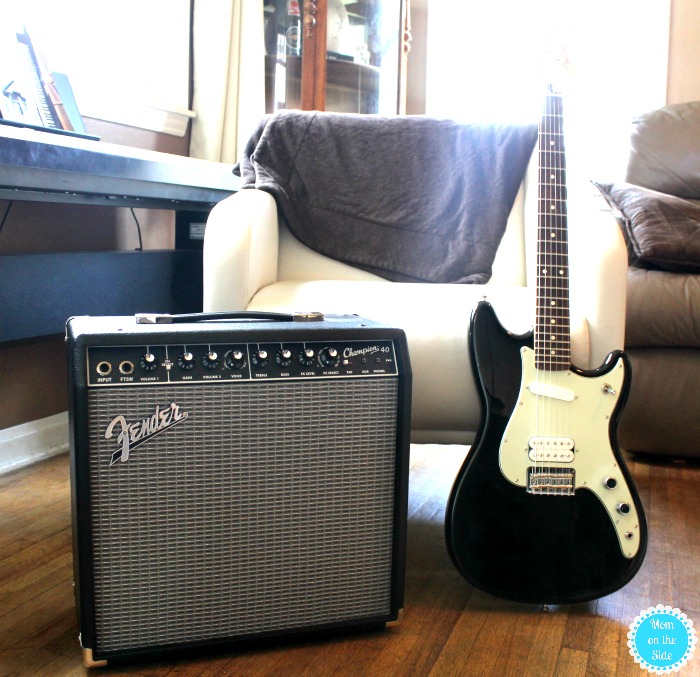 Having a musical space in the home and a guitar are two things teens need to learn guitar at home. A guitar amp is optional but we love having ours and rarely play without using it.
I can't wait for fall when the windows can be open and the music flowing out for the neighbors to enjoy. We may have to start taking requests!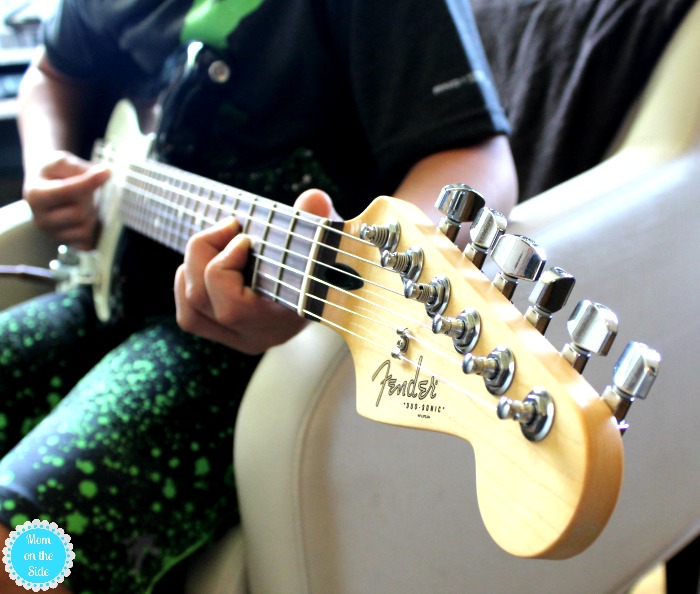 Learn Guitar at Home with Fender Play
Another thing teens need to learn guitar at home is Fender Play! This guided online learning program teaches new guitar players to get playing in minutes.
My son has some of the basics down thanks to the lessons at school and he dove right into the hundreds of instructional videos and hands-on exercises. My son has a pretty short attention span and likes to see results to stay motivated.
The Fender Play curriculum works well for him thanks to the short lessons that move through skills, riffs, or even full songs.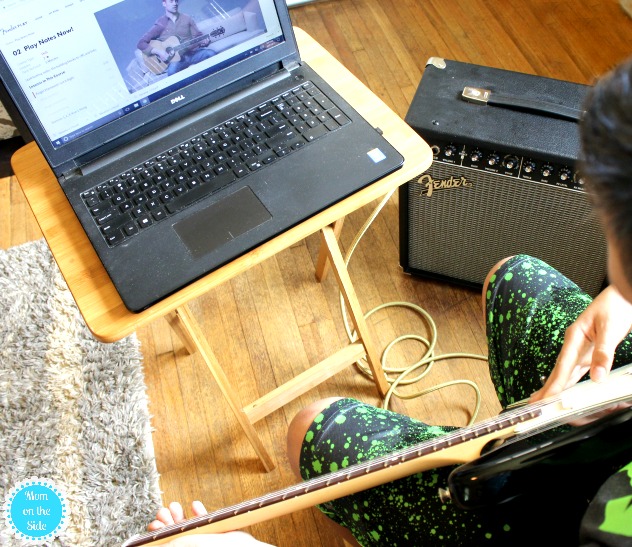 The quality of both the videos and sound are awesome by the way. Nothing is too "busy" so it's easy to focus and close-ups of the hands on the guitar are very clear making them easy to follow.
Fender Play is designed for optimum teaching with a split-screen and an over-the-shoulder angle that provides a unique and valuable perspective for new guitar players.
Currently my son is going through the customized curriculum on Fender Play, but I have a feeling my daughter will be soon, too. She plays flute, self-taught herself to play piano, and has a dusty purple guitar in the basement she asked for when she was 8.
That and I caught her in the living room working on one of her brother's courses! She's loves that Fender Play is fun and song-based. Especially the song-based part because it breaks them down to the basics first.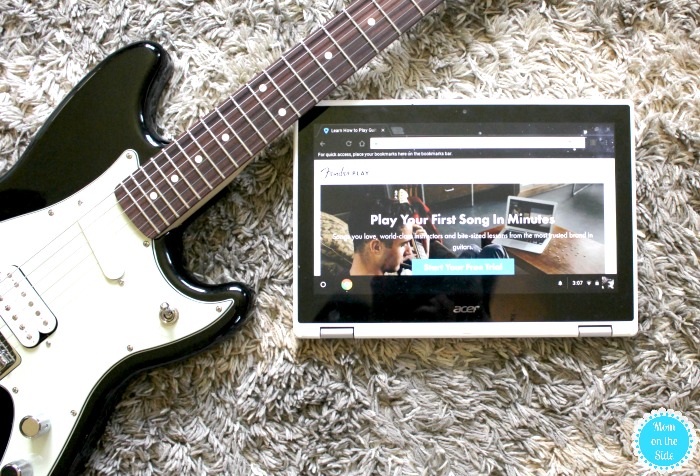 If you're looking for a great way for your teen to learn guitar at home, Fender Play is it. Created by curriculum experts and the leading guitar brand, it's your path to Play!
Start your FREE 3 Month Trial at play.fender.com

I was selected for this opportunity as a member of CLEVER and the content and opinions expressed here are all my own.