Are you getting started with kettlebells at home and want to keep track of the progress? Use my Kettlebell Progress Tracker printable to track your growth in various kettlebell exercises!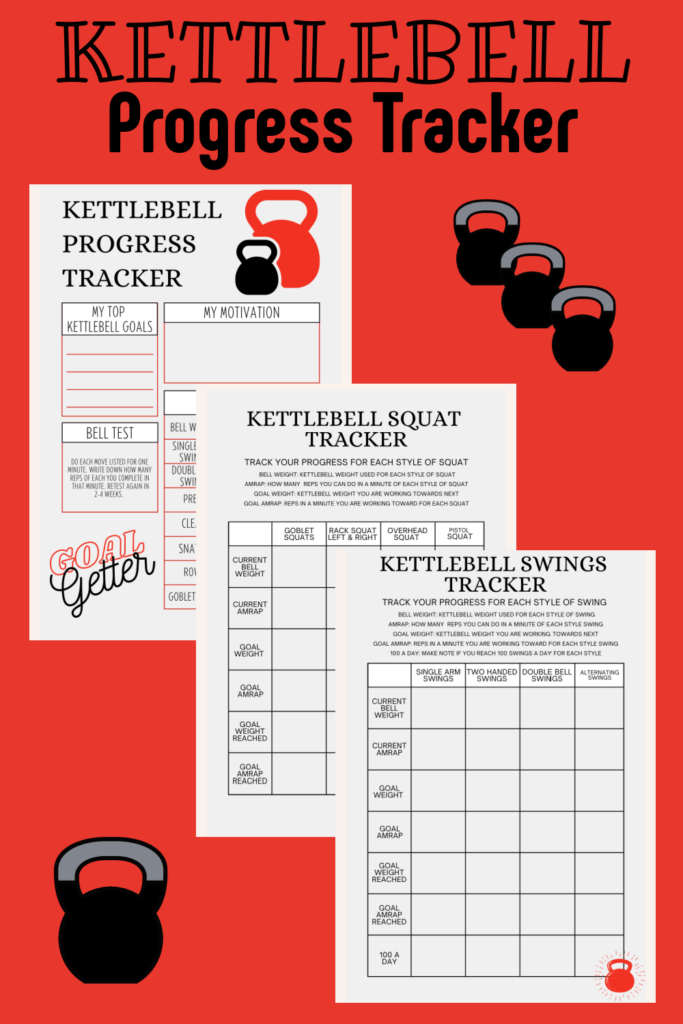 Kettlebell Progress Tracker Printable
When I first started working out with kettlebells after joining Fit Girls Guide, I didn't track my progress. I love that I jumped right into something new but regret not tracking progress. The good news is it is never too late to start!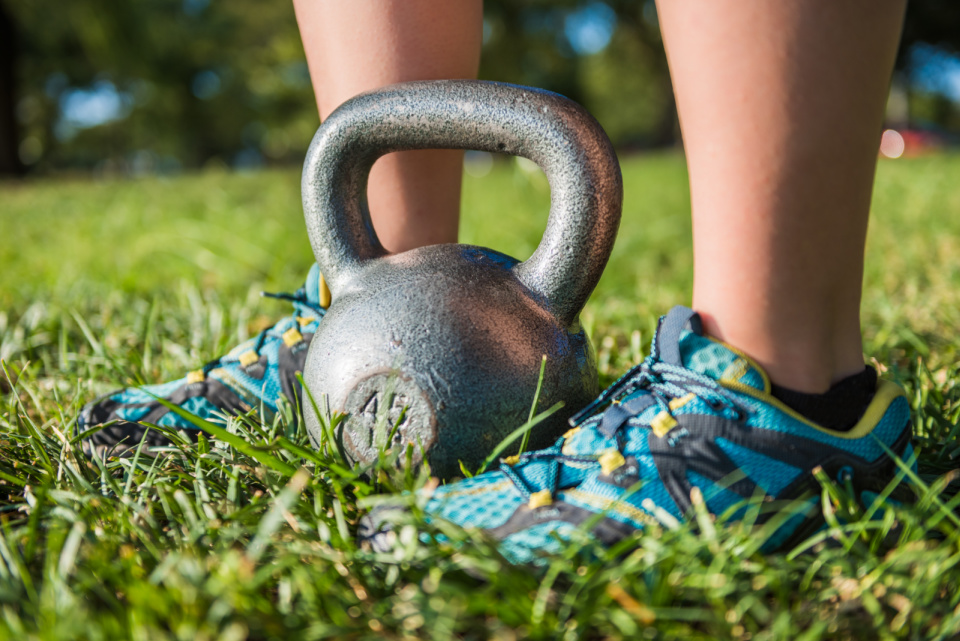 This Kettlebell Progress Tracker includes several pages to help you track different kettlebell exercises. You can use it track swings, cleans, snatches, squats, presses, and rows.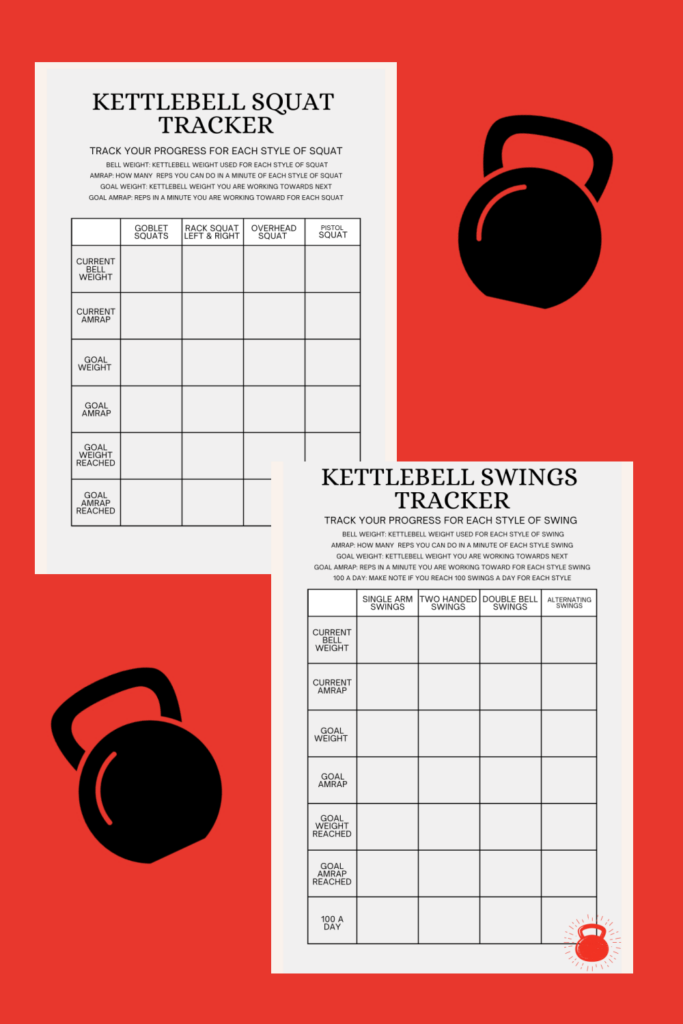 There is space for your current kettlebell weight, your current amount of reps, and your goals for each. I also included space to note when you reach each goal because we are all about celebrating those wins!
Other things I included in the Kettlebell Progress Tracker printable is a page for tracking measurements, a page for jotting down any notes, and a page you write your goals and motivations! It is always important to remember your why during your fitness journey!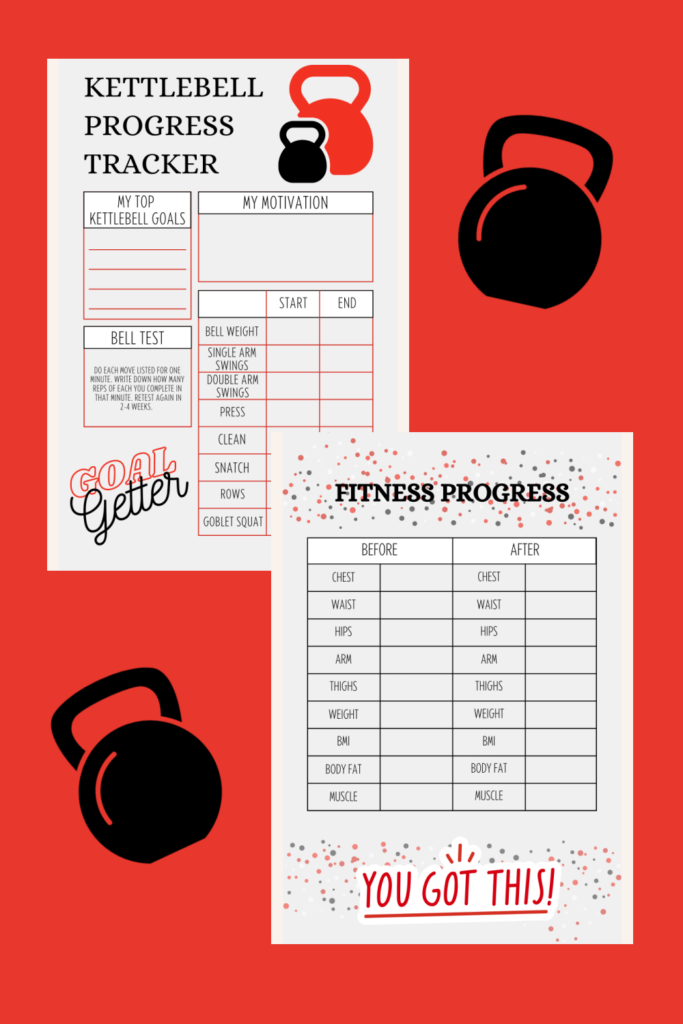 PS: If you are a kettlebell beginner, you can find the different kettlebell exercises online if you are not familiar with them. YouTube and Instagram are a huge help when working out at home.
–-> PRINT TRACKER HERE <–