Previously featured on Shark Tank, the Eggmazing Egg Decorator was the 2019 #1 selling Easter item on Amazon. But, is the Eggmazing Egg Decorator really amazing?
We were recently sent one to try out for decorating Easter eggs. We are still weeks away from the holiday but we put it to the test to see if it should continue the title and be the #1 selling Easter item on Amazon for 2020.
So…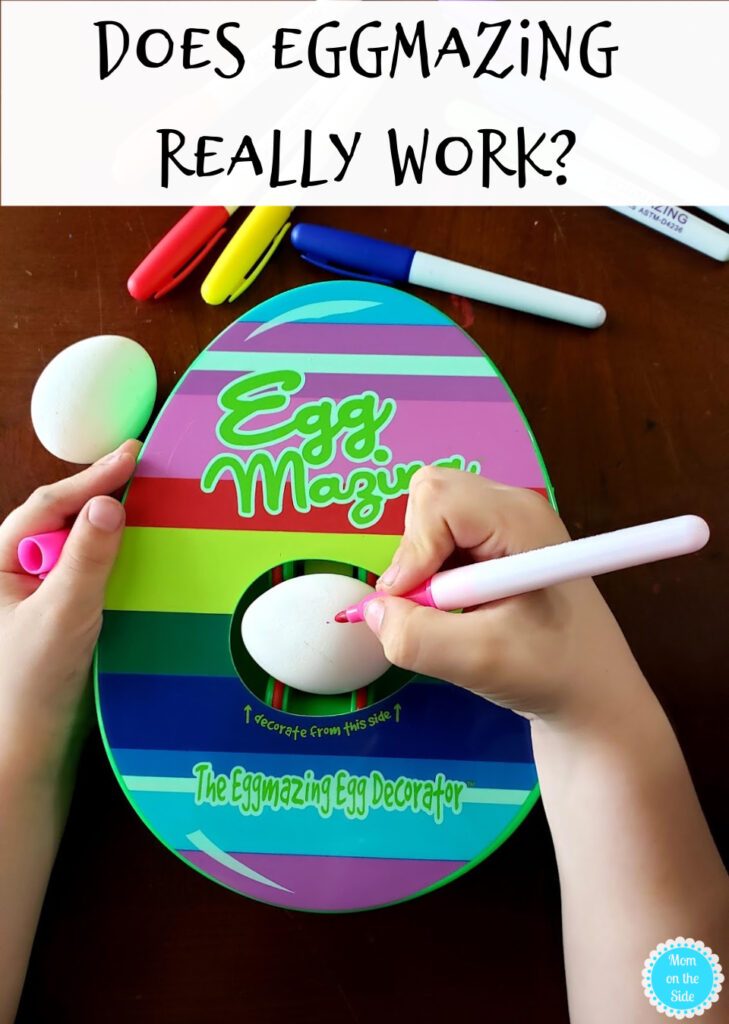 Is the Eggmazing Egg Decorator really amazing?
First, if you are wondering why Eggmazing should be amazing here's why. It makes you a part of the decorating process instead of waiting for dye to do the work!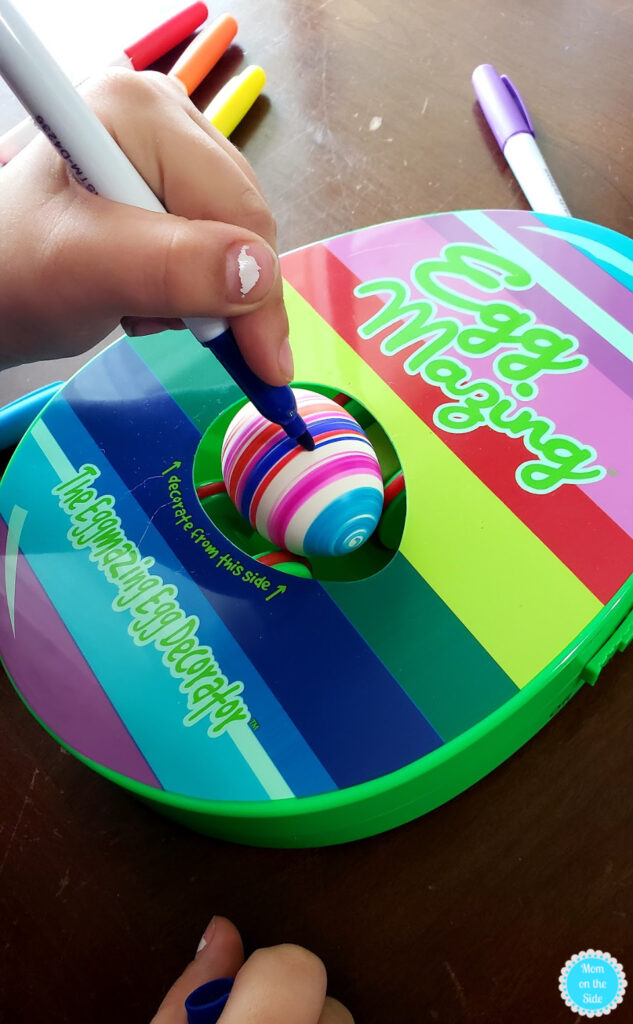 Simply place a hard-boiled egg into the Eggmazing Egg Decorator machine and turn it on. The machine holds and spins eggs as you hold a marker on the egg. As it spins it creates lines, stripes, and other fun designs!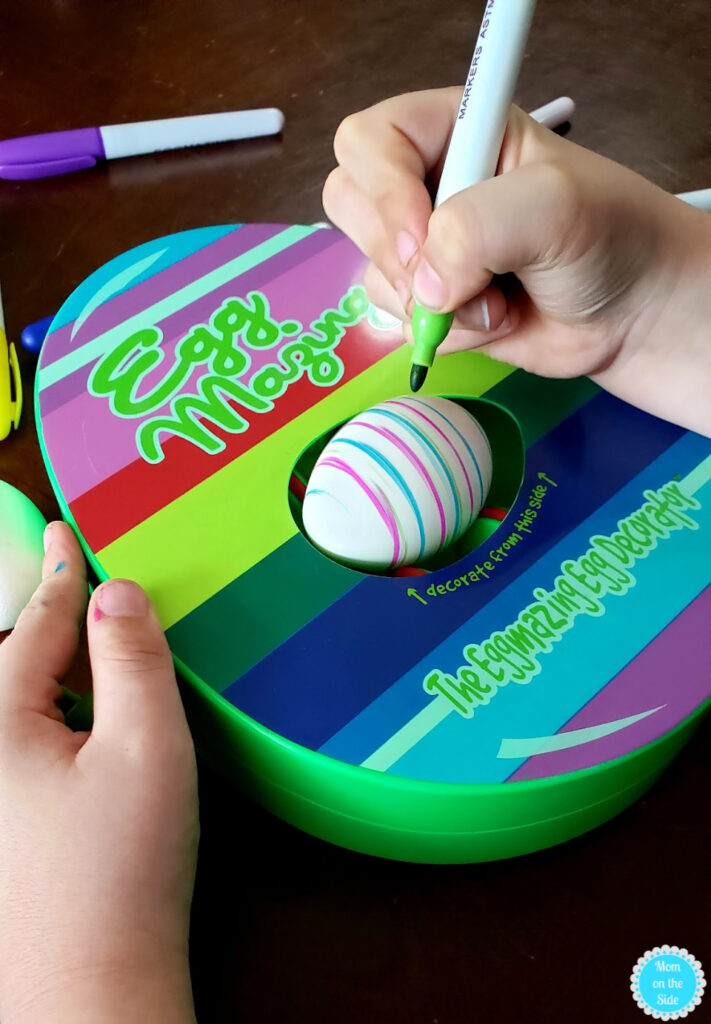 My twins are 7 and had no trouble at all using Eggmazing and the eggs turned out awesome! I for see us getting a lot of use out of this in the future.
What does the Eggmazing Egg Decorator kit include? Each kit includes one Eggmazing Egg Decorator and eight colorful non-toxic markers. You will need 4 AA batteries to get started.
–> PURCHASE HERE <–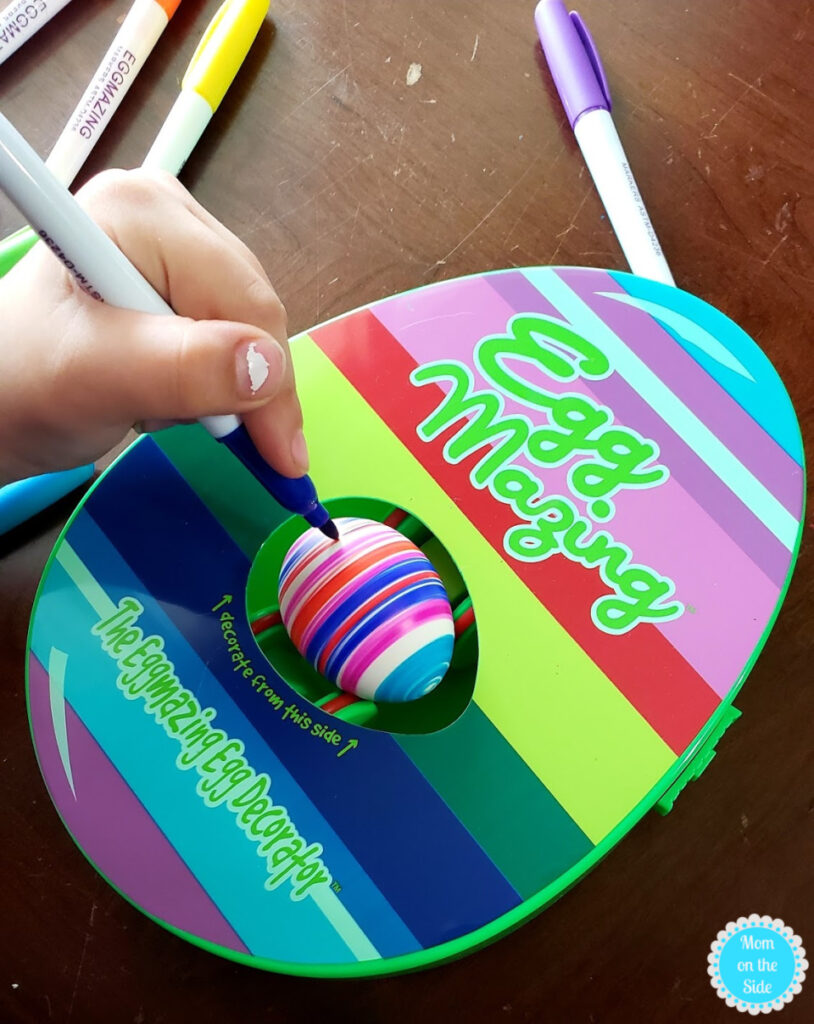 For more fun ideas here are 15 Different Ways to Decorate Easter Eggs! What is your favorite way to decorate eggs?