A few months ago my daughter and I went to a meeting at her high school that is going to cost the price of a used car. Every cent will be worth it for my daughter to go on a senior trip abroad to Germany.
At this point, I'm only a few months into planning and preparing for my daughter's senior trip abroad in about a year and a half but I wanted to share some things I'm already doing.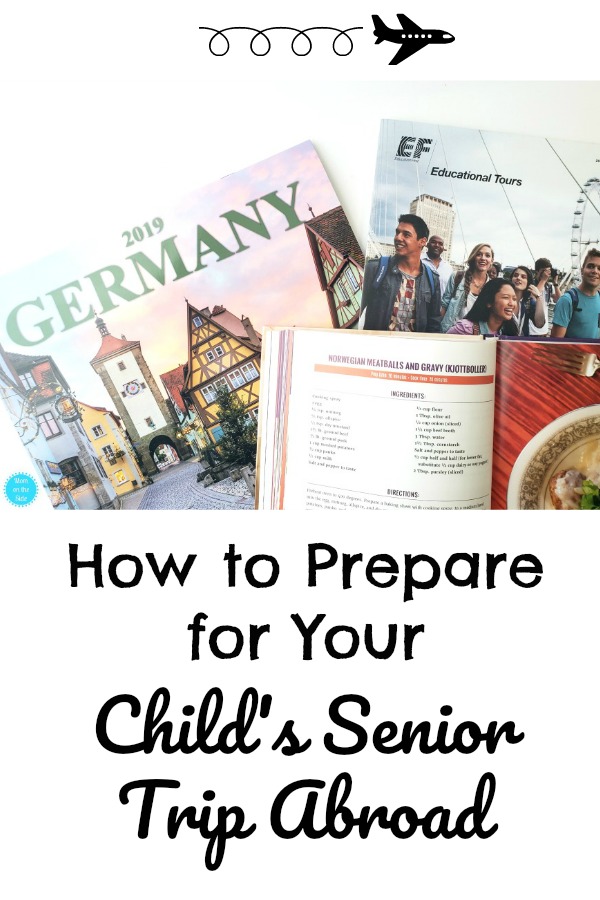 How to Prepare for
Your Child's Senior Trip Abroad
Typically you'll have almost two years to save and plan for your child's senior trip abroad. Let's face it, junior year is a busy one and with senior year comes senior photos and graduation and a graduation party and getting ready for college. I don't know about you but I don't want to plan ALL THE THINGS at once.
Breaking things down and preparing as soon as you start making payments for the senior trip will make it as stress-free as possible, at least that's how it seems so far for us.
As I'm preparing for my child's senior trip abroad I'll be sharing tips and things I've learned along the way to help you prepare for your child's senior trip abroad.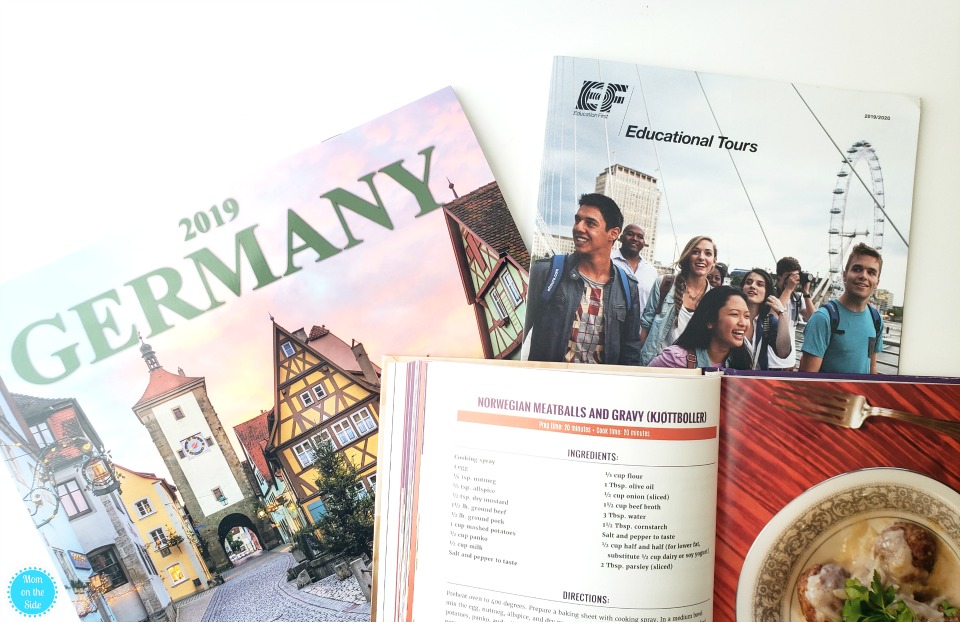 MAKING EXTRA MONEY
In order for my daughter to go on the senior trip abroad, she had to get a part-time to help make the monthly payments. If getting a job isn't an option for your child or doesn't provide enough to help with the payment, sit down together and brainstorm extra ways to earn money. Make or bake items to sell, offer gift wrapping services at Christmas, babysit, lawn service, etc.
Check out my post on Summer Jobs for Tweens and Teens for more ideas to make extra money.
GIVE THE GIFT OF TRAVEL ITEMS
Take advantage of holidays and birthdays to gift them items they will need like luggage, a passport, passport cover, and other travel items. This Christmas we gifted her a 2019 Germany Calendar as she counts down the days to her trip.
For her birthday this fall we'll gift her a luggage set and her passport will be her big gift for next Christmas. The luggage will come in handy when she heads off to college after her trip so it's a win-win! Check out my list of Gift Ideas for Senior Trips Abroad for ideas!
GET FAMILIAR WITH THE CUISINE
Find a cookbook or recipes for the location your child will be visiting and try some out. Not only will this familiarize your child with the area's cuisine but it will also give you some time together while you cook. We are currently using for my daughter's Germany trip and you can find lots of other international cookbooks on Amazon. (affiliate link)
LEARN THE LANGUAGE
If your child's school doesn't offer a language class for the area they are visiting, use an online resource for learning languages. Websites like Duolingo and Babbel are great places to start, and you can also check out this list of 9 Places to Learn a New Language Online for Free.
MAKE A PACKING LIST
Make a packing list for your child's senior trip abroad that includes everything needed both on the plan and at the destination(s). Check out our list and grab a printable packing list for senior trips abroad to help you out!
EMERGENCY LISTS
The school will provide an emergency contact list for you if you need to reach your child while they are away. You'll also want to give your child an emergency list as well.
On the list include any phone numbers, medical numbers, or other important information your child may need if they can't get ahold of you. My daughter will have a list on her phone as well as a paper list, just in case.
I'll keep coming back to this post and updating it with more tips as I go about this process. If your child has already taken their senior trip abroad I would love for you to share any advice you have!