(Today's post on Summer Jobs for Tweens is sponsored by T. Rowe Price and Scholastic. Any opinions or ideas are 100% my own.)
My oldest two kids are currently 11 and 15. Both old enough to do work, but one is too young to get an actual job yet. Even for my oldest, the jobs are limited due to age and state laws, and many are taken quickly.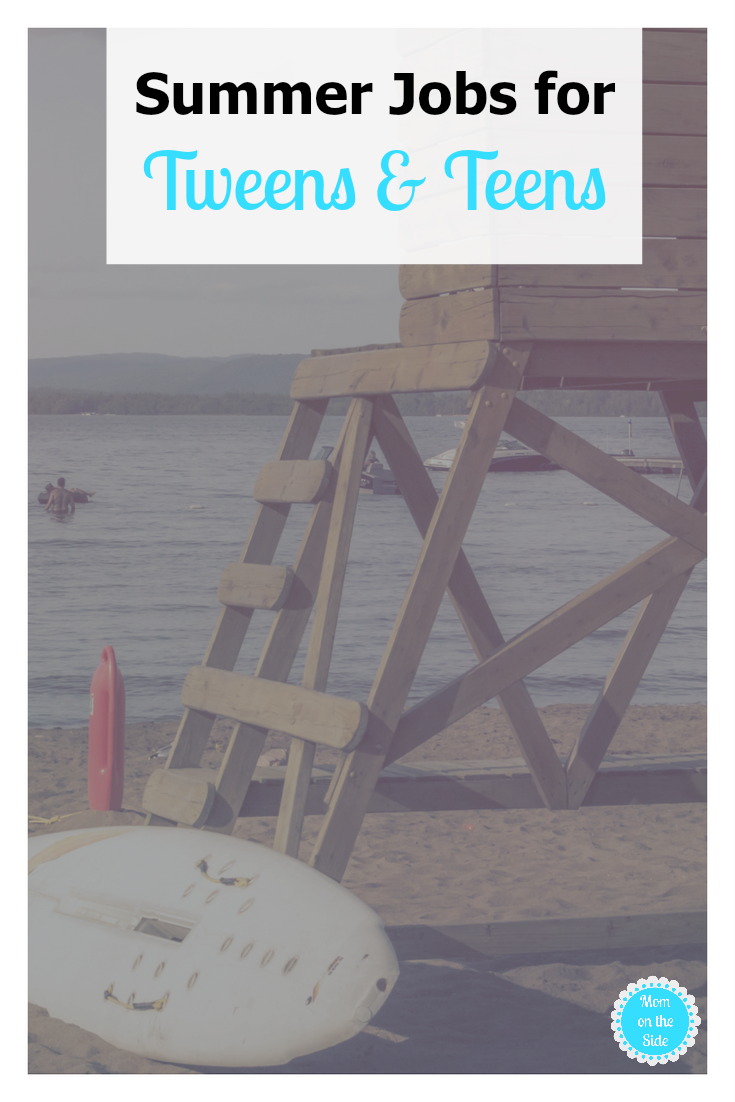 Do you have tween or teen that is looking for some financial freedom from mom and dad's wallet? Who wants to earn it with a little responsibility?
A summer job is a great way to do that. With a little effort and creativity, these summer jobs for young adults could start a nice savings account, or provide for a few months of fun!
Summer Jobs for Tweens and Teens
Lawn mowing and/or landscaping help for friends, family, and neighbors.
Babysitting for friends and family, or even for you if you work from home and have little ones like I do.
Washing Cars for friends, family, and neighbors.
Crafting and selling the products.
Holding a garage sale not only earns extra cash, but it also frees up space in the house!
Virtual Assistant if you or someone you know runs a blog or website, this is a great way to earn some extra money!
Lemonade and dessert stands are an old favorite, and a great idea to pair with a garage sale.
House cleaning for friends, family, and neighbors.
Dance studio helper if your child is a dancer and there are summer sessions or studio tasks they may be able to help.
Tutoring is a great summer job for kids that excel in certain subjects.
Extra chores are an easy way for tweens to earn money over the summer, and they don't have to go anywhere to do it.
Outdoor projects like staining a fence, repairing a broken dog house, or cleaning out the garage.
Dog walking and/or pet sitting for people who's pet your child is familiar with.
If your child is 15 or older, they may be able to lifeguard at the local pool or beach.
My kids will still earn their allowance for designated chores each week, but these summer jobs give them extra ways to earn money. I'm one of the 60% of parents who believe that in order for kids to receive an allowance, they have to earn it.*
For us, age 10 is when our kids began doing assigned chores for their allowance, but many start earlier as 46% of parents believe that children should start receiving an allowance between 5 and 9.*
For me, summer jobs aren't just about getting out of the house and earning some extra money. I want to set a good financial example for my kids by having them earn money AND talking to them about good financial choices with that money earned.
We talk about both saving and spending the money they earn. The kids decide on what their purchases will be and set a goal for the money needed. They work hard for the money with summer jobs and I want them to enjoy the benefits of their earnings.
68% of parents let their kids decide what to save their money for.*
67% of parents let their kids decide what they spend their money on.*
Talking to our kids about money isn't always an easy topic to approach, and 35% of kids say they are aware that parents are uncomfortable discussing money.
To help us out, T. Rowe Price and Scholastic have teamed up for some awesome resources to help parents and kids talk about money. Whether it's summer jobs for tweens, saving for a vacation, or even budgeting for college, there are lots of financial discussion we face with our kids, and lots of resources to make the conversation more comfortable.
*T. Rowe Price's 2016 Parents, Kids & Money Survey
This is a sponsored conversation written by me on behalf of T. Rowe Price. The opinions and text are all mine.