Twin Separation Anxiety: The Struggle is Real
Dad offered to take one of the twins to the gas station with him a few weeks ago. She was so excited, until she remembered that her twin brother was taking a nap.
Her: "What about my brother? He has to go."
Dad: "He's is sleeping. It's okay, just you and I can go."
He: "No! I need him!"
Dad: "We aren't waking him up so you can either come with or stay here."
Charlie: "Okay…"
Climbing into the van, without her twin brother, was the saddest little toddler ever. Bam. It hit me in the face like a ton of bricks. Twin Separation Anxiety is here and the struggle is real.
Over the last few weeks I've been handling separation anxiety with twins in a few ways, that I'm sharing today.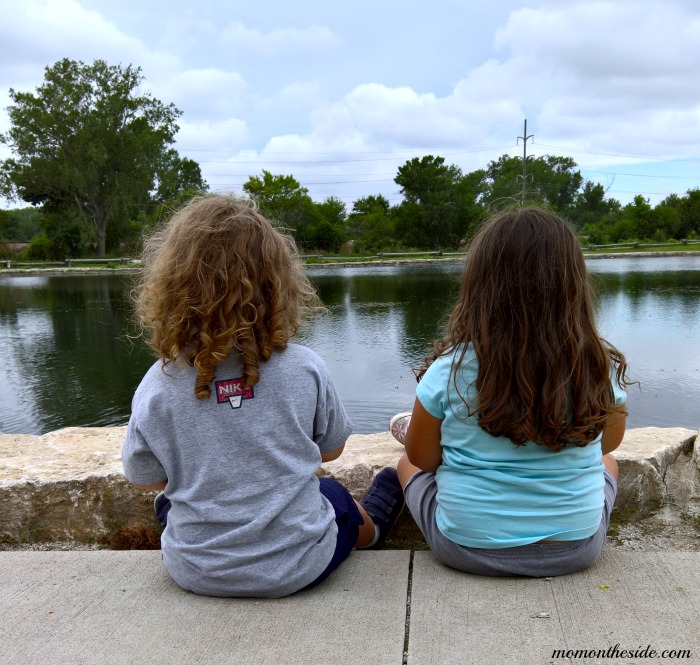 How to Handle
Twin Separation Anxiety
Plan activities with each one of the twins, separately. It can be as simple as coloring with one twin, as the other parent builds blocks with the other twin.
Take turns bringing them along on errands or even walk around the block individually with each twin. I'm finding little ways to consistently sneak in alone time with each twin, and I'm glad I started before they enter preschool.
Talking to twins about separation anxiety can also help. Instead of just whisking one twin off somewhere, I talk to the twins about spending quality time with mom or dad, by themselves.
They both know they will get that special time, and while it's hard to see the other leave, having something to look forward to helps them say see you later. Having a special good-bye also helps – things like a handshake, special hug, or even a phrase they say to each other when separating.
I work from home with twins, so mine have pretty much been together since conception. While I have been blessed to have this situation, separation anxiety for twins is one of the negatives, and that's my fault for not addressing it before it started.
Hopefully this will help you if twin separation anxiety arises.
#1 Plan Consistent Activities Separately
#2 Talk to Them About Separating
#3 Special Good-Bye
Save these tips on How to Handle Twin Separation Anxiety to reference when you need it!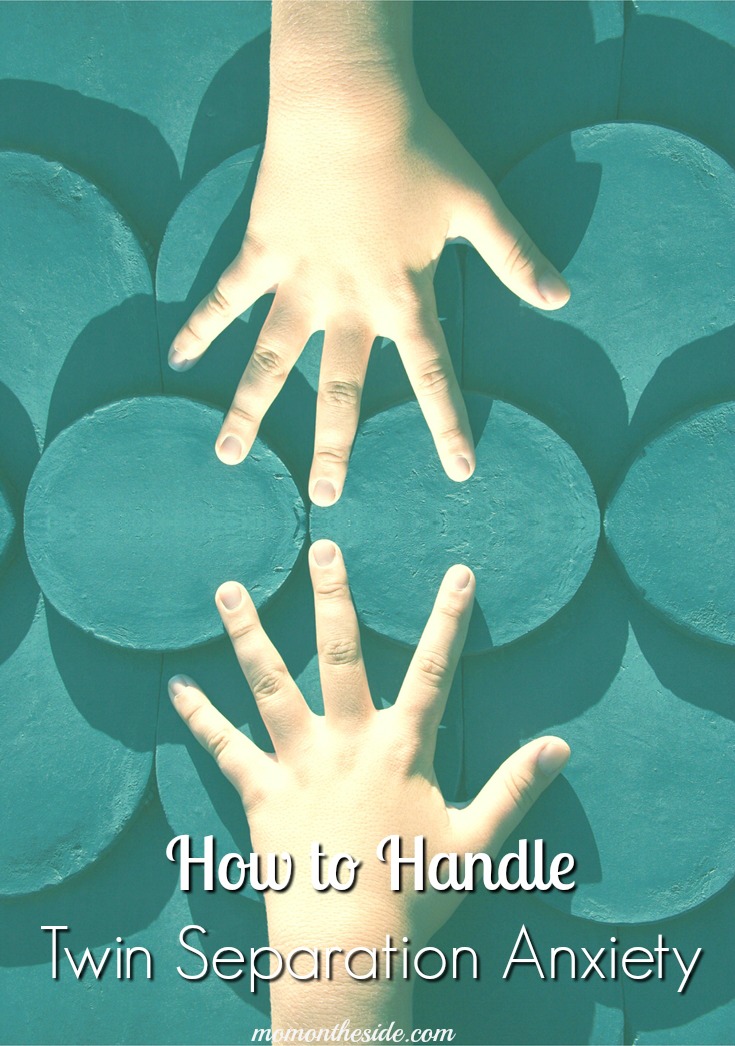 For More About Twins, check out these popular posts!