My home gym equipment recently got a new addition! After several uses I'm ready to share my thoughts on the LIT Method of exercise and LIT Axis that I was recently sent for my home workouts!
In light of recent news that Amazon Halo will be shutting down in July 2023, I had to pivot my workouts. For the past few weeks I've been getting the hang of LIT Axis and the strength training workouts in the LIT Method App, and I am really liking the workouts so far!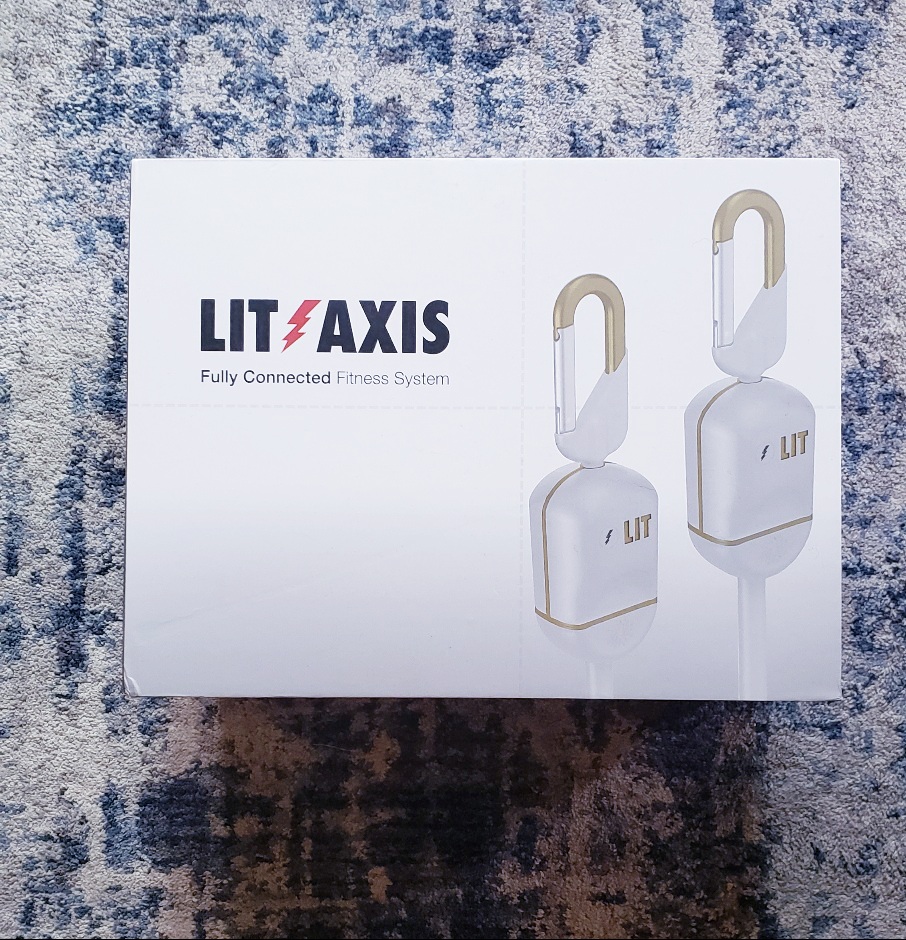 Home Gym Resistance Training with LIT Method
First, you are probably wondering what is the Lit Method of exercise? It is the first portable and affordable resistance training system for home gyms. Pair that with the LIT App and you have OnDemand classes, personalized coaching, and a way to track workouts, muscle imbalances, and more.
For my workouts the last few weeks, I've been using LIT Axis by LIT Method, their smart resistance band system. Everything pictured below is included, which is:
(2) AXIS Smart Sensors
(2) 0-60lb Resistance Trainers
(2) 30-100lb Resistance Trainers
(2) Handles
(2) Ankle/wrist cuffs
Universal Anchor
Protective carrying case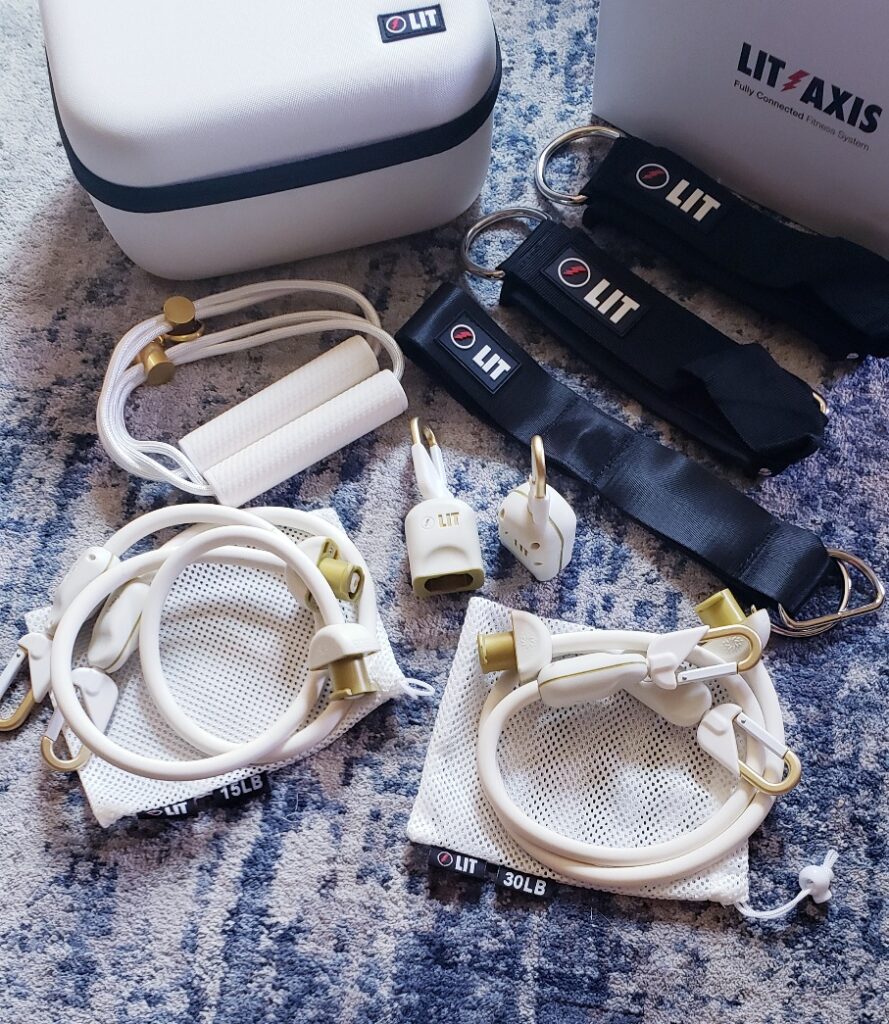 Setting up LIT Axis was super easy, especially because I've been doing no anchor workouts. (More on that in a second). I literally opened the box, downloaded the app on my phone, snapped the smart sensors on the resistance bands I wanted to use, gave them a little tug to connect them in the app, and hit play on the workout I wanted to do!
About the no anchor workouts. That means I am not connecting my resistance bands to an anchor in the wall, a door frame, sofa leg, etc. I connect the resistance bands to the universal anchor and stand on it for my workouts. There are several different ways you can anchor making this a very versatile system that works for any home gym.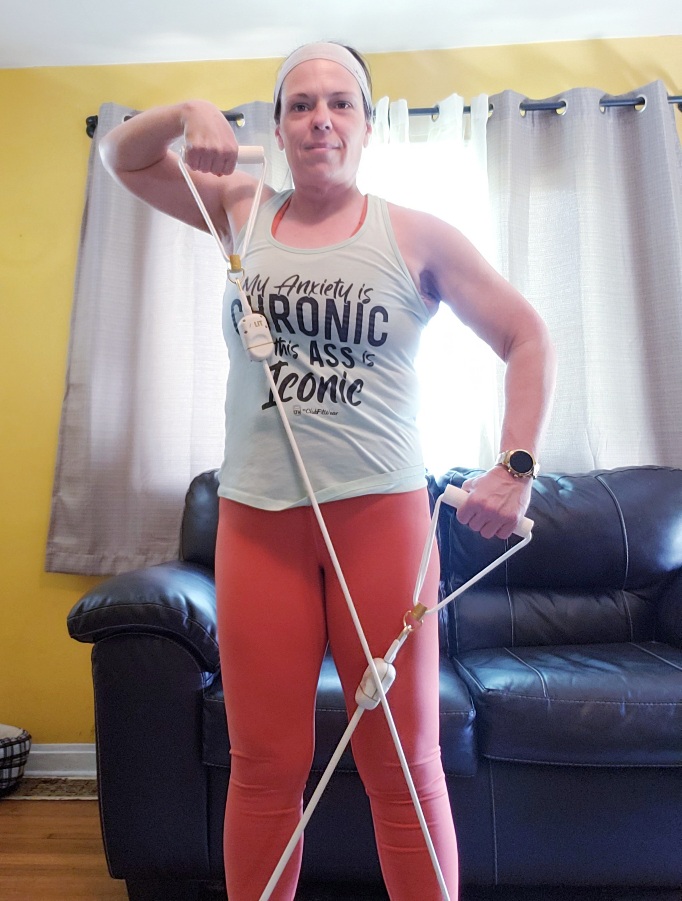 It is surprisingly easy to get the hang of and not uncomfortable going no anchor style. My husband is putting hooks into a beam in my basement gym soon and I can't wait to try some anchored workouts for even more resistance.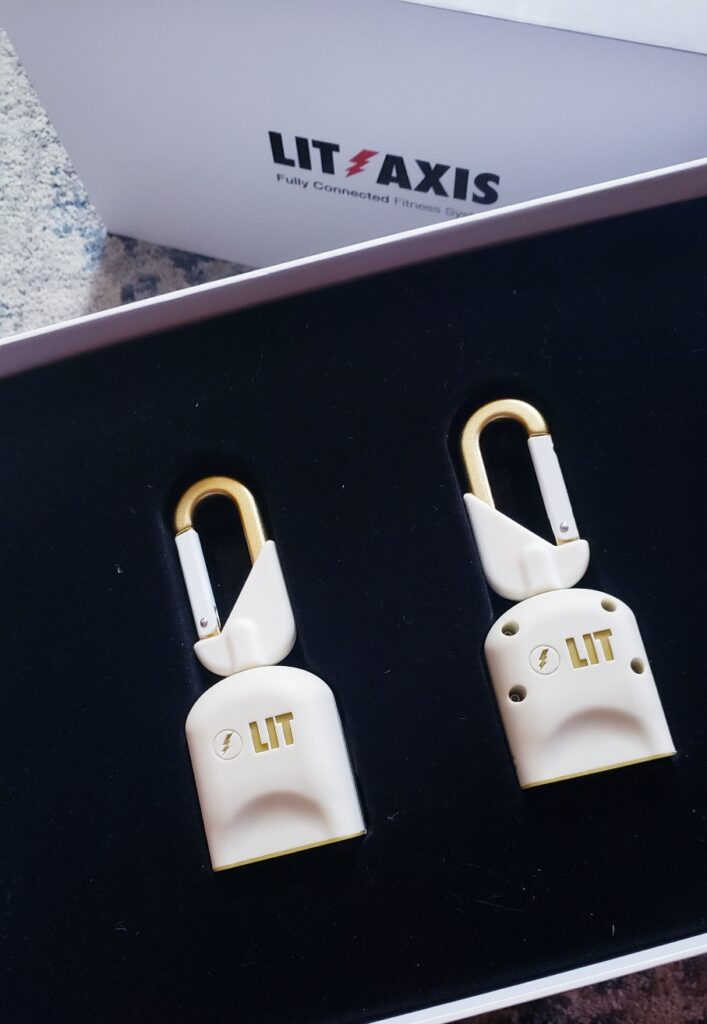 Speaking of workouts, the LIT Method App has TONS of workouts and a great variety too. They include strength training, cardio, barre, core, and even recovery. You'll find workouts for beginners, intermediate, and advanced all taught by a couple different instructors so you can find your favorites.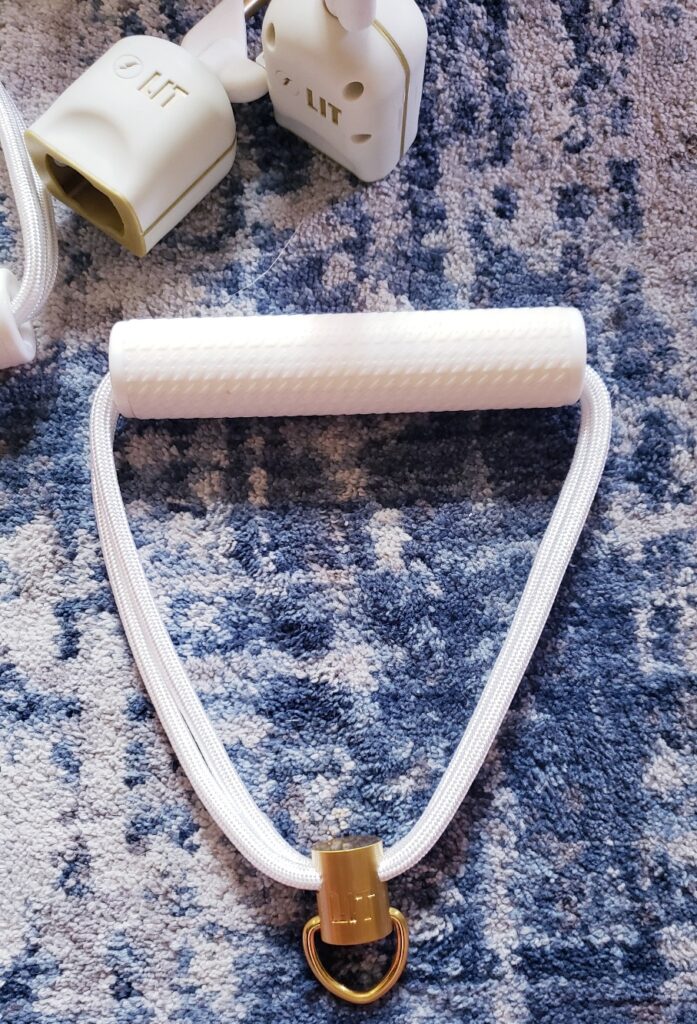 So far I have tried upper body, lower body, and full body LIT Axis workouts and a few core workouts. I love that the app tracks how many pounds I lifted, how many reps I did, how much time under tension, and total calories burned. It even breaks it down by left and right so you can see any muscle imbalances during workouts.
My favorite things about LIT Axis by LIT Method are:
I can workout with LIT Axis pretty much anywhere. It is small and portable and is ready to go in less than a minute. I can do workouts in any room of the house, outside in the backyard, and even in the hotel room when traveling.
All the workout info tracked in the app is extremely helpful for working out at home. I can adjust what I need to to really zone in on my strength building.
Huge variety of workouts and exercises you can do with LIT Axis. Every workout I've tried has had new movements and different ways to use the resistance bands to build muscle. I'm already considering getting the LIT Strength Bar for even more variety.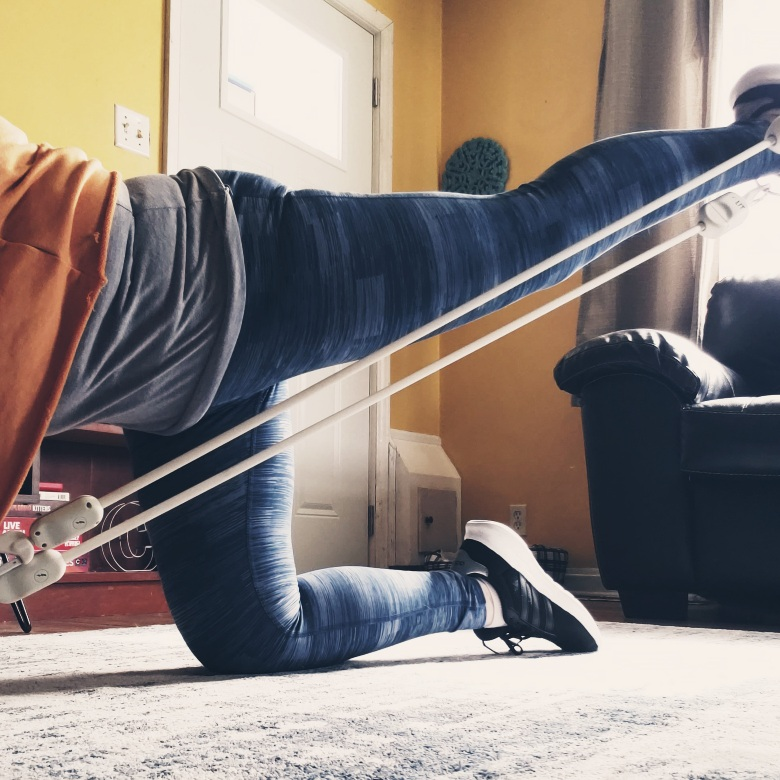 I highly recommend LIT Method and LIT Axis if you are looking to add strength training at home to your workout routine, or just want to switch things up in your current workouts like me. LIT Axis is normally $199 but is currently on sale for $149.99 + free shipping and a 30 day trial of LIT Method App. After the trial, the app runs $9.99 a month or $79.99 annually which is a pretty sweet price for everything you get in the app!
If you use LIT Axis, let me know your favorite workouts so I can check them out. If you decided to try LIT Axis for yourself, come back and let me know what you think! I will share again in a month or two once I get anchors in and let you know what I think of LIT Axis anchored!
Learn more at LITMethod.com