Update 5/14/23: Amazon Halo is shutting down the entire line of products and the app in July 2023. I've already started using LIT Method and the LIT App if you are looking to replace your workouts!
I started using Amazon Halo View for my health and wellness over a year ago. I thought it was time to share my thoughts on it with an Amazon Halo View review.
Amazon Halo View Review
If you are looking for a fitness band that tracks steps, heart rate, sleep, body movement, and a whole lot more, then Amazon Halo View is for you. I've been wearing mine daily for 15 months and absolutely love it!
What does Amazon Halo View do?
As I mentioned above, Amazon Halo View tracks your steps and I think it is pretty accurate as it is usually very close to the number my phone shows. My View usually shows more since I wear it on my wrist and don't always have my phone in my pocket.
Amazon Halo View also tracks your sleep. If you wear it while sleeping it will tell you how long it took you to fall asleep, how long you were in REM, how long you slept for, and how many disturbances you had.
With Amazon Halo View you can view your live heart rate and blood oxygen level, analyze your voice with the tone feature, as well as set alarms, use a stopwatch, and even receive texts from your phone.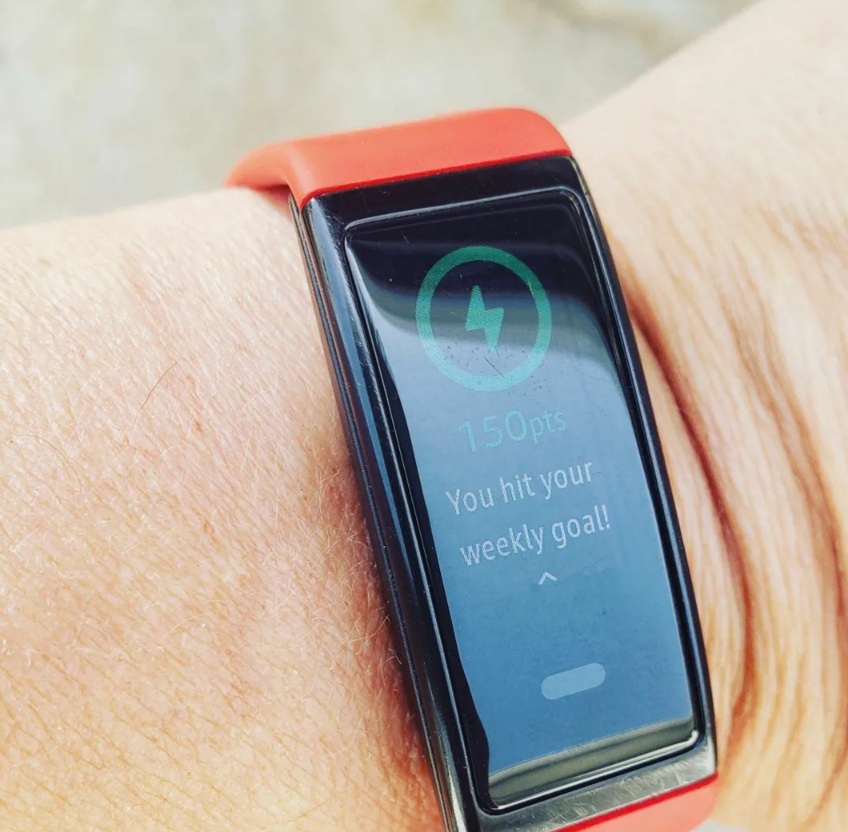 What is the Amazon Halo View Activity Score?
Each day you earn points based on your physical activity. The preset weekly goal is 150 points but you can now set your own Activity Score goals which I love because I usually earn between 600-900 a week so I want my starting goal higher.
You can also lose points based on sedentary time each day. Points reset weekly and can be a fun way to challenge yourself during your fitness journey!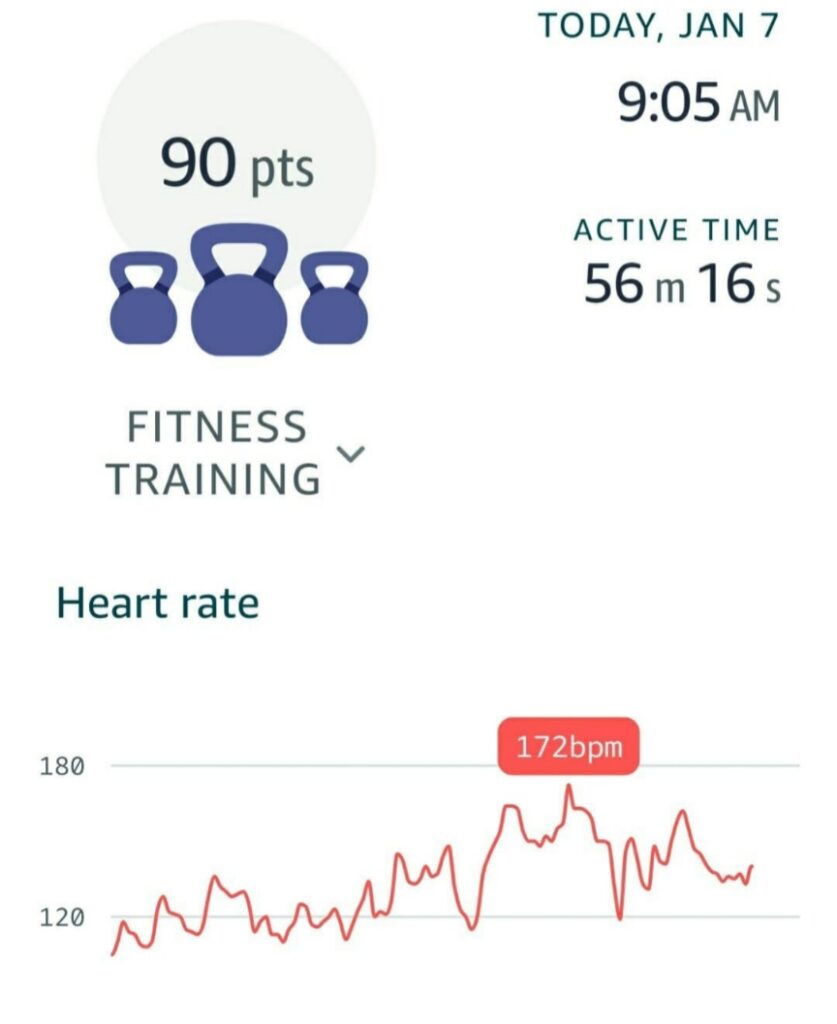 How much does Amazon Halo View cost per month?
With the purchase of Amazon Halo View ($79.99) I received a free year of membership with access to the app and all the features. After the year, it costs $3.99 a month for the membership and I have continued mine. I really like having access to workouts through the app, as well as the ability to track my body movement and composition over time. Other features of the Amazon Halo View App include lots of recipes, and programs for fitness, sleep, meditation, and nutrition.
Can I wear Amazon Halo View in the shower, pool, etc.?
Amazon Halo View is water resistant up to 50m so you can wear it in the shower, swimming pool. I have worn mine while showering, swimming, and hand wash dishes and have had no trouble with it.
Does Amazon Halo View have a good battery life?
I usually get 3-4 days out of charge with Amazon Halo View. It charges pretty quickly as well. I like to charge mine when I know I will be sitting for a little bit.
Are there different Amazon Halo View bands?
There are different Amazon Halo View bands I do have my preferences. Currently I have the band it came with, a fabric band, and the Slyen Sport Band that is compatible Amazon Halo View. My favorite is the Slyen Sport Band because I like how it feels on my wrist and I never have to worry about my Halo View falling of my wrist if the little brackets break.
My second favorite are the Amazon Halo View Fabric bands. They feel nice, look stylish, and don't show fading like the band that comes with the Halo View.
There are some things Amazon Halo View does not do. Depending on what you want in a fitness tracker, these missing features could be a deciding factor.
Amazon Halo View does not track calories.
There isn't a way to connect with other Amazon Halo View users who work out to earn points together, do challenges, etc. like you can with the Apple Watch.